When you're a product reviewed, conferences are a little like Christmas. Some might even go so far as to say these conferences — the just-around-the-corner Mobile World Congress and the just-past CES — are the best kind of Christmas, with loads of new products shown for release this year, and then some.
Take CES, for example. The last time this writer went was back in 2013, and boy did he have his mind blown: halls upon halls upon halls of products and companies and gadgets and stuff. Just so much stuff.
And just when you think you've gone through it all, ticking the boxes off and saying "yup, I've just about covered it", you realise there are actually three more halls for you to wander through and a grand total of two days to do it in.
Fortunately, Mobile World Congress is a little smaller.
The name kind of gives everything away for what this is, because while CES — formerly the "Consumer Electronics Show" is about every possible aspect of consumer electronics as well as automotive technologies — Mobile World Congress or "MWC" is about phones, tablets, wearables, and how these devices talk to the world wide web.
This conference an expo is about communication, and the gadgets we rely on to make this happen.
Within the next few days, you can expect new products being announced from the likes of Samsung, LG, HTC, Sony, Motorola, Huawei, Lenovo, Oppo, Alcatel and quite a few others.
Essentially, if a company has released a phone or tablet in the past two years, they'll probably be talking about something at MWC in the next two days.
So what can we expect?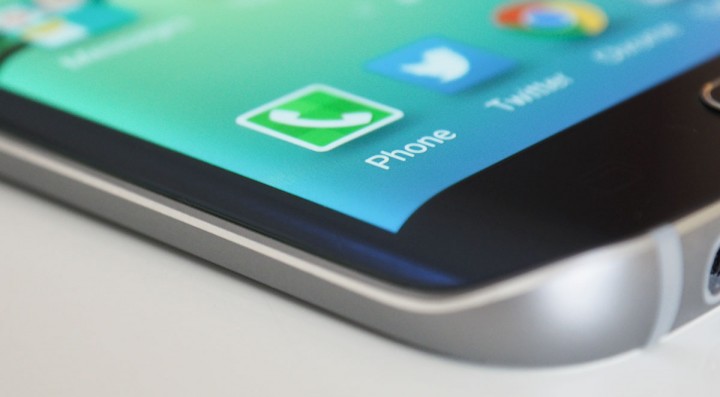 Samsung is very likely going to have at least two products with the rumours aimed at a new generation of Samsung Galaxy S phone, likely called the Galaxy S7.
Two models are very likely, with a flat-edged Galaxy S7 and a curved screen Galaxy S7 Edge, and right now the suggestion is that both will be water-resistant, bringing back a feature that Samsung ditched in the last generation when it jumped from the S5 to the S6.
Also expected to make a return is the microSD card slot, something Samsung also got rid of likely due to size constraints in the previous models.
Some have suggested that upgradable storage disappeared to get people using the cloud more, and that makes sense, but with Samsung now pushing forward with the Gear VR, a microSD slot would be super helpful and highly beneficial given how much storage virtual reality apps, games, and movie experiences can take up.
Another possible Samsung product on the horizon is a follow-up to the Tab S2, with two new variants being suggested for announcement.
Rumours are currently swelling about a possible new iPad Air being announced in the coming weeks, so we'd be surprised if Samsung didn't talk up a new generation of tablet designed to take on a potential new upcoming tablet from Samsung's biggest rival, Apple.
LG is another big player at Mobile World Congress, and while we'll probably hear about a few new products from Samsung's other biggest rival (that's LG), the expectation is heaviest on the G series of phones from LG.
These phones have brought with them some pretty impressive additions over the years, with the G2 delivering the first example of high-resolution audio support and a new rear button design, the G3 bringing the sharpest screen (at the time) that went above and beyond where even Samsung was going, and the G4 updating the entire package with a bit of leather and a very impressive camera.
What will 2016 bring for LG?
LG has already done a bit of leaking to show that it has something, and an always-on screen is one such feature, but the image being used to promote this ahead of Mobile World Congress even suggests a new shape, suggesting a departure from the gradual evolution made from the G2 through to the G4.
In a different area, Sony is expected to announce a new tablet and a couple of mid-range phones, but little is expected to be heard about its flagship smartphones.
All in all, it hasn't been all that long since Sony first announced and subsequently shipped the Z5 and Z5 Premium, so it seems a touch early for the company to have a Z6 ready to go, though we'd be happy to be proven wrong.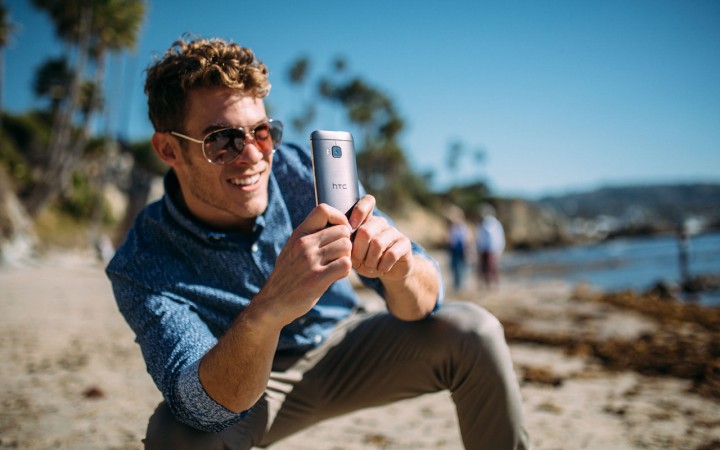 We're also expecting and hoping for something big from HTC, and this is a company that needs it.
It wasn't that the previous flagship was bad, but it definitely couldn't hold up to the other players in the market. While HTC was once one of the most creative companies, recent devices feel like the company is playing it safe, including the HTC One M9 announced this time last year.
As nice as the One M9 was, it still managed to feel safe, without any of the excitement or intrigue previous HTC phones have delivered.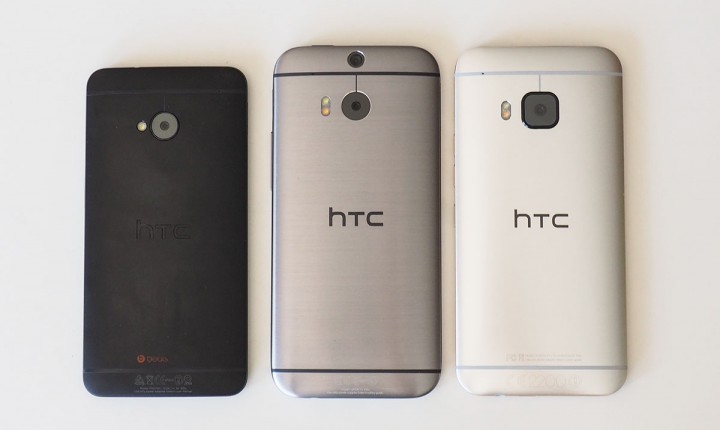 Remember, HTC was the first company to experiment with dual front-facing speakers, and two rear cameras, and retro pixel-based front covers, and it was even one of the first smartphone makers to focus on bigger camera sensors instead of merely bringing in more megapixels.
Last year there was none of that, so this year, we're hoping we see the real HTC return.
More than that, though, we're hoping for harmony, and for unity as we jump from device to device to device.
When we say "device", we're not talking about switching phones because that doesn't happen with regular people. It happens with GadgetGuy because we're reviewers.
No, we're talking more about jumping from your phone to your tablet to your laptop. We're talking about living in a digital ecosystem, because chances are if you have a phone, you also have a few other devices, too.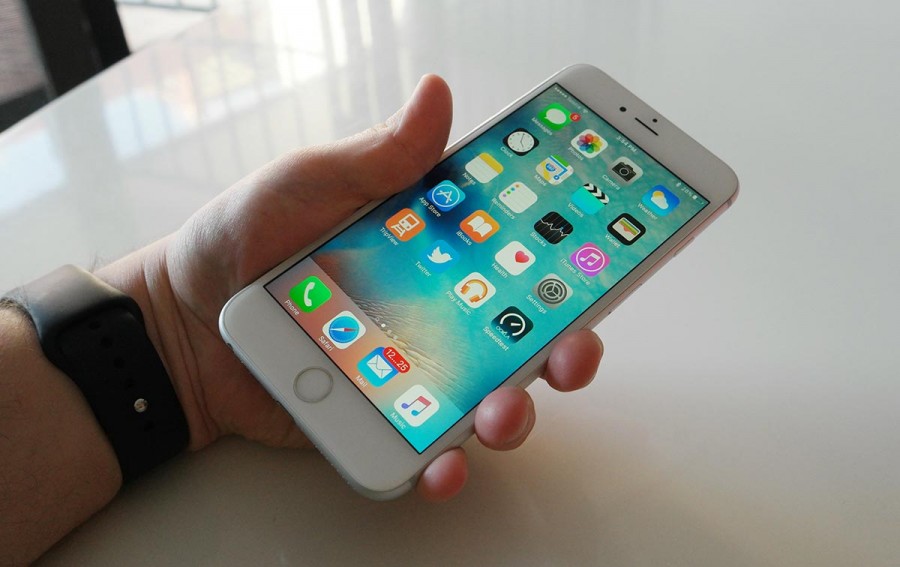 Over the past few weeks, this reviewer has been carrying around an iPhone 6S, which is unusual for him given how much he generally prefers Android.
It's not that he think iOS is bad, it's just that he prefers the control Android feels like it delivers on, with menus that you can actually define, home screens where you're not forced to have columns and rows of squircles, and a general feeling that you are shaping your device not being forced to have a structure defined by someone else.
He even gets better battery life on the majority of Android devices he uses, and often better camera quality, too.
But there's one thing making him like an iPhone 6S more than other devices out there: harmony.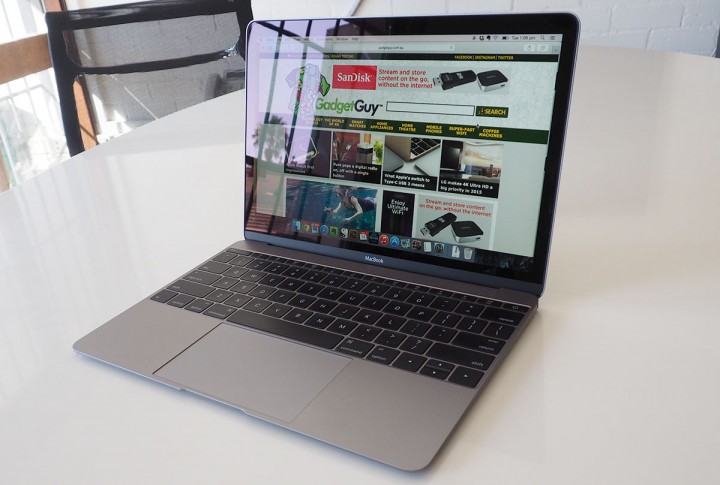 Specifically, it's the harmony that a MacBook or other Apple-made computer or tablet has when an iPhone is registered to work with that device.
Mac users with an iPhone will know what I'm talking about, and you notice it best when you're using a Mac or an iPad when your iPhone is in another location. Essentially, your call is diverted to the machine you're on.
You could be sitting in the kitchen working on an iPad or a MacBook Air, with your iPhone in another nearby room or even in your pocket, and the phone call coming in to your iPhone will be sent to the computer or iPad, allowing you to take it there.
It's a super handy feature and one that as far as we can tell is specifically Apple only at this time.
The feature is also one that makes the iPhone and Apple's other devices have a certain harmony and unity to them, because you get the feeling that everything in your personal computer ecosystem is working together, rather than against each other as it so commonly feels.
In the time this reviewer has owned PCs, not one of the many Android devices we've seen has ever tried to reroute phone calls to the Windows box.
In fact, the closest experience has been with Samsung phones to Samsung tablets, provided Samsung's SideSync was installed and working (we mention the "working" part specifically because SideSync has been known to crash repeatedly).
This total device harmony is what we're looking for at Mobile World Congress, and it's what we're hoping device makers get.
It's not enough anymore to just evolve the feature set, nor is it enough to merely make a better phone. We need to want it in our life, to connect it with everything we're using so it feels like it's a part of what we do.
We're still keen to see a better camera, and a more impressive screen, and water resistance, and support for a digital wallet, and improved design, and a whole bunch of other things that will make the smartphone even better, but total harmony with everything we do is what we will see as the next level of smartphone development.
Here's hoping smartphone makers are ready for it, because Apple is already there, and it's not going to let up any time soon.