If you thought that Adobe – the company behind industry standard Photoshop, Premiere, and InDesign – was going to sit back and let tablets rise in popularity without releasing anything, think again. We've been given a brief play with its new line of apps, coming to a tablet near you.
Designed to change the workflow of students and professionals alike, we were given hands-on time with new tablet apps aimed at bringing touch to the jobs that designers, developers, and students demand.
First up there's Photoshop Touch, Adobe's proper answer to Photoshop for touchscreen devices. While the company has previously released an "express" app for iOS and Android, it gave tablet users little control for making images, with customers turning to new applications such as Snapseed, Filterstorm, PhotoForce, and many others.
Photoshop Touch is exactly what it says: it's Photoshop for the touch environment. The regular set of tools are at your disposal, with marquee selections, magic wand, paint brush, clone, healing brush, erase, crop, warp, dodge and blur, as well as the layers we all know about. Effects are also there, allowing you to paint blurs, tinting, convert to black and white, and other effects.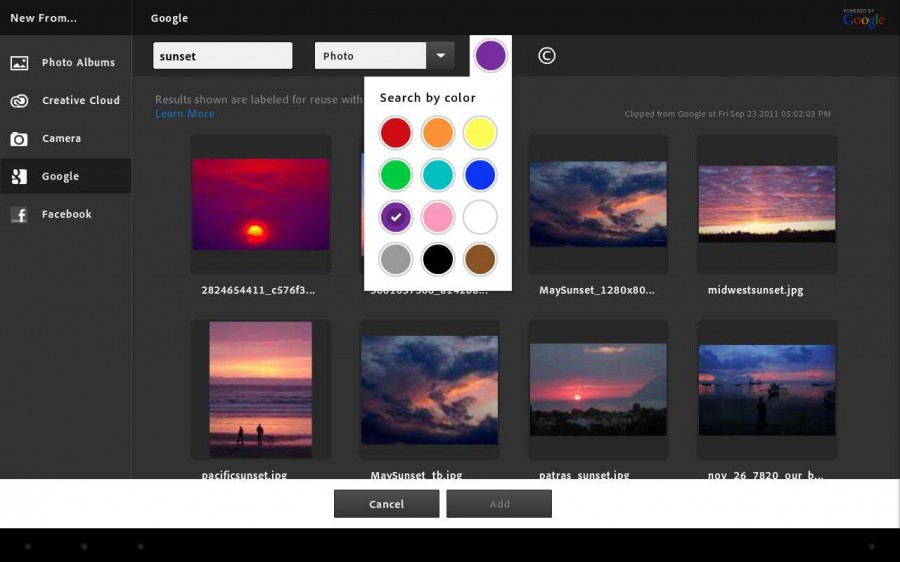 What we love here is the internet integration (above), allowing you to head online and download images from Google and Facebook, making it possible for you to touch-up photos in your connected world easily.