Australia gets a lot of sun, and many of us are embracing solar panels to store energy from our warm and bright weather, but if you've wondered how your solar system is going, believe it or not, there's an app for that.
AGL Energy has been doing some work on the mobile side of things for a while, and in the past couple of weeks has launched an updated and refreshed version of an app designed to give customers a clue as to how any solar panels on their roof might be doing.
The system relies on a monitoring device that is installed on the switchboard of the customer, tracking energy stored by the system as well as energy consumed by the home. AGL tells GadgetGuy this information is captured in the space of 30 second increments which is then sent to the AGL by way of a 3G network, and isn't just about energy storage and usage, but also size, model, tilt, and orientation of solar systems.
Weather is also vitally important for this information, and so this is factored in with algorithms employed to give you a rough estimate of how your energy output a solar system should be giving compared to how much it should be performing at, allowing you to work out if there is a problem that needs fixing.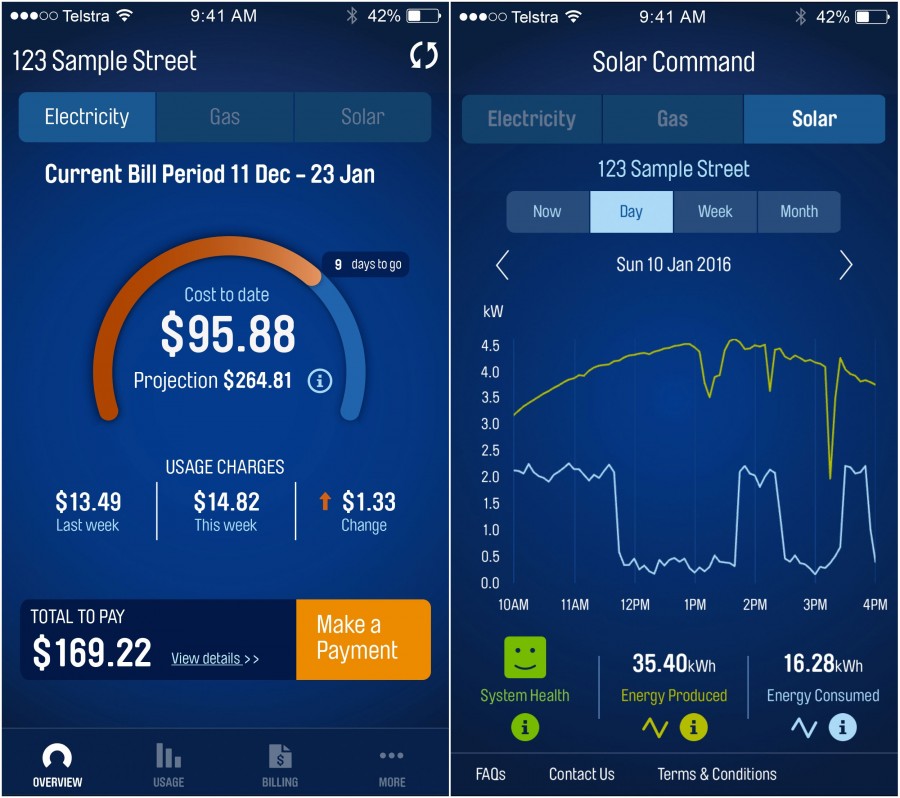 "Most people don't know if their solar system is operating at maximum efficiency until one or two bills later, when they may see a drop off in production levels," said Stephen Mikkelsen, Executive General Manager of the Energy Markets at AGL. "This loss of production represents a loss of earning potential."
"Now, with our app, our customers have information about how well their solar system is performing and if it's not optimised, they can have it fixed quickly and maximise their earning potential," he said.
"With information like this available in real time, in future customers will be able to use the energy or sell it back to the grid on a daily, even hourly basis. Ultimately, it helps our customers manage their overall household budget."
Aside for being an AGL customer to make this system work, you'll need a phone or tablet running either Apple's iOS (iPhone or iPad) or Google's Android, and you'll need access to the internet, as that's where the app dashboard connects to.
But if you have one of these and a solar system with AGL, it might be worth checking out, if only to find out if you're saving as much money as possible by leveraging the power of the sun.