Americans generally get the cool Google stuff first, but it's nice to see the Australia isn't far behind, as Google's Spotify-like all-you-can-eat music subscription service has arrived locally.
Google has been making waves in the music space, and while it officially gave access to Australians to purchase music on its store a few months ago, the whole "buying music" thing isn't for everyone, especially when we can have one of those "all you can hear" music plans that Spotify, Rdio, and Mog were made famous for.
Several months ago, Google opened up its doors to a similar solution for American subscribers, and now Aussies are being included on that list, with Google's All Access, an addition to the Google Play Music app that will cost between $10 and $12 per month depending on when you subscribe.
Like other services, All Access turns your music choices into an ad-free radio station that responds to your likes and dislikes, and even allows you to explore music that you haven't purchased. Music can be downloaded and cached to an Android device, and even played online from the music.google.com website when you're logged in (below).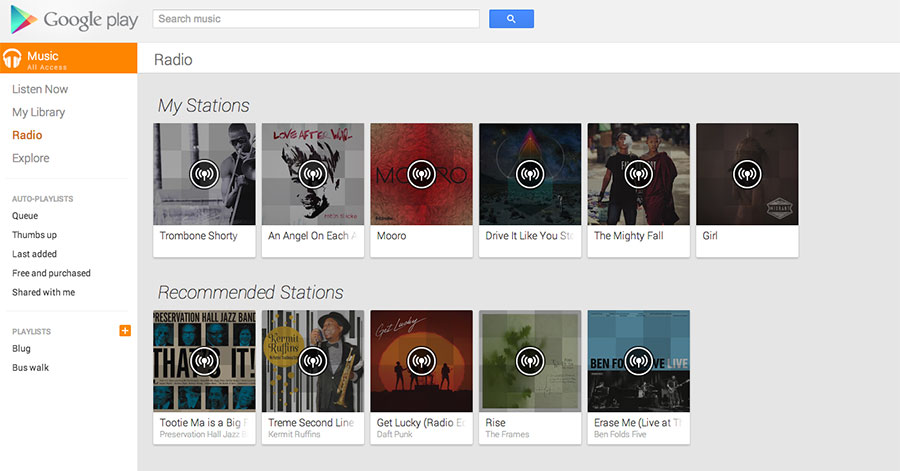 Pricing for the solution runs at $10 per month for people who sign up before August 31, with the price moving to $12 monthly after this, though a 30 day trial is available to all.