So many accessories out there cater to Apple's iPhone, and while many are compatible, sometimes the Android folks need a little love, too, which is why GadgetGuy's Android geek has assembled a small collection of accessories for anyone else like him.
Protection
We'll start with the basics. When you get your phone, you're going to want to keep it looking schmick
Cases
Price: from $10
This should be one of those obvious ones, but it isn't to all. The first stop when you've purchased any phone should be a new case, primarily to protect the look, but also to deal with any drops.
Depending on the case, you might find a bit of highly protective material on the inside to help stop the damage when the inevitable drop occurs, absorbing the shock and spreading it through the material in the case and not to the screen on your phone.
You know, to stop cracks and all, because our parents always told us never to touch broken glass, and you shouldn't either.
Screen protector
Price: from $10
When people read "Gorilla Glass", they tend to think "yeah, this will survive ____" with that blank being filled with, well, anything in their life they take with them. Backpack, handbag, pocket, trip to the beach, anything.
But as strong as Gorilla Glass is, it's not completely resistant to scratches. This is strengthened glass and scratch-resistant, but not able to take everything you send its way. That means scratches can and still still occur, and while we treat our phones very, very well here, they still pick up on scratches, too.
A screen protector can help here, because it means those scratches appear on that protection, not on the phone, and this will keep your screen looking spick and span.
Note: this writer doesn't use either, but he switches phones every day or two for phone reviews, so while this might sound like a case of not practicing what we preach, you'll find third party cases and screen protectors for the phones we're reviewing often don't exist by the time we start reviewing them
Audio
For many of us, the media player is dead, and we're now relying on our phones to do this for us. No worries, because phones are great at playing back music, but here are some things you might want to make that audio experience even better on an Android phone.
32 to 128GB microSD card
Price: starting from $35
Unless you own one of the rare few Android phones that doesn't sport a microSD card slot — we're looking at you, Google — chances are that you'll have a place to upgrade your storage considerably.
We need to say this: if you plan on throwing a ton of MP3s or FLAC files (if your phone can support it) on the phone, you'll want to grab a microSD card quickly, as it will quickly and easily alleviate any storage concerns you have, and not just for audio, but for photos and video, too.
Phones only have so much storage inside of them, and the operating system and your apps take up a good portion of that storage amount already. Fix it with a microSD card and boost your storage.
Streaming music service
Price: generally around $10-13 per month
If you don't have a lot of media files and don't want to buy a lot of music (or even a microSD card), the solution is clear: streaming music with an all-you-can-eat music service.
You've probably heard the name "Spotify" before, likely "Pandora", maybe "Google All Access", possibly even "Guvera" and "Rdio", and these are all music services that will stream music to you, some for pay, some not. Generally, these rely on a connection to the internet, so if you're out of range of wireless network, make sure you're fine with paying for data on your phone.
Pandora is more like a radio service that adapts itself to your likes and dislikes, while the others will let you browse through a catalogue of music titles and play whatever you want, whenever you want, with many of them able to be cached to a computer for playback offline. Pandora isn't offline at all, however, so make sure you have mobile data to spare.
At GadgetGuy, we use Google's option for testing audio, and have accounts for Spotify and Pandora, too. Guvera, Spotify, and Pandora all offer free ad-supported plans, making them easy to check out, and we're sure there are other streaming music services we've missed, such as the Samsung-specific "Milk" which we reviewed recently.
Wireless headphones
Price: from $99
Wired headphones are the norm, and don't get us wrong, there are some great models out there, but without a doubt, our favourite style of headphones for on the go music listening with our Android phone is the wireless style.
Reliant on Bluetooth, cordless headphones mean your head isn't tethered to your pants or bag in some way, with no cord to pull on you as you go walking, and no snags altogether. Not just that, but the Bluetooth connection generally includes support for pause and playback controls, as well as some for volume, meaning you don't have to pull out the phone when you want to switch tracks or increase or decrease the volume.
Some of the headphones even include noise cancelling, making it great for travelling on transport and just sitting in your own world, immersed totally in the music. Others are great for running and can measure your heart beat, ideal for the fitness fanatics out there.
And some of them go the extra mile and can be plugged right back into the phone if need be, which is usually about the time when your battery goes dead and you are desperate for sound.
This writer's favourite pair of wireless cans is the Parrot Zik 2.0 headphones at the moment, but he also highly recommends the Plantronics BackBeat Pro (pictured above), the Jabra Rox, and the Monster Nokia Purity Pro.
Wireless speakers
Price: from $49
Headphones are great if you're only keen on listening to the music yourself, but what if you want to share it with the world?
Carrying a small Bluetooth speaker can make this happen, and is a great little addition to a backpack for a picnic, a trip to the beach, or somewhere impromptu, turning that regular old Android phone of yours into something more of a boom box.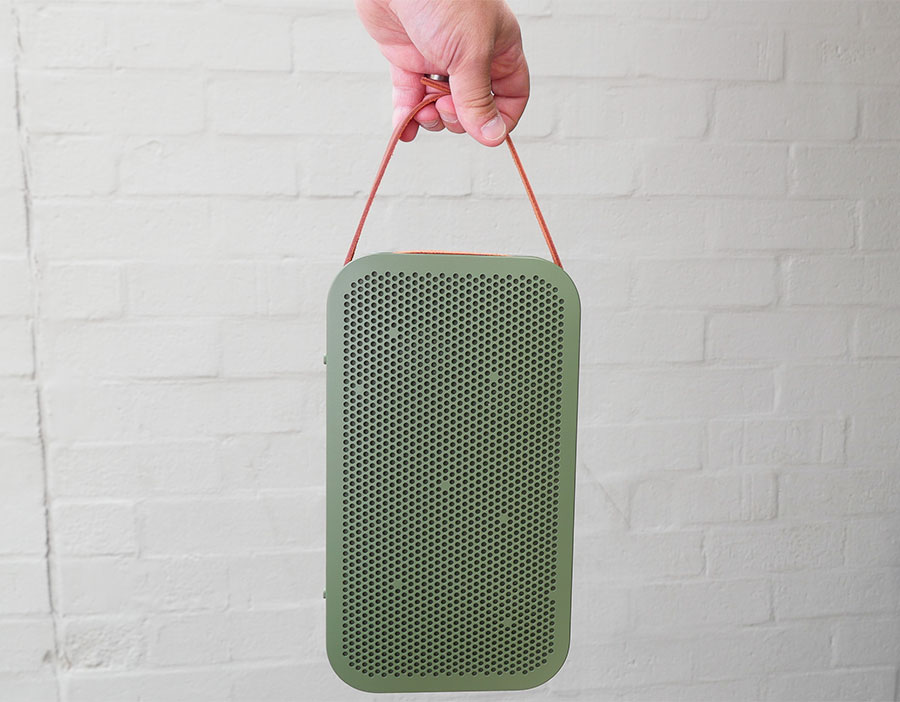 Not all of these are created equal, though, you check out what we think on each speaker, as each as its own personality.
That said, we're fans of the Ultimate Ears Boom, B&O Play BeoPlay A2, and the Harman/Kardon Esquire, and if you don't need to go anywhere, the Marshall Stanmore is worth a look, though it's too heavy to move and lacks a battery if you tried to.
Extras
Beyond the basics and audio improvements, there are those little things which can make owning an Android so much more useful.
Some of these you won't see coming, and others you will, and if you're as big on Android as this reviewer, well, some of these make your life so much easier.
Belkin PowerHouse Micro-USB Dock XL
Price: $50
You know those desk-based docks made for the iPhone? Android has one too, found in the form of Belkin's PowerHouse microUSB dock.
It's pretty much the same as what we've seen with the Lightning based model made for iPhones and the iPod Touch, with a small bit of aluminium painted plastic and matte grey plastic stuck together in the form of a stand with a small microUSB connector protruding from the bottom.
Provided your phone doesn't have the microUSB port backwards — and some do, we're looking at you, HTC — the moment you slot your phone in the port, it'll start charging and provide data transfer.
We use one at work, and if we'll probably end up finding another one to use at home, too.
Lexar JumpDrive M20 USB to microUSB key
Price: from $30
We're no longer burning CDs on a regular basis, and the floppy is dead, but USB keys still reign supreme, even though Apple might be phasing them out with the Type C connector.
And yet — and yet — there's a good chance you'll still need one.
The hybrid USB key to microUSB key — with the regular USB connection at one end and a microUSB port at the other — isn't exactly new, but Lexar's is the first one to impress us, delivering it on a USB 3.0 device. For those who haven't seen one, this is a special USB key that supports the port most phones rely on, and means you can move files to and from your phone with ease.
This means that we can take pictures and movies from our smartphone simply by plugging the microUSB port on the key into our Android phone and moving them over, and then plug this into our USB 3.0 equipped PCs and, well, move them over.
If you don't know what to do with your files on your phone and are struggling with that whole synchronisation process, this will at least give you a manual way of making things better.
Google Chromecast
Price: $49
Got a TV and a burning desire to show what's on your phone on your TV?
Google's Chromecast makes it happen, and does it for under $50, relying on Chromecast connected apps that can stream media to your telly without a second thought.
We've used it for several media streaming apps, a few games, and to play movies, and if you're not into the whole Apple TV arrangement, this brings the idea to a home relying on Android more than Apple.