Need more screen real estate for all your activities, or maybe just a more pure way of watching movies at home? There's a new cinema-style screen for computers in town, and the good news is that it's priced well against the competition.
Computer users looking to have the best fit for movies probably know that the 16:9 aspect ratio – which still left black bars on the screen – hasn't been what everyone thought it would be, and to make it a true cinema experience, you needed 21:9.
Unfortunately, like the TVs, these have often been harder to find, and tend to come in at higher prices than they're regular 16:9 and 16:10 brothers and sisters.
In fact, only LG and Dell offer the 21:9 monitors locally, with the displays coming in at $749 and $599 respectively.
AOC looks to come in under both of those with the Q2963PM, a $549 21:9 monitor that offers the 29 inch size spread out very wide.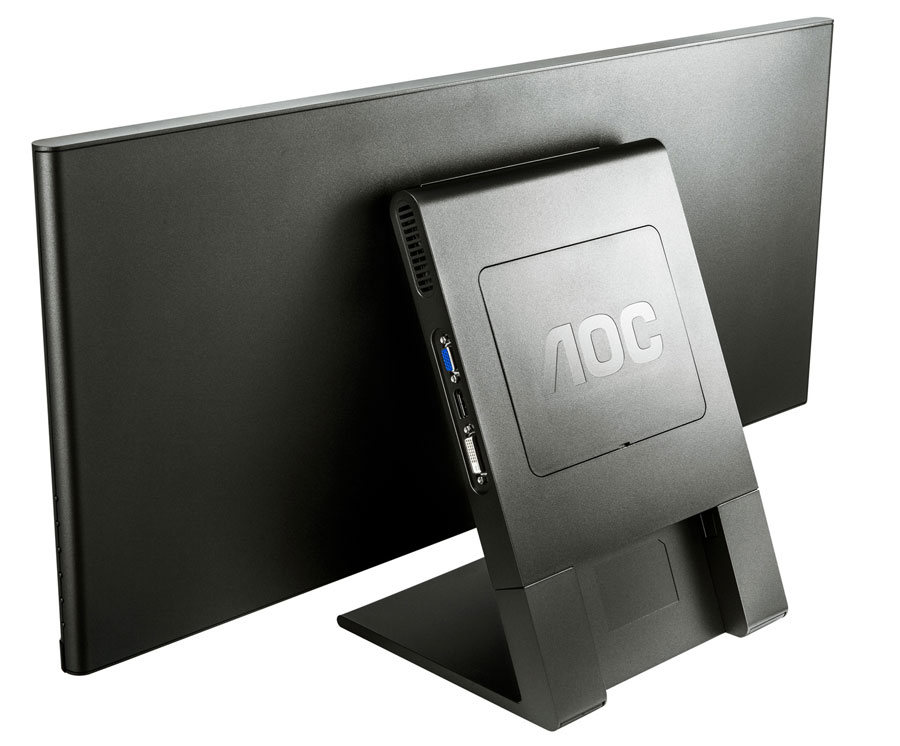 Like other ultra-wides in this screen size, there's a 2560×1080 resolution to work with, and we're told it has decent viewing angles thanks to the Advanced High performance In-Plane Switching (AH-IPS) display, which is apparently capable of 178 degree viewing angles on either horizontal or vertical views, with 16.7 million colours.
Connections arrive in the form of old-school VGA, DVI, HDMI, and even DisplayPort, so chances are that your computer will have some way of connecting, and possibly even a video game system or two.
Availability is now, with the monitor heading to stores across Australia.