With all the new phones and tablets that come in at GadgetGuy, you can bet that we're forking out for apps and games regularly, across a range of devices. That's why we're trying something every month, with our "App Wrap," a quick look at the apps we're using a lot on our devices over the past month.
This past month, we've been playing a few games, waking ourselves up, and doing a spot of work, not necessarily in that order.
Android
Doubletwist Alarm Clock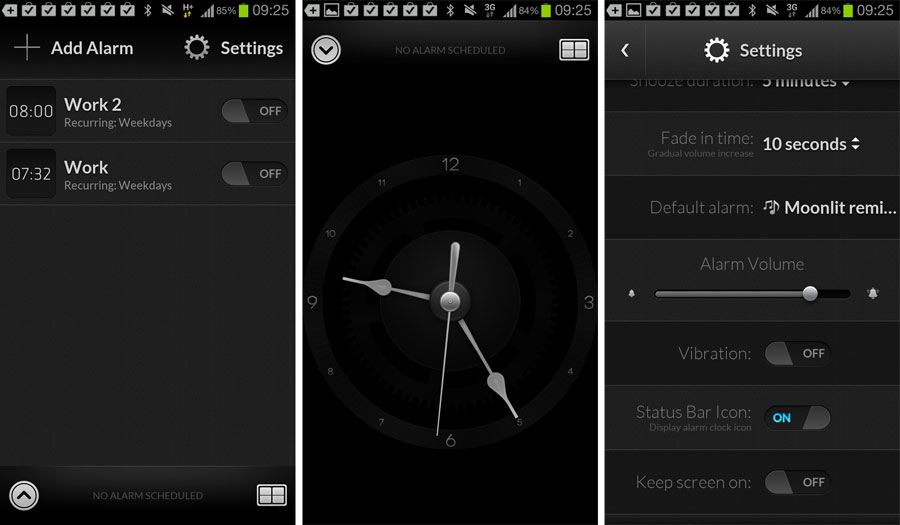 Price: $1.99
Every smartphone comes with a clock, and every smartphone clock comes with an alarm, but while you can set them up, they're not very interesting.
Doubletwist offers an alarm clock that you can tweak in different ways – snooze duration, fade in time, tone, alarm volume – and even show a really nice clock face.
It comes with a clock live wallpaper too, so you can always keep your watch with you on whatever Droid you're using.
Launcher7
Price: Free, $1.99
With Windows Phone 8 coming out in the next few weeks, you might be wondering what all the fuss is about.
Instead of plonking down the money for a new handset and learning how to use the Windows OS from scratch – it's not hard, by the way – you can always install Launcher7, a home screen replacement tool that makes your phone look and feel like Windows Phone devices from this year with WP7.
Sure, it's not the same as Windows Phone 8, which will have different types of live tiles and more of them, but if you're interested to see what Windows is like without buying a new phone, this is one way to do it.
Paper Camera
Price: $1.99
Your native camera offers a simple snapshot, Instagram makes that snapshot retro, and Paper Camera can turn a snapshot into a work of art… sort of.
This app channels your inner artist, turning your camera into a cartoonist or sketch artist, interpreting scenes as if they were drawn by pen, printed in an old comic, or even if Andy Warhol had printed them!
Rayman Jungle Run
Price: $2.95
Ubisoft's Rayman is like a modern version of Mario, although after well over a decade of being in games, we still can't work out exactly what Rayman is.
Regardless, he's back in a new adventure for Android that looks amazing, and makes you question why you would ever want a portable dedicated console again when games can look this good?
The graphics are colourful and like out of a cartoon, the gameplay is minimal and appeals to a casual audience, and the price certainly seems right.
Over Angry Birds? Give Rayman Jungle Run a try.
X-Plane
Price: Free
Flight simulators seem like a perfect app for a phone. If you have time to kill, you can pretend to fly an aeroplane, and using the motion controls every smartphone has, it seems logical.
Laminar Research's X-Plane has long been considered one of the most realistic flight simulators in the world, and it's available now on Android devices. Fly from inside the cockpit, or take a third person view and look at your jet from the outside: it's your choice.