The 13" MacBook Pro 2020 refresh brings the improved keyboard, Intel 10th Gen processor options, faster memory and more SSD storage – Intel's Moore's law at its best. Otherwise, it is what you expect from a MacBook Pro.
Apple users know the 13″ MacBook Pro 2020 is a step up from the 2020 MacBook Air (GadgetGuy review here) – the latter has wide acclaim for being 'almost as useful as a MacBook Pro'.
Here are the new specs and prices
Website here
13.3" IPS, 2560×1600, 500nits, Wide Colour P3
Choice of
8/16GB on 8/10th Gen (32GB option on 10th Gen)
256/512GB on 8th Gen and 1TB on 10th Gen (up to 4TB PCIe NVMe 3.1 4 lanes by order)
Iris Plus Graphics and Alt DP over Thunderbolt 3
Two/four Thunderbolt 3 ports (8/10th Gen) also acts as USB-C 3.1 Gen 2 (10Gbps)
Backlit scissor keyboard (Magic) 1mm throw and touchpad
Wi-Fi 5 AC and BT 5.0
720p webcam
Stereo speakers (Dolby Atmos downmix playback), three mics and 3.5mm combo port
58Wh approx battery and 61W USB-C adapter
304.1 x 212.4 x 15.6mm x 1.4kg ins Space Grey or Silver
Warranty – 1-year. AppleCare+ 3-years at extra cost
Price: Apple 13″ MacBook Pro 2020 (inc free Australia wide delivery and Apple TV+ 1-year trial)
8th Gen Core i5, 8GB, 256GB/512 $1999/2299
10th Gen Core i5, 16GB, 512GB/1TB $2999/3299
No accessories included
Trade-in may be available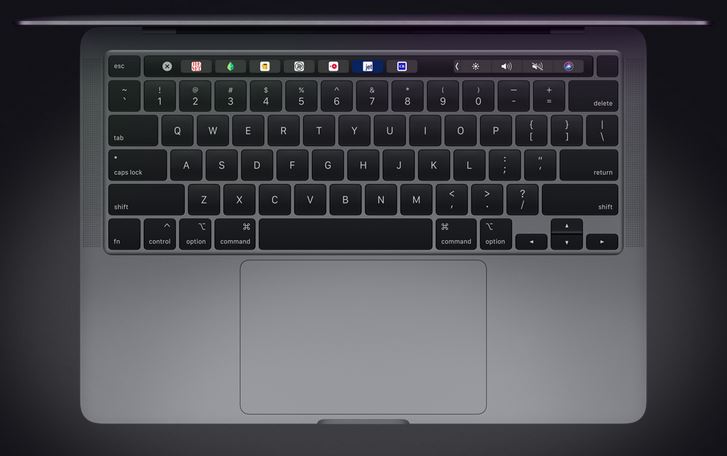 The 16" MacBook Pro is an earlier model using 6/8th Gen Intel Core processors.