Now that Apple has released the iPad 2 and Samsung is getting the Galaxy Tab 10.1v ready for a mid-April time-frame, we've decided to pit the two against each other to see what comes out on top.
Design
If there's one thing we know about Apple, it's that they're usually ahead of the game when it comes to design. We can't recall a single Apple product that didn't feel like it was designed well, even if it wasn't the best product in its class.
The iPad 2 follows this with a very sexy metal aluminium and glass enclosure that feels fantastic in the hands. At 601 grams and 8.8mm thick, it's light in the hands despite feeling like an oversized matt-finish iPod Touch.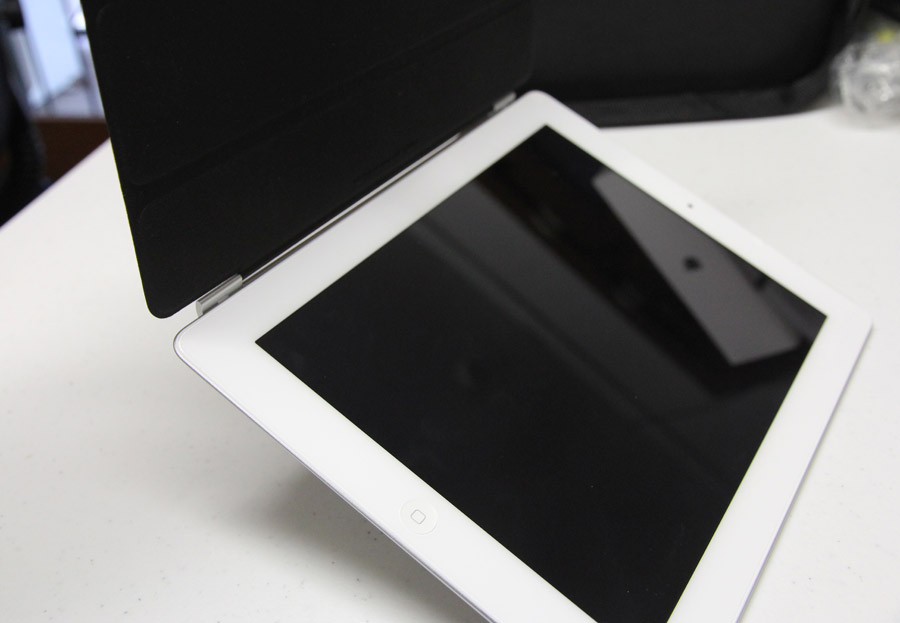 One new design aspect that we liked was the inclusion of magnets on the left-side that allowed the iPad Smart Cover (an optional cost of at least $45) to snap on with no fuss.
Samsung's Galaxy Tab 10.1v is very different from the iPad 2, using plastic and glass instead of a better quality material like aluminium. The Tab doesn't feel cheap by any standard, but it doesn't ooze the cool sturdy feeling you get from picking up an iPad 2. It's also a little thicker at 10.9mm, but just two grams lighter (599g).
The Galaxy Tab 10.1v is nice, but it just doesn't have the feel that Apple has with the iPad 2, so it wins this one.
Winner: Apple iPad 2
Features
We're in a new generation here, and as such, every tablet needs to use a very fast processor. With the iPad 2 and Galaxy Tab 10.1v, we're in luck, as each unit uses a dual-core processor capable of super-fast processing with some level of dedicated graphics.
They all have WiFi (up to the "n" standard), Bluetooth, and 3G (except for the WiFi only iPad 2 models).
Screen-wise, both models occupy nearly the same space, with the Galaxy Tab 10.1v offering a 1280×800 16:9 screen 10.1-inch screen, while the iPad 2 offers a lower resolution 1024×768 4:3 screen 9.7-inch screen. Out of these, the Samsung is the only one to feature an HD-ready screen, supporting at least 1280×720 HD.
The Galaxy Tab 10.1v and iPad 2 occupy nearly the same screen size .
New to the iPad 2 is front and rear camera, but sadly, they're not very good cameras at all. On the rear, Apple has gone with a 1280×720 HD camera, while the front gets only a VGA 640×480 camera. Both of these are below the 2 megapixel camera found on the original iPhone from 2007, and are well below the 8 megapixel (with flash) rear camera and 2 megapixel front camera found on the Galaxy Tab 10.1v.
For the operating system, the iPad 2 has the same iOS you've grown to love if you've had an iPad or iPhone. As for the Galaxy Tab 10.1v, Samsung is using Google's Android Honeycomb, a version of Android made for tablets. It's a little different than what's found on phones, but still includes the multiple widget screens and Google network integration.
Then there's the ecosystem, as both Google and Apple offer an assortment of applications to purchase and download. Apple's offering is larger, covering movies, music, and books, but Google's is growing, with a music system likely to be added within months.
Android's Marketplace (left) and Apple's AppStore for the iPad (right).
Judging this was a hard one, because as much as we love the Apple ecosystem – iTunes, thousands of apps, iBooks, etc – the iPad 2 isn't a huge upgrade on where it was last year in the original iPad. Given the low quality of cameras on the iPad 2, all that's really changed is more graphics and processing power, a different design, and some magnets for use with the iPad Smart Cover system. If you've already got a first-generation iPad, there's not much that really warrants the purchase of a new device.
With a fast dual-core processor, some great cameras, support for Flash, and Google's own ecosystem, we're giving Samsung the win this round.
Winner: Samsung Galaxy Tab 10.1