Apple has agreed to pay US$500 million in compensation to US users of its covertly slowed iPhones.
GadgetGuy reported on slowed iPhones and the recent French fine of 25 million Euros, and that was just for one country. Class Actions for iPhone owners are popping up everywhere, so this 'settlement' tends to put a value on Apple's misdoings.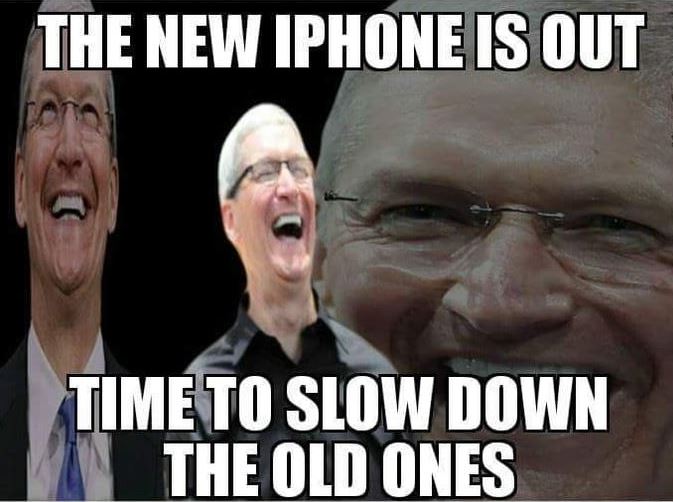 And it was not the fact that Apple slowed iPhones (for whatever reason), it was that it did not tell owners or offer them alternatives like cheap battery replacements.
The US settlement covers US owners of the iPhone 6, 6 Plus, 6s, 6s Plus, 7, 7Plus or SE. It amounts to somewhere between $25 and $46 per iPhone as the total amount includes defence lawyer costs of $311.5M.
But Apple also faces court costs and its own fees and expenses.
Interestingly the judge commented, "Per the agreement, non-U.S. iPhone owners' claims, "will not be released" and they may pursue their claims.
Perhaps Apple should own all the #gates
Batterygate, Keyboardgate, stagelightgate …
They always say that the lawyers are the only winners. I hope that this fiasco teaches it a lesson that it is better to engender user loyalty by admitting that it's a bug, not a feature. Apple's litigation record is appalling.
But worse is that owners of old iPhones, MacBooks and more have had their second-hand value decimated – no one will buy one if they know the battery, keyboard or screen is crap.
The US Judges should have mandated that Apple repair (new battery) or replace all affected units, and perhaps we would have some sympathy for this tech giant.
But this way Apple wins – the settlement in itself does not admit liability!
GadgetGuy's take – Its time for Apple to grow a pair and come clean on slowed iPhones – hell everything.
I mix with a vast range of Aussies from the rich and famous and to the down and out. And in Australia some 50% plus own iPhones. Well, god willing (or your favourite deity) that is about to change.
Pensioner Dianne spoke to me – her two kids have MacBooks circa 2015. The batteries won't hold a charge, screens are showing signs of #Stagelight, and the butterfly keyboards are faulty. She does not have the money to repair or replace. And it is cheaper to buy two nicely specified new Windows laptops than pay for the repairs to 2015 MacBooks.
Neighbour Jim is confused as to why one day in 2017 his iPhone 7 was perfect and the next after an iOS update it had gone to hell. Another neighbour has ceremoniously thrown his iPhone off the cliff vowing never to pay the bloody 'Apple tax' again. He loves his Samsung S10!
My tradie mate has had every screen on every iPhone and iPad crack! "Mate I know I am hard on things, but I treat my Apple stuff like I treat my tools – my livelihood. He is liking his Telstra Tough Max 3.
I know it is just me but I have yet to come across anyone who is deliriously happy with Apple products. It is as if they expect them to be good and bad in parts.
So, until you see a change of attitude from Apple, it is caveat emptor.