Not everything coming out in the laptop computer space is an Ultrabook, with Asus updating the multimedia-strong portables to support Intel's latest and greatest processors.
Heading to stores this week, the newest machines in the Asus notebook line-up include 15 and 17 inch laptops with high-end specs catered for gaming, video, and photo processing, while being encased in aluminium.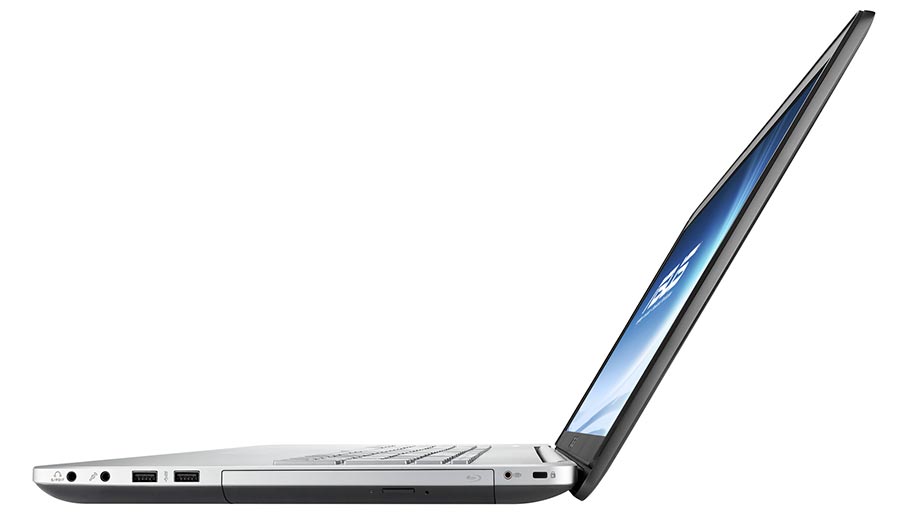 Part of the Asus N series, these machines include Full HD screens, optical drive, NVidia's GeForce GT750M with 4GB RAM, up to 16GB of system memory, at least 750GB of storage, and the choice of Intel fourth-generation Core i5 or Core 7 processors.
The choice of a 15 or 17 inch does change the price (and obviously screen size), but it will also change how many USB 3.0 ports you receive, with three appearing on the 15 inch and four on the 17.
Windows 8 appears across the line-up, though touchscreens are optional in this computer.
Across the range, though, Asus wants to stress that the sound is high-end, with a "quad-speaker array" included using the SonicMaster Premium technology, worked on by both Asus and Bang & Olufsen.
The Asus N series 15 inch (N550JV) will start from a recommended retail price of $1599, while the 17 inch (N750JV) will start from $2299. Both are available in stores now.