Customers interested in the simplicity of Windows 8 have had Microsoft's Surface to look at, a relatively inexpensive tablet computer that offers Windows in a sleek form. But there's one obvious problem with it: Surface features the handicapped version of Windows – RT – a type that only runs Windows 8 apps, with no support for Windows 7, XP, or Vista software.
But Asus has one that does, and it even competes with a price that's close to Apple's current crop of iPad models.
Features
Featuring a 10.1 inch screen with the HD-capable 1366×768 resolution on an IPS panel, the Asus VivoTab Smart is a tablet that's looking to take on the competition by being a decent all-rounder on price and specs.
Let's start with that last part, and in this machine, Asus has ignored the Tegra 3 chip currently in the Microsoft Surface, replacing it with an Intel Atom Z2760, the same chip in the Acer Iconia W510 and plenty of other smaller Windows 8 tablets.
There's also 2GB RAM here alongside the 64GB storage, though only 31GB is available to you when all is said and done. There is a microSD slot in this machine, however, if you want to add to the capacity quickly and easily.
Oh, and Windows 8 32-bit is included, and it's the proper version, not the Windows RT variant that arrives with some other tablets, meaning you can run more than just apps compiled for Windows RT and 8, which should make old school Window users happy.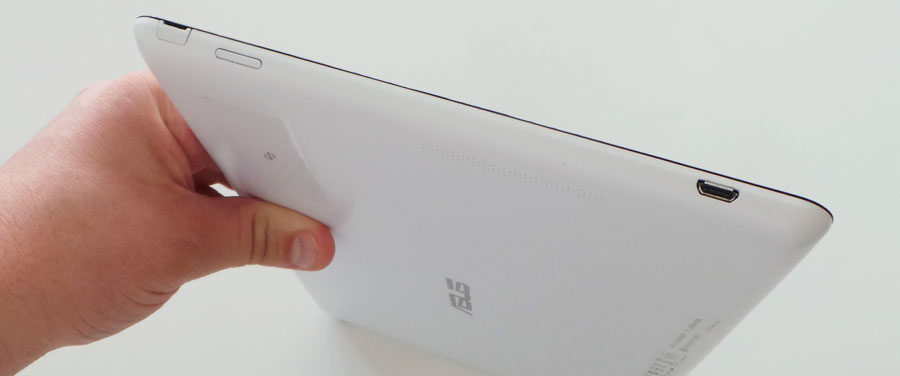 Connectivity is pretty standard, with 802.11 b/g/n WiFi, Bluetooth 4.0, although there is a nifty inclusion of Near-Field Communication (NFC) technology, making it possible to pair the tablet with headphones and other devices adopting this recent wireless technology.
Cameras are included, too, with an 8 megapixel camera on the back – yes, you can use it like a camera, though you might look silly – and a 2 megapixel front facing camera for those video chats you might be planning.
As is per normal with tablets these days, there are very few buttons or ports on this tablet.
On the left edge, you'll find a microUSB port for charging and moving data to and from, a microSD pop-out slot, and a covered microHDMI port. Along the top is the power button, while the right edge has a 3.5mm headset jack and volume rocker.
The front of the tablet does feature one soft button, however, a touch-sensitive Windows logo that acts as a permanent "Start" button.
No cases are included with the package however, nor is a keyboard, so you will have to purchase these accessories separately (our review unit arrived with them, and as such, they will be included in the review).
The battery is rated for up to 9.5 hours of use.