One of the things we've heard people miss from smartphones is the replaceable battery, and it's just not there for most of them. Apple's iPhone has never really had it, either, but with a case, you can bring it back.
Easily one of the more unique concepts we've seen, Australian smartphone case maker Dog & Bone has one of the more interesting takes on what a smartphone battery charging case should be, delivering removable and replaceable batteries to the charge case.
That's the idea of Dog & Bone's "Backbone" case, with a ruggedised frame and edge military tested to around one metre drops and a section carved out the back allowing you to replace what goes in there.
Two options exist for you to fill this space, with either a wireless QI charging block or a 1500mAh battery, and to load it in, you just sit the iPhone 6 or iPhone 6S on the Lightning dock before manoeuvring the block into place at the back.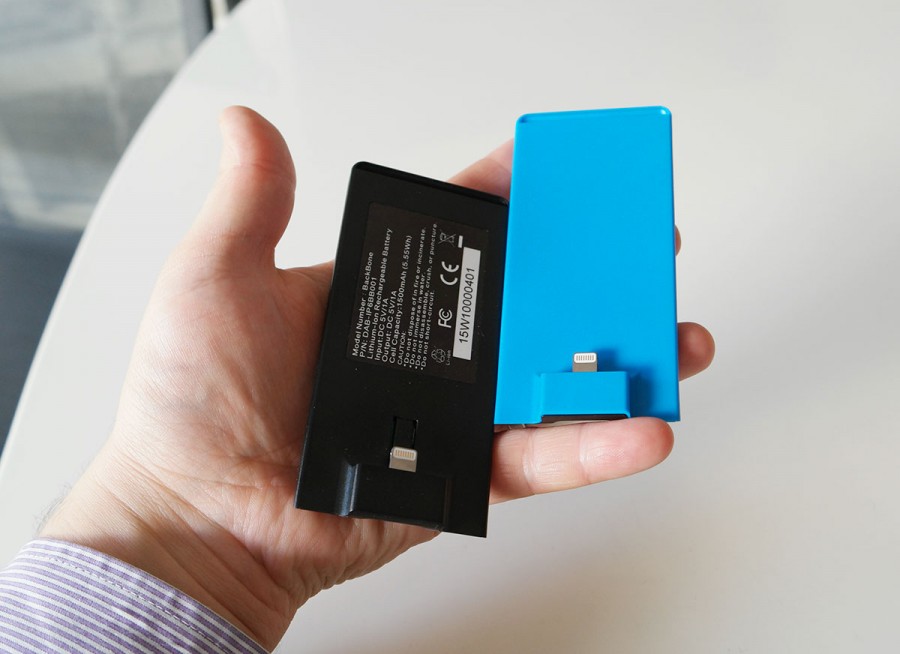 The first option is handy if you rely on a wireless charger, which the Backbone case can actually come with, allowing you to charge the 4.7 inch iPhone simply by plugging this block into the phone and Backbone case and then leaving the phone on the charger. Easy.
If, however, you prefer to give yourself a boost in the battery life department, the wireless charging block can be replaced on the back, and switched out with a battery.
Now let's say you have several batteries: with a few in hang luggage, you'll be able to slip out the battery in the Backbone case quickly and easily, using it to recharge your iPhone.
The concept is definitely very interesting, and if a phone charging case doesn't quite offer as much life as you need or you're heading some place where there won't be a phone charger for some time, stacking your bag with a few batteries could just make up the difference between being able to use the phone and realising you have a paperweight instead.
Pricing on Dog & Bone's neat battery replacement case comes in at eight $125 without the QI charging pad or $152 with it, and to get a battery block, you'll need to pony up an extra $85 each per battery block.
That said, you can buy as many of these as you want, and charging them up is handled through a microUSB port, so it's not difficult to bulk charge them if you have a few USB ports or USB wall adaptors laying around.