Gartner's Australian smartphone market share Q2 2020 reveals some interesting, but not unexpected figures. COVID has made some major changes to the smartphone landscape.
Gartner is a well-respected market research and analyst firm – one of many that produce regular smartphone market share reports. Each report has a different slant. Some are sell-in to retailers (IDC), some are sell-out to users (Gartner), others are consumer sentiment led (wildly inaccurate – which phone do you plan to buy?). Then there are operating system activations that also cover second-hand and refurbished sales. In the end, they all end up pretty close.
These are Gartner's Australian smartphone market share Q2 2020 figures
| | | |
| --- | --- | --- |
| Vendor | Q2 2020 units/% | Q2 2019 units/% |
| Apple | 753,000/49 | 746,000/36.9 |
| Samsung | 353,000/23 | 485,000/24 |
| OPPO | 186,000/12.1 | 191,000/9.5 |
| Huawei | 36,000/2.3 | 384,000/19 |
| Google | 34,000/2.2 | In other classification |
| Others | 174,000/11.3 | 213,000/10.5 |
| Total | 1,536,000/100 | 2,018,000/100 |
What does the Australian smartphone market share Q2 2020 mean?
That sales in the Australian market are way down. Over 8m smartphones were sold in 2019. Gartner predicts about a 20+% drop to 6.1 to 6.5m in 2020.
And, You can't take 2019 as a baseline anymore because something like 85% of all phones sold here today are under $699. You can read more detailed information about how smartphone buying habits have changed here.
Australia is Apple-friendly, and nearly 50% of phones sold in April/May/June 2020 were fruity. Apple does not reveal the breakdown. We understand that 77% was the lower-cost iPhone SE (or earlier models) and 23% was iPhone 11.
South Korean Samsung is doing very well to maintain market share and is the main beneficiary of the anti-China/Huawei movement.
OPPO is doing amazingly well with a range of models from $229-$1599. Its quality, high customer satisfaction rate and now wider distribution through Telcos, MVMOs, and major retailers make it the alternative to Samsung. OPPO is not part of the US Trade Entities ban plaguing Huawei. More of the handsets made for Australia come from factories outside China.
Huawei cannot sell new models with Google Android. Its sales represent a clear-out of its pre-May release 2019 lower-cost devices. I am surprised to see it even get a mention, let alone the #4 spot.
Google is a new entrant to the top five. Amazingly, it did this on the Pixel 4/XL that sold like hotcakes. Pure Android and some excellent marketing were the drivers there.
On the ascent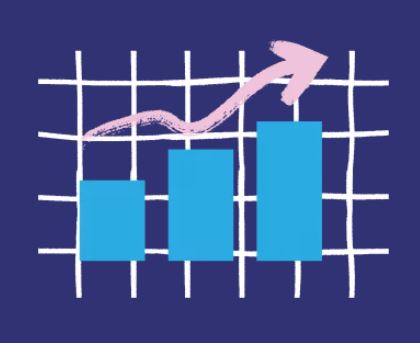 Motorola has got its mojo back, and along with a new g9 range, Edge 5G and updated Razr 5G (soon) may pick up the fourth spot, probably in Q4 2020.
OPPO siblings realme (online sales model) and vivo (limited retailer presence) offer excellent phones and even better prices. They don't have the wider distribution that has taken OPPO five years to build.
At this stage, we have not seen any significant cut through by Nokia (and it deserves support with the excellent range of pure Android devices).
Nor are we seeing Xiaomi or TCL/Alcatel making a much of a dent. Australia's smaller market cannot support too many brands and models.
Gartner Global market share (Sales to End Users – no second-hand or refurbs)
Vendor
2Q 2020
Units
(%)
Samsung
54,759,000
18.6
Huawei
54,125,000
18.4
Apple
38,386,000
13
Xiaomi
26,095,000
8.9
OPPO
23,612,000
8
Others
97,692,000
33.2
Total
294,670,000
100
This reflects a different picture to Australia.
Despite publicity to the contrary, Huawei did not beat Samsung in Q2 2020. It came close by massive channel stuffing (sell-in to retailers). The vast majority of its sales were in China selling low-cost Balong 5G handsets. There were other reasons for its performance in China, including social credits with the CCP if you bought one.
Samsung sales were confined to the rest of the world (ROW sans China) cementing its lead with strong sales of the Galaxy S20 series and even stronger sales of its low-cost, well-featured A-series.
Apple took a thrashing in China, having to discount heavily, but sales were otherwise similar (seasonally adjusted).
Xiaomi is extremely strong in China and maintained market share. It suffers in ROW due to patchy but improving distribution channels. It also did not have the new Qualcomm SD765G 5G chip needed to gain 5G sales in China.
OPPO is strong in China and also suffered with no mid-market 5G chip. It has just released the Reno4 5G (Qualcomm SD765G) and Reno 4 Z 5G with a MediaTek Dimensity 5G chip. Reviews of both are coming shortly.