The British national broadcaster has a surprise for year 7 students in the UK: a computer is heading their way for free to help them learn to be tech powerhouses. 
Call it one of the surprises of the week, the British Broadcasting Corporation has announced that it is working with some leading technology companies to produce a tiny computer not so dissimilar from the Raspberry Pi to teach kids how to code, potentially turning the students of the nation into tech wizards.
Launched this week, the computer is called the "Micro Bit" (or "micro:bit" if you're going by the BBC branding), a name which harks back to BBC's small computer in the 80s, the BBC Micro.
Whereas that machine kind of resembled an old computer complete with keyboard built in, the Micro Bit of today is a little different, and since the majority of us have computers, this is more about an encouragement to build and create, and to learn about ways we can make technology work for us.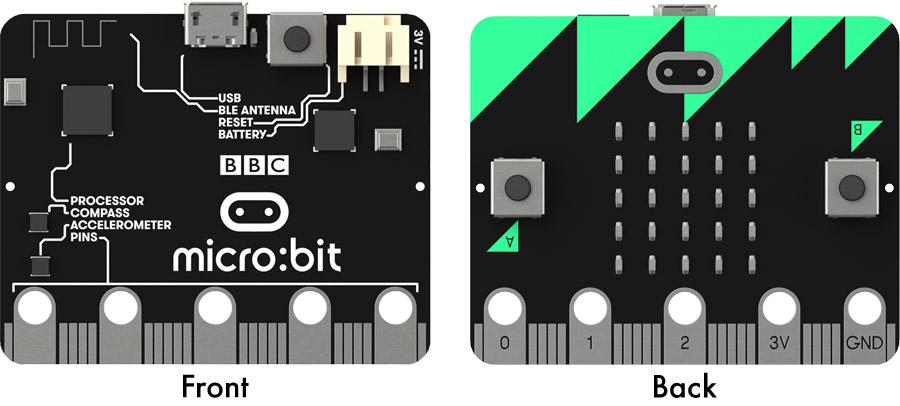 Similar to the Raspberry Pi or Arduino — other small computers — BBC's Micro Bit is a small credit card computer board that appears to be a little shorter than your typical bank card with enough components to give a student a start for experimenting with technology.
There are buttons you can program on one side of the board with 25 programmable LEDs on one side, while the other — the back — holds everything else that might interest a would-be-geek, complete with a low-end processor with Bluetooth, a compass, an accelerometer, a microUSB connector for data and charge, while a battery connector offers powering the unit with two AAA batteries.
More than just supplying the technology, however, BBC's Micro Bit is about education, and so the broadcaster has teamed up Microsoft to develop two styles of coding systems for the Micro Bit, with one "Block Editor" based on blocks of code that snap together to teach elements of programming, while the more complicated "Touch Developer" is about programming syntax used in the real world.
If a student already gets both styles, a version of the Python programming language can be used, as can Code Kingdoms' visual implementation of Javascript.
And programming is really the name of the game here, specifically getting kids to embrace programming and the creation of apps and concepts, with lessons on the BBC website to help students start out coding and gadgets they can make with the BBC Micro Bit.
Some pretty notable companies have been working with the BBC on the concept including Microsoft and Samsung, the latter of which has built an Android app to talk to the device.
As for availability, you'll need to be living in the UK and Northern Ireland to even be on the list to one of these first, with BBC saying that students in year 7 will get them for free to begin with, but that the plans and specs for the device will be open sourced while commercially available models will be made available "soon after the free distribution".
What does this mean for Australian students?
While it's doubtful that our national broadcaster has anything like this in mind — seriously, we'd be super surprised if it happened out of the blue — Aussie families can start out with learn computers out in the world today, including the popular Raspberry Pi.
When BBC does eventually release the Micro Bit commercially, families could order one in, and given that it has been designed to get kids learning, it is very likely the computer board will be low priced to give families every reason to get their kids into programming and engineering experiments.
For now, we'd suggest to look at the Raspberry Pi which offers a low-cost entry to the wonders of programming computers, gadgets, and apps, but when there's more news about BBC's Micro Bit coming to Australia, you can be sure we'll let you know.
Source: BBC Micro Bit