Laser pointers may have gone out of fashion years ago, but lasers are still being used in lots of devices, including barcode scanners, Blu-ray players, and now beard trimmers.
A world first, Philips has launched a beard trimmer with a feature aimed at helping users trim their beards with ease, making it so they won't have to imagine where the lines of a properly trimmed and stylised beard will be.
To do this, the aptly named "Beard Trimmer 9000" takes advantage of a red laser at the top of the trimmer to project laser lines for where the trimmer will be cutting.
Philips calls this the "laser guide," and while it doesn't stay on throughout the trimming processing, it does provide a shape for where you're supposed to cut, helping anyone who needs a stylised trim get that symmetrical look without as much fuss.
"Precision and symmetrical styling is something that is extremely important to the men we speak to so we're excited to be pioneering the advanced Laser Guide for the first time in Australia," said Tom Paltridge, Senior Marketing Manager for Male Grooming Products at Philips in Australia.
"Our experts used state of the art technology to develop the Philips Laser Guide making styling easier for men and offering ultimate control and precision to create exactly the look they want."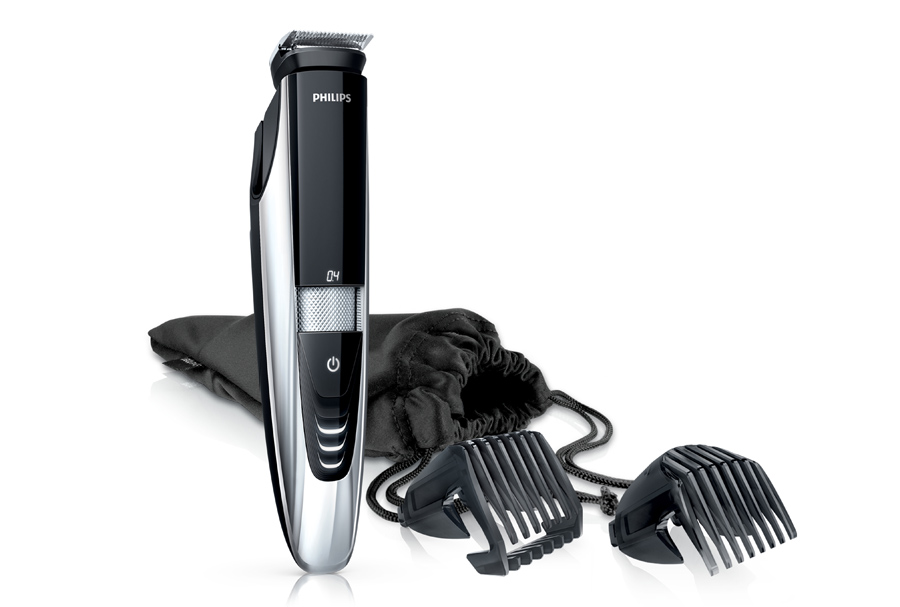 Outside of that neat little laser up top, the trimmer has a reversible trimmer with a 32mm wide trimmer on one side and a 15mm trimmer on the other side for more detailed edging.
Length settings are also included, with 17 to be precise, starting at 0.4mm and running to 7mm, depending on how thick you like that beard or mo.
Pricing for the Beard Trimmer 9000 comes in at $149.95 with availability for the trimmer in stores across Australia now (BT9295/32).