When it comes to wireless headphones, Beats doesn't offer a whole heap of choices, pretty much telling people keen to buy its headphones that they need something big. Or it did, because now there's a smaller option out in Australia.
Launching this week is an updated model of headphones for people who like on-ear cans, but would prefer them without noticeable cables, or unnoticeable cables, or cables of any kind.
The headphones in question are called the Solo 2 Wireless on-ear headphones, and from what we can tell, these are the same Solo 2 headphones we checked out last year improved to work over Bluetooth.
So what's different about this pair compared to the ones that came out last year?
As far as we can tell, it comes down to the included wireless functionality, the remote being built into the ear cup (as it is on the larger Studio Wireless headphones), and a built-in battery.
For the technology changes, we're hearing that the microphone is built intro the headset instead of solely on the remote cable, with the Bluetooth working for up to 9 metres of range. A battery needs to be there to make this work, and we're told this should last up to 12 hours, recharging through microUSB, though we're likely to see a small light-up battery life metre just like on previous Beats battery-powered headphones.
And hey, just in case you run out of battery and there is no microUSB charge cable around, you'll find the headphones work through the included 3.5mm cable, just like the original Solo 2 headphones.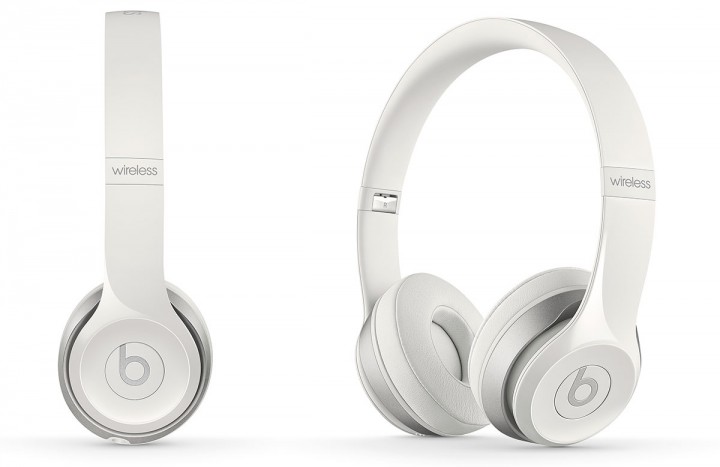 "We're taking one of the most popular headphones in the world and adding wireless Bluetooth functionality to it," said Luke Wood, President of Beats.
"The Solo 2 is already a world-class headphone much lauded for its acoustics, and now it joins our growing family of successful wireless products."
Pricing is the other thing that changes, understandably, and while the corded Solo 2 headphones fetched a recommended retail price of $259, the cordless Solo 2 grabs an even higher tag of $399 locally.
Just like with the original Solo 2, this is probably a little more than we'd expect to pay for wireless headphones, especially since Beats is competing with better priced headphones from the likes of Bose and Sony, and quite a few others. It's worth noting the Beats Solo 2 headphones don't include noise cancellation either, and in that section of the market, there are a few competitors for near this price that are wireless, also.
That said, the Beats Solo 2 Wireless headphones may well be worth their asking price, but we won't know until we see them for ourselves. Customers might even see them before us, that said, with these landing on the online Apple stores now, and the actual physical walk-in retail stores in Australia in April.