At this point, it's worth mentioning that we found volume on this pair of headphones was pretty solid, with about half-way on the volume allowance of the iPhone 6 we were testing on being a good solid amount, and more than enough for our ears.
Hip-hop is next, and Galactic's "Find My Home" starts it off with a good thwack of a punch from the bass, sitting below the mids of the vocals happening in the hook and lyrics. Much the same can be heard in The Notorious B.I.G.'s "Hypnotise" which strong round electric bass plucks, ever so slightly overpowering the mids and highs of the vocals, keeping you locked into the song.
Michael Jackson's "Billie Jean" takes over from that with detailed lows and mids, and noticeable highs which do take a slight backseat, but still manage to sound great, with separation across the instruments. Older R&B doesn't lose impact either, evident from Marvin Gaye's "Ain't No Mountain High Enough" and Stevie Wonder's "I Wish", though the highs from the vocals feel a little subdued in each of these compared to the mids and lows pushed out from the instruments.
Modern pop kicks in next, and both Katy Perry ("Roar") and Nikka Costa ("Everybody Got Their Something") show similar performance, with high vocal lines that take lead when the mids are backed off in the verses, but lose dominance when the mids kick into gear during the chorus. It's not enough to stop you from listening, mind you, and the sound here is cleared and very geared at immersive audio, but the highs aren't the main target. They're good, but not in control.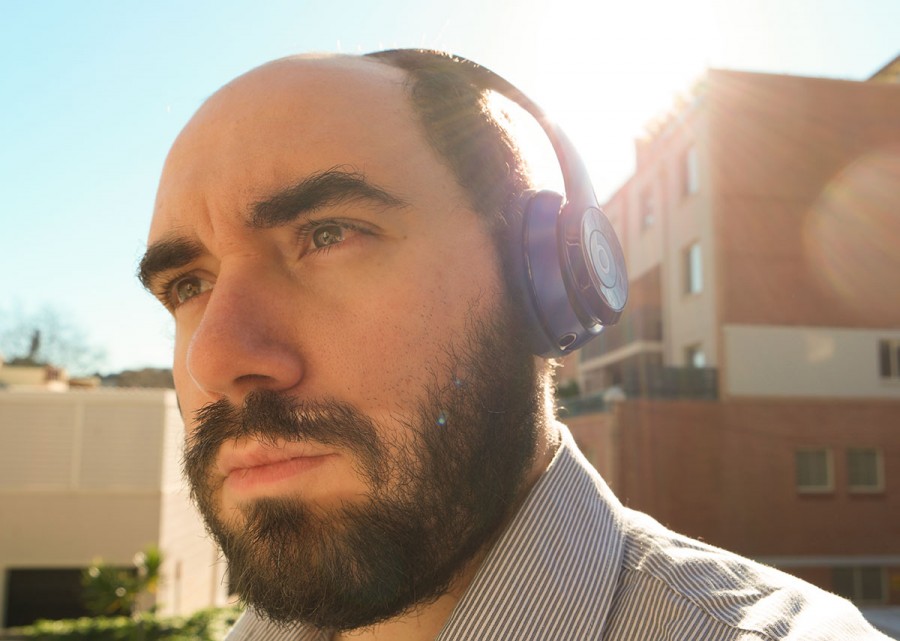 Blues and jazz keeps it going, with Jonny Lang's "Bump In The Road" showing the dominance is on mids and lows, perfect for the blues sound, while jazz shows us what real instruments and little over-mixing is capable of.
Case in point, Dave Brubeck's "Maria" is soft and balanced across it all, the bass not overly pronounced, keeping up the same profile as the mids and highs. That's similar to what we're hearing on Nat King Cole's "It's Only A Paper Moon", though there's a hint more bass here, though it's marginal, while the classics from Miles Davis ("All Blues") and John Coltrane ("Blue Train") lack the punch unless you turn them up, with more softness and balance in the not-quite-so-engineered tracks.
Overall, the sound is relatively balanced, especially in jazz, though modern music enhanced for bass pushes out just as much punch from the bottom end as you might expect from a pair of Beats. There are more balanced cans out there, but these are very reminiscent of the Solo 2 wired headphones, which popped up last year and we found were good, too.
Control is also interesting, too, with two buttons for using the headset.
There's the main "b" on the left side which allows you to press once for pause and playback, twice for next track, and three times for the previous track. We need to note that in these instances you need to press the button not altogether quickly — not like a double click on your mouse — otherwise the button click will be ignored. Volume is easy to control, however, with up pressed above the button on the secondary button, which is the ring around the "b". Volume down is — as you can imagine — the bottom of this.
Easy.
Without Bluetooth, the cable is the way to go, but we need to note that this is a "Made for iPhone" cable, otherwise known as "MFi", meaning while it will offer volume and playback controls on the iPhone, the cable will only work as playback control with the middle button on other devices, specifically Android devices and Windows Phone handsets.
Battery life is fairly solid for these headphones too, and the expectation of up to 12 hours from Beats isn't far off the mark. We found a good 10 to 11 hours here with no problems, and found we needed to charge the Solo 2 Wireless up once a week if we listened to music about two hours every day, which is our commute to and from work.
That's not bad, and Beats does provide a small five dot LED battery gauge to give you a brief indication on how much battery life you have.
In case of emergency, however, there's always the cord, and that's worth keeping with you, because Beats has finally mastered how headphones with a battery shouldn't necessarily need power to work. Previously, the headphones we've seen from Beats with a battery inside have needed the headphones on to work, and that confused us greatly.
In this pair of headphones, however, Beats has finally worked out the balance: you can use the headphones in Bluetooth mode with the battery switched on and the headphones powered, or you can plug in the headphone cable and use the headphones without the battery switched on. Even the more expensive Beats headphones don't do that, and that's something worth noting.
We guess Beats had to do that for this pair of cans, though, as the preceding Solo 2 headphones (the ones that were only wired) worked without power, but it is at least nice to see.
In fact, when you take the two Beats Solo 2 headphones out, it can be hard to work out the difference. Indeed, they look very similar, and our deep blue Solo 2 wireless headphones are almost identical to the light blue Solo 2 wired headphones.
There are some differences, with the wired headphones missing out on the microUSB charge port and power button, as well as the Bluetooth tech inside, with none of this stuff needed since they're wired cans only.
One other thing missing is the price, because while the Beats Solo 2 headphones are expensive enough, the Solo 2 wireless go even further, and we're not sure that's a good thing.
At $399, we have to leave this in the "hard to justify" camp, with performance that is spot on identical to the Beats Solo 2 wired headphones, and yet only one improvement, and that's the fact that you can use them without a cord.
That is an excellent feature, and those of you who don't feel like you need the 3.5mm headset jack will be cheered. Unfortunately, that's the only real claim the Solo 2 wireless model has over its wired brother, with no noise cancellation thrown in and no changes to the way Beats sets up its "b" controller button.
Seriously, that $140 difference in price brings you a Bluetooth transmitter and receiver, and a battery, and we're not sure that's really equated in the grand scheme of things.
If Beats wanted to make the $399 tag a little more appealing, we'd expect a better control button, and some noise cancelling, because something, just a little, would be nice.
Really, these need something else, something more oomph-worthy to say "yes, I'm going to spend an extra $150 or so on a pair or cordless Beats headphones", because unfortunately, the battery and cordless option just aren't that, not when there are so many other brands out there touting better value altogether.
Conclusion
Beats may not have ears for every form of music, but given the music we tested with, it's not far off, with strength in the mids and lows.
This attention results in a meaty type of sound on offer for the fans of pop, rock, R&B, and hip-hop, with lovers of this music likely to find a welcome addition to their backpack, as will those who love a softer sound from acoustic music types with the engineering pulled back, not just because they're a good looking pair of cans that will get you the attention of people in love with the brand, but also because they fold up nicely in the bag and work even when the battery has run out (when you bring with the cable).
They won't be for everyone, either, and we're a little stunned by the price, but that appears to go with the celebrity headphone tax we've seen for ages.
If you're not bothered by that and are keen for a pair of Bluetooth cans over the wired ones, these are worth looking at, but they don't win us over on value, so be aware that you might find better bargains out there without even trying.
Just like the Solo 2 wired headphones, these have pretty good sound; Compact and foldable; Fairly comfortable to wear; Charges over microUSB; Light-up meter telling you how much battery life you have left; Works without needing to be powered provided you use the 3.5mm cable;
Very expensive for what they are; No noise cancelling; Beats button requires you to press is not all that fast if you're doing it in succession for skipping tracks;