Hopping on a plane or taking a train and don't want to hear the world around you? Noise cancelling headphones are a must, and while phones and wearables are the big news this week, there's also news if you fancy a new pair of cans.
As far as noise cancelling headphones go, reviewers have their favourites, and while Audio Technica often sits at the top for us, Bose always gets in their with its QuietComfort series.
That series received an update several months ago in the form of in-earphones which were fantastic, as you can see in our review, but the over-the-ears have been in need of an updated design for some time.
Fortunately, that appears to be here, now that Bose is designing headphones for the street as well, evident from one of the recent releases, the SoundTrue, which were light-weight headphones designed for people always on the move.
The latest generation of QuietComfort is the QC25, and it borrows the style of the SoundTrue, replacing that silver look with one that's either white or black, all the while tweaking the portability and sound profile, and enhancing the noise cancellation technology.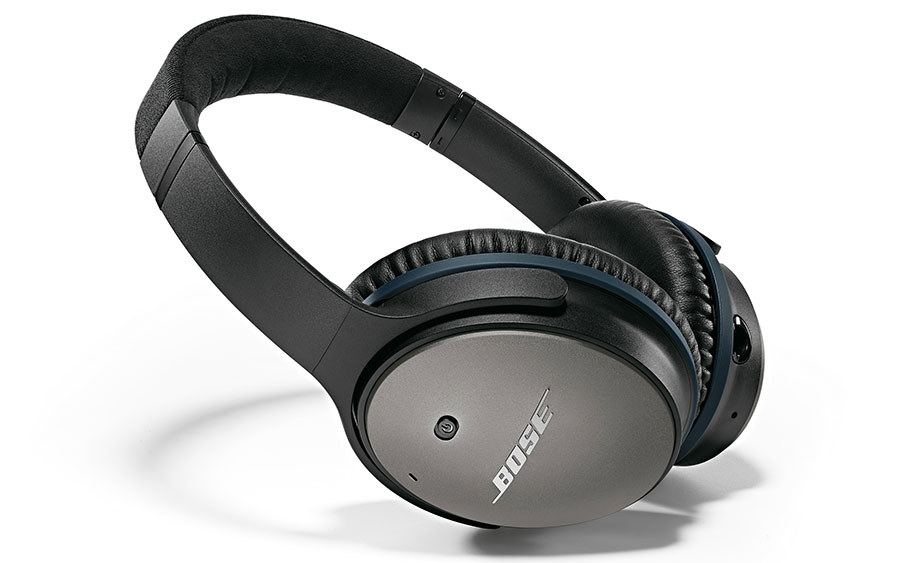 "The QuietComfort 25 headphones set a new standard for performance," said Sean Garrett, Vice President of the Bose Noise Reduction Technology Group.
"We improved nearly every dimension: greater noise reduction, lifelike audio, a striking new profile and styles, and a new earcup pivot to fold up smaller than ever. We weren't going to replace the QC15 headphones unless we had something that was better and different — and the QC25 is both."
We're told that over 30 years of on-going research have contributed to the development of these headphones, with microphones used in both the inside and outside of the headphones to better analyse and remove unwanted sounds when the noise cancellation system is switched on, with a new version of the chip that makes this happen providing equal and opposite cancellation signals quickly.
When you listen to music, there's an active equaliser working away to smooth out the sound, while the Bose TriPort technology works to bring out better lows and reduce the hiss that active noise cancellation normally brings.
The look and portability have also changed, with more flexibility applied to the construction of the headset thanks to a softer band, plastics on the cup, and leather on the ear cushions which are — for your ears — circumaural, allowing them to sit inside the headphones and not up against your ears.
A single AAA battery powers the headphone for as much as 35 hours, with the case able to store both it and the aircraft adaptor, as well as the headphones all folded up nicely for transport.
Pricing for the new active noise cancellers comes in at a recommended retail price bang on with what the recently reviewed QuietComfort 20i in-earphones cost, fetching a tag of $399 with availability in stores from now.