You might have missed out on exactly what you wanted for Chrissie — new computer or phone maybe — but with this year's sales roundup, you might be able to brave the crowds and get it after all.
Dick Smith
The team at Dick Smith appear to have put a few things on some pretty hefty bargains, and some of these are actually not bad deals. Specifically if you notice the sticker "our cheapest ever", from what we can see, you're probably saving some cash, close to the tune of 20 to 40% off.
Items like Oppo's R7 (below) fetching $298 down from its regular outright price of $449 certainly seem good, as does the Asus T100 sitting at $299 down from its regular price of $499.
Other deals might grab you, such as $600 for a new LG Full HD TV and 20% off outright Huawei phones and 30% off Sony phones, though the 10% of Apple computer is fairly ordinary.
For this one, we'd look for specific bargains, because that's where the best stuff appears to be.
Harvey Norman
You'll find a few standout deals at Gerry Harvey's place of business, though not a lot online from what we're seeing, so you might want to head in store if the various locations are doing special tags on products.
Online, however, if you don't need a super spesh screen on an iPad and it's just for the kids, an iPad Mini 2 WiFi 16GB model will set you back $298, while an HP 19 inch all-in-one desktop with Windows 10 gets cut back to $346, offering homes a bit of computer power for not too much cash.
Most of the deals at Harvey Norman appear to be about appliances, with half price microwaves, half price cleaning gadgets, some fridges and freezers that will save you money, and a dishwasher or two, also.
A few Dyson vacuums also get the price cuts, with the Dyson V6 stick vac in stores in January for $396, though it will be late, so you'll have to buy now and pick-up later if you want it from Harvey.
If you feel like you need a printer, though, there will even be an HP OfficeJet 2620 all-in-one here for $16. Yikes. We know the inks on this one cost more than the printer.
JB HiFi
We'd consider this one a proper sale, more than just a few markdowns, because JB appears to have actually cut prices significantly.
You'll find a couple of TVs with the price cut out of them, with Sony's 75 inch Full HD only telly dropped $1400 to sit at $2596, while the 60 inch Samsung Ultra HD tumbles from its regular price of $2996 to $1996.
Quite a few new games for Xbox One and PS4 also get the scissors taken to their prices, dropping to $59 each — goodbye vacation time, because we may just spend it here — while JB is also talking up 40% off Norton software and 30% off Kaspersky software (because you need security), 40% off Harman/Kardon sound gear, 20% off Logitech and Microsoft computer peripherals, and 15% off Samsung whitegoods.
One Nespresso product makes an appearance, too, the out-of-date Maestria, which is technically being replaced by the Nespresso by Kitchenaid, though since this one is made by Breville, is still kind of relevant. Nespresso units never really "go out of date", mind you, so the $399 price tag down from its regular price of between $799 and $999 is actually pretty good since you can't find this model anymore and it is a top unit offering easy water control.
Sphero's fun edutainment robot also gets a price drop here, dropping from $199 to just under $140, and potentially giving a kid in your life a toy that will teach them how to program. Unfortunately, the cuts don't extend to Sphero's BB-8 from the new "Star Wars" film which stays at $249, but you probably expected that, anyway.
Grabbing us particularly, however, is the $299 price tag for the GoPro Hero4 Session, the screen-less waterproof cube-of-a-camera released earlier this year. For JB's Boxing Day sales, this one lands in at $299, down from its RRP of $579.95.
Quite a few deals to be found here, it seems.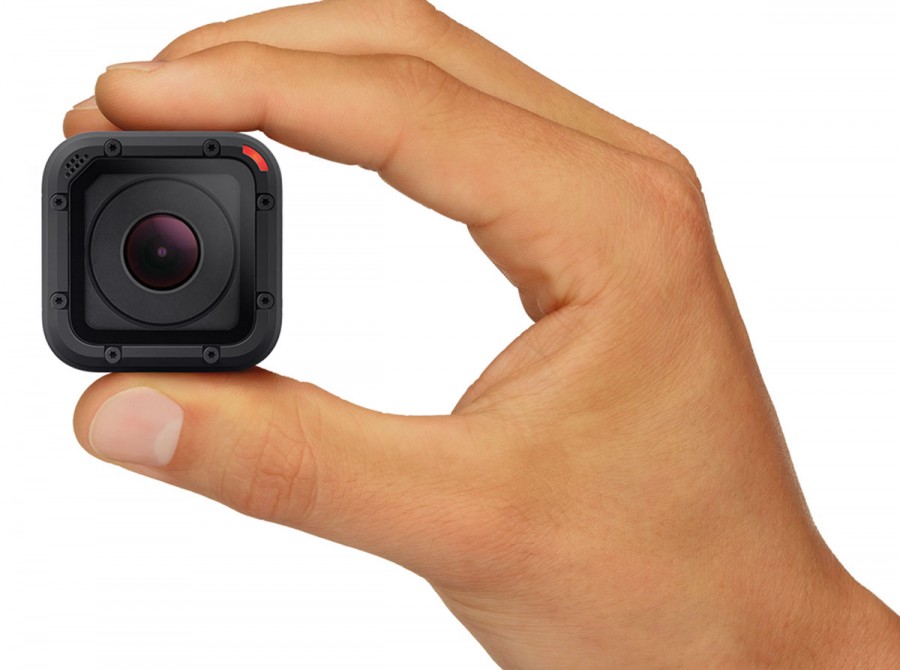 Microsoft Store
Now that there's a Microsoft Store somewhere outside of America — because Sydney is the first international store, didntyaknow? — Microsoft is putting some of its gear on sale both in that Sydney store and online at its Microsoft Store.
Of note here are what Microsoft is doing with the prices of computers it doesn't make and of the consoles it does, because while the Surface Pro 3 makes an appearance and drops in price by almost $200, you'll find a Dell Inspiron 15 inch machine tumbles $400 to $699, Toshiba's new 12 inch 4K laptop gets $300 cut from its price, and some Microsoft accessories also get 30% cut from them, too.
Up to that, anyway.
Meanwhile, a new Xbox One will now start from $399 with a game as Microsoft cuts $100 or so, but if you don't need it new and are happy with a refurb the company has reconditioned and made newish again, the sales will see the Xbox One refurb drop to $299.
Oh, and Xbox One games also drop in price, generally down between $10 and $30, though these don't hold a candle to what JB is doing, so we'd probably shop there for games instead.
Myer
Myer isn't exactly the king of electrical and technology sales, but this year for Boxing Day, you'll still find a few.
Specifically, the focus appears to b on appliances, with Nespresso's range getting cut in price before a Nespresso cashback bonus is applied for via mail, meaning you can pick up an Inissia for $169, a CitiZ for $189, and a Maestria for $399.
Dyson ball vacuum cleaners also get $300 cut from their price tags, while grooming appliances tend to get cuts of between 20% and 50%.
Oh, and there are clothing deals. Lots of clothing deals. You know, if you're into wearing clothes and all.
…anything else?
That's about all we can find this Boxing Day, but if you've found anything else to tickle your fancy, be sure to tell us and leave it in the comments below!