Sony hit the stage today at the Consumer Electronics Show in Las Vegas with a very surprising addition to its TV line up, along with announcements about a modest range of new and improved products.
Its big performance focus was HDR – High Dynamic Range – in its TVs, noting that it delivers a hundred times the levels of brightness. Not only has it been long supported in Sony broadcast cameras, and since last year its premium TVs, but a firmware update retrofitted support to all models of the PS4 console, including the very first model.
It also has promised an UltraHD Blu-ray player for this year, the UBP-X800. I thought Dolby Vision support was mentioned during the launch but it isn't indicated in the press release so we'll have to wait on that one. What is supported in addition to DVDs, CDs, regular Blu-ray, Blu-ray 3D and of course UltraHD Blu-ray is the Super Audio CD. Just the thing for audiophiles with a collection of SACDs. And it's nice that Sony hasn't forgotten the format (which it developed).

It also doubles as a full 4K streamer for online sources such as Netflix which provides UltraHD, HDR and Dolby Vision content.
The launch mentioned a number of other audio products, such as a sound bar, that seem modest upgrades from earlier products. But it focused on noise reducing headphones. Sony says that it introduced the very first consumer noise reducers back in the early 1990s, and the first digital model in the late 1990s!
In keeping with that, it announced two new in-ear wireless noise cancelling earphones.
Sony also highlighted some of its fine cameras including the 42 megapixel Alpha 99 Mk II, and the new Alpha 6500 mirrorless.
But undoubtedly the highlight product was the Bravia OLED TV, Sony's first OLED TV since the tiny, eleven inch, $7000 Sony XEL-1 from 2009.
Available in 55 and 65 inches in size, the styling and design of the new Bravia A1E OLED TV is quite remarkable. Please excuse the pictures. Apparently decent photos aren't available of this TV so I snaffled the best I could from the Sony site. They illustrate the design well enough.
Anyway, in addition the photo frame style construction, they feature what Sony calls Acoustic Surface sound technology. That means that they have no separate speakers but somehow utilise the screen itself as the vibrating surface to generate the sound.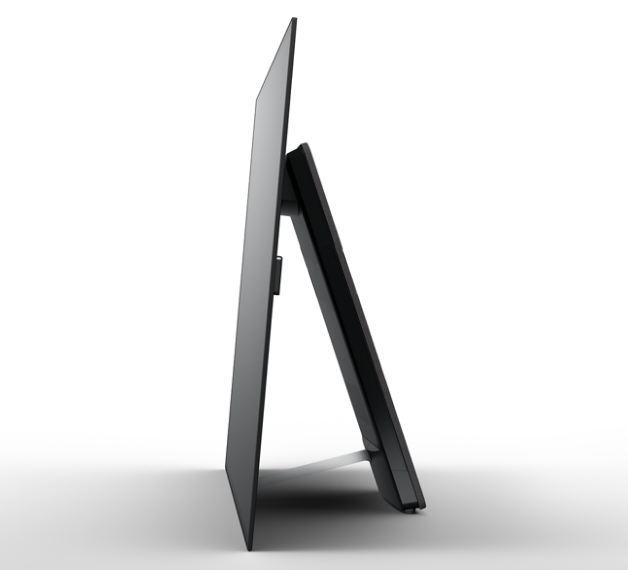 It uses Sony's 4K HDR Processor X1 Extreme engine to maximise picture quality. The TV also supports Dolby Vision.
(For tech heads, it mentions that this incorporates "Super Bit Mapping", which is a noise shaping technology first seen on Sony-produced CDs and SACDs. What it does in shaping the picture is somewhat of a mystery.)
That's certainly something I'm keen to check out.