Christmas is surely the time to say to her exactly how you feel about her, through a gift. The gift of a gadget, of course. Here we've selected an octet of gadgets we reckon she'll find pleasing.
Belkin Pocket Power without the weight – $39.95 or $59.95
Way back when we reviewed a mighty Belkin Mixit RockStar 1000mAh power bank. The only problem with it that we can see is that it's somewhat of a lump of thing, not quite what a lady might want to carry amongst her personal effects. Now Belkin has released similar capacity but lighter weight power banks.
The Pocket Power banks come in two sizes – 5000 or 10000 mAh. The latter is big enough to recharge a typical phone at least three times. And they come in a range of fashion colours.
Check out the details of Belkin Pocket Power here.
Dyson CSYS Task Light – $850
How much can one desk lamp say? If it's a Dyson CSYS Task Light, it can say style, it can demonstrate elegant engineering, and it can make clear that you are serious. That's $850 worth of serious.
There are colour choices available (well, black or silver in various combinations), and a choice of light colour. It dims and brightens, and this lamp will place the light just about anywhere she wants it without any irritating glare.
Check out the Gadget Guy review here.
Apple iPad Mini 4 – from $579
We all know iPhones are wonderful devices, but when she needs a bit more screen space without a lot more bulk, it's hard to go past an iPad Mini 4. At only 6.1mm thick, it's actually thinner than most iPhones, and it's great for Facetime, and doing some fairly serious screen work.
That screen is glorious and the iPad Mini 4 need not be tethered to an office WiFi if you get her the Wi-Fi+Cellular model. We'd recommend going for the full 128GB memory version too.
Check out the long-term Gadget Guy review here.
BioConnected HR+ Biosensing Sports Earphones – $299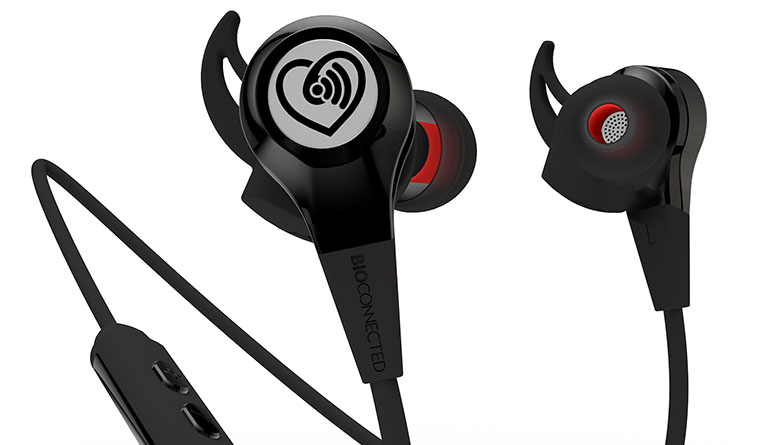 Is she sporty? Does she like keeping fit? The Australian-developed BioConnected HR+ Biosensing Sports Earphones are Bluetooth earphones that combine decent sound quality with heart rate monitoring.
For the moment, the dedicated app is for iPhones (or the iPad – we used it with the Mini 4), so keep that in mind. It'll work with other fitness apps on Android, but Christmas day probably isn't the day for those complications.
Check out the Gadget Guy review here.
Canon Powershot SX730 HS compact digital camera – $549
Ho hum, another compact digital camera eh? Why would we recommend you buy one of these for her? Well, because we reckon she'll love having the ability to take close up pictures of things from far away. This camera has a 40x zoom, running from wide angle to 960mm (35mm equivalent) super telephoto.
And since Canon is a quality brand, it works just the way its supposed to and has a bunch of useful features, not the least of which is WiFi and Bluetooth connectivity.
Check out the Gadget Guy review here.
Evapolar EvaSMART EV-3000 personal air cooler – $375.70
It's hot, isn't it. No doubt she feels the same way. Well how about a little personal comfort for her? The EvaSMART EV-3000 is a compact evaporative cooler that's has a few little things that set it apart.
The first is its size – it's only a couple of hundred millimetres on a side. Second is the up to eight hours of cooling it provides, despite the compact dimension. Another is the attractive glow it emits … or doesn't, according to her preference. And finally, there's its WiFi capabilities, allowing for remote control and, Evapolar promises, Google Home and Apple HomeKit integration.
Check out the Gadget Guy review here.
Microsoft Surface Book 2 – from $2199
With Microsoft releasing its second version of its model notebook computer, the Microsoft Surface Book, there's a Windows option for her that has the style and performance of a MacBook Pro.
But it's better in many ways, not least because of the super, amazingly high resolution touch screen. Remove the keyboard and equip it with the Surface Pen (a great stocking filler!) so not only does it replace a MacBook Pro, it also replaces an iPad Pro.
Check out the details for the Surface Book 2 here.
iRobot Braava Jet 240 Mopping Robot – $479
The iRobot Braava Jet 240 might be something she'd like very much, but you must talk about it with care. Men should not suggest that floor mopping is a woman's responsibility. So think carefully what you're going to say.
As for the device itself, it can sweep and mop hard floors, doing up to twenty square metres in wet mode. It's compact, and it works out its own way around the floor to give a complete clean.