What's the future of ordering? It might be your voice, as Coles supermarket experiments with a concept new to Australia where you can say what you want and have it be ordered… just like that.
Online shopping is great, what with groceries able to be purchased without having to wander from aisle to aisle, not being tempted by the lolly section or being forced to thumb through the articles, but there's probably a better way.
Coles thinks it might be onto something with a concept it's testing called "Hiku".
Not the same as the Japanese poem that is a "haiku", the Coles Hiku is a small WiFi-enabled smart device that attaches to your fridge using a rear magnet, and can listen to your words and add products to an online shopping list, allowing you to say "milk" and have that added to your online order.
Conversely, Hiku is also a barcode reader, and can scan products you're keen to buy, such as those that might be on the way out or empty.
Using WiFi, Hiku will add the product to your online shopping list, where the account holder — generally the people with the money — will say yes to the order and get the products on the way out.
The good news is that doesn't mean the little ones can just say the name of lots of chocolate and lollies and have them turn up, because you have to approve of the list before the order is placed, and you can just simply cull the list before that happens, making sure what you order is what you wanted in the first place.
"At Coles, we love to involve our customers in our innovations and developments," said Mark Cripsey, General Manager of Coles Online. "We'll be working closely with our trial shoppers to develop an experience that will make shopping simpler and quicker for families across Australia."
Speaking to the Coles team about the Hiku, there is currently no release date for the Hiku, as it's a future concept that Coles could learn from, and either see release of or integration into other devices.
That said, it's a similar concept to Amazon's Dash which allows you to scan in a product or say what you want, ordering it from the Amazon system. Australia doesn't have anything quite like that, outside of pen and paper and the memory to go shopping.
We can see families getting behind it, though, not just because it's a cute way to make online shopping a little more tactile, but also because it could give people who regularly rely on grocery deliveries a way of ordering simply by saying what they want, and not having to have a computer around.
An older relative, for instance, could in theory order what they want using the Hiku and have it approved by someone with a phone or tablet, say a friend or loved one, paying for the order online and having the products delivered to the person in question.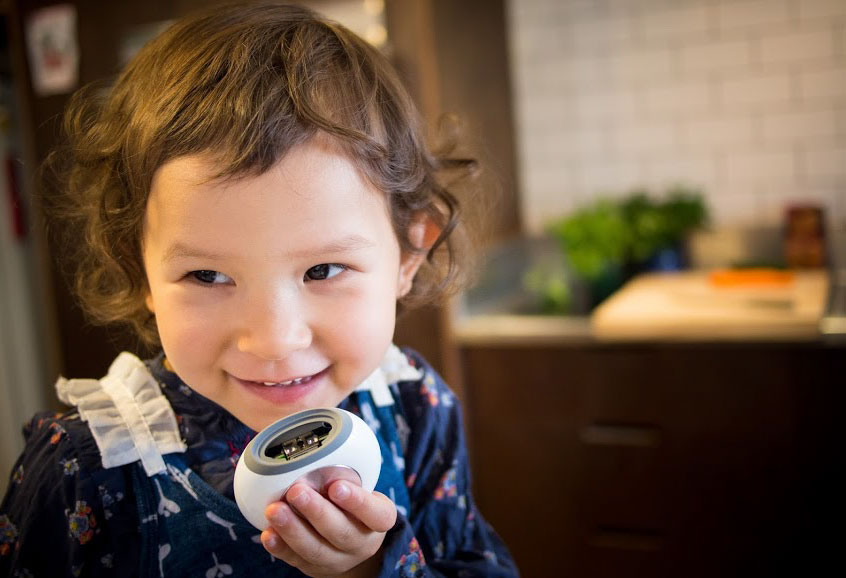 It's a neat concept, and given online supermarket ordering and delivery is a fairly normal thing in Australia, we can see this having legs.
Right now, a representative for Coles told GadgetGuy that the Hiku was a future concept and they were "seeing what works, what doesn't work" and that they were keen to get the idea tested by people.
At this time, around 50 Coles Online users are playing with the concept, discovering how it can be used and how it could be improved, with the whole experiment set to last around two months.
Does this mean you'll see the Hiku in store in two months?
Probably not, with the spokesperson telling GadgetGuy that "first and foremost, this is about working out if what our consumers want."
But if Coles customers want voice-enabled online ordering, they may soon have it, just wait a few more months, because this needs to be tested and tested, so the device knows exactly what milk you want, and what style of bananas you're looking for.
Meanwhile, we'll be looking to have a play with the gadget shortly, so ahead of its release or even a possible integration with a Coles app, we should have some thoughts soon.