Kitchen appliance maker DeLonghi has released a stylish new range of appliances in the DeLonghi Avvolta Breakfast Collection. There are two types of toaster – two and four slice models – and two electric kettles, all available in three colours.
The toasters feature progressive browning, with electronic controls for reheat and defrost, and to cancel toasting.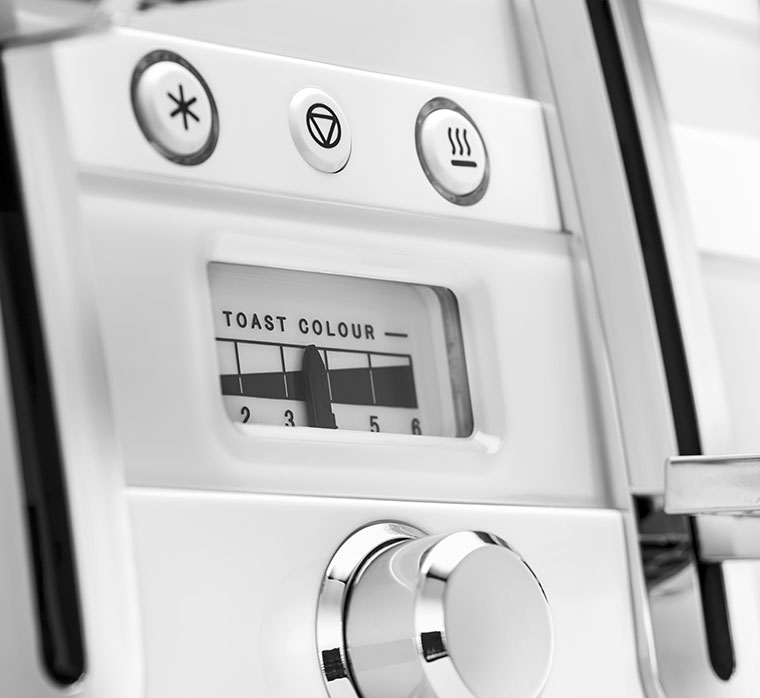 They all have that all-important Extra Lift function, raising the finished toast higher so you can get it out. That's especially good, in my not inconsiderable experience, for getting a crumpet out.
The four slice toaster looks to be a doubled-up two slicer in some respects. In particular, it has two sets of lifters and two separate crumb trays.
They're all finished in a high gloss plastic finish, with that patterned effect achieved by means of a transparent resin ring wrapped around the body.
As you can see from the pictures, white, red and black are available.
The stylistically similar DeLonghi Avvolta electric kettle comes in the same colours, but of course has its own features. The kettle is detachable from its base, which features cord management, and can swivel by 360 degrees. The heating element is made of stainless steel and is concealed. There's a water level indicator and a filter which can be removed for easy cleaning. The kettle switches off automatically when the water starts to boil, if the whole system overheats, or if the kettle is lifted from the base.
They are scheduled for launch by the end of September, so you ought to see them in your favourite retail outlets any day now.
Update (4 October 2016): Belatedly I now having pricing: Kettle $199, 2-slice toaster $199, 4-slice toaster $239