The Dell 65Wh USB-C power bank is capable of recharging and running most later USB-C devices that support USB-C Power Delivery 2.0 or 3.0 and BC1.2 (battery charge) specifications.
Dell contacted us to add it to our USB-C power bank article and of course we will. But you do not equate Dell with power banks, so we decided to take a closer look.
It turns out that Dell is quite strong in PC accessories – DLP and Laser projectors, external storage, keyboards/mice, backpacks, monitors, docks and much more. There is interesting stuff there. You just do not often see it at a retail store.
But I digress – this is a review of the Dell 65Wh USB-C power bank model PC7108LC (website here)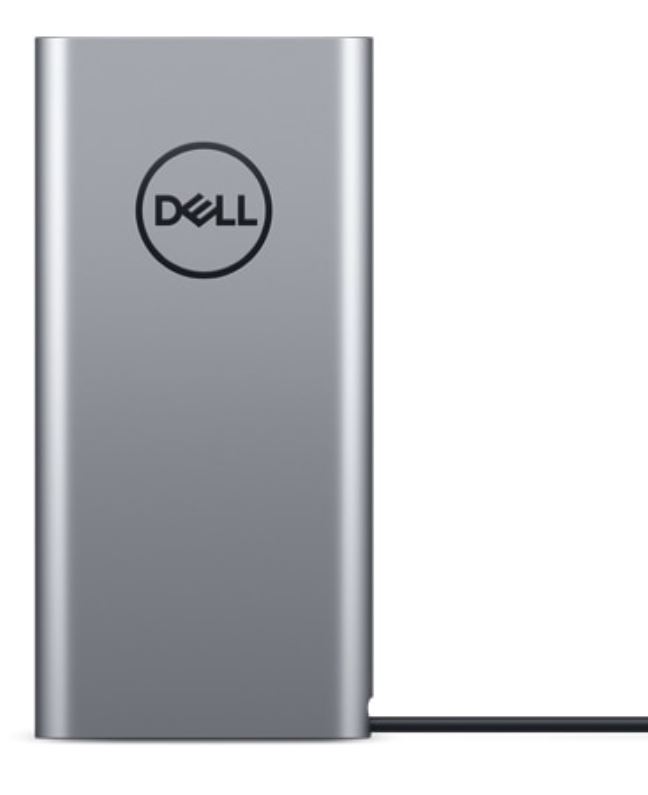 Now before we get into this, the price is $223 which is a smidgen (Irish equivalent of a jug) above the competition. So, what makes it special?
Input-wise it uses USB-C to charge (as do the competition). You will need a hefty USB-C wall charger (45W or more) to fill it with juice. We recommend either the Belkin 45W charger or the Cygnett 60W charger. But wait a moment, you should have a USB-C laptop charger as well. That supports USB-C power delivery, so you can use that too.
It accepts 5/9/12/15/20 volt charging at 3/3/3/4.5A – that means you can safely use a 90W charger.
Charging time
In theory, a 60Wcharger should take just over an hour. Charging always loses energy so count on this filling in under three hours. Similarly, a 45W should charge in about two hours – allow closer to five. We did not test it with higher capacity chargers– yes it will shorten charge time.
Outputs
For output, it has a single USB-A 5V/2A (10W) port. Use this for a smartphone or tablet.
It also has a USB-C port on a fixed cable that will deliver up to 65W (5V/3A, 9V/3A, 15V/3A, 20V/3.25A). Our tests show it is capable of that although battery drain rate increases steeply over about 45W.
But there is one significant difference.The power bank can deliver up to 90W pass-through power when plugged into a 90W (Dell or another brand) power adaptor.
Next, we went looking for mAh capacity – how much juice it can deliver.
It is not mentioned anywhere, so we had to calculate it. Dell states it will provide up to 16 hours extra time on an 8thgeneration Intel Dell XPS9370 so we could work backwards.
Our guesstimate is that it is approx. 20,000mAh (20 Amps for an hour). There is a button which has five white LED indicators to show percentage battery status.
But wait there is more – if you have a compatible product.
The USB-A port acts for both data and charging meaning you can plug in a USB flash drive, external drive or even a smartphone with OTG capability and access it from a laptop. That is interesting.
It also has a new SOH (state of health) indicator that shows the battery's current capacity in comparison to when it was new. That helps in knowing when to replace it.
Size
161 x 78 x 21.5mm x 480g.
GadgetGuy's take: Dell 65Wh USB-C power bank
You can both charge the power bank and the device at the same time. The circuity cuts power to the bank in this mode when its full and passes through charging – a big plus.
We do not often comment on price, but at $223 the Dell 65Wh USB-C power bank is not competitive with other 20,000-27,000mAh USB-C power banks ranging from $129-179.
But, these do not have USB-A data/charge and SOH. So if you do not need that then why pay for it? I did notice a $50 discount on the Dell US site so shop around online.
For what it is – the Dell 65Wh USB-C power bank for Dell and other laptop brands – it is more than fit for purpose. In fact it may just lead the pack.

Love the idea of data and charge on teh USB-A port
SOH (state of health) indicator is great
A tad expensive but that may change