Most laptops that pass through GadgetGuy's office at the moment tend to offer a minimalist computing experience, with a smallish screen, smallish drive, and a sleek streamlined look. Not everyone is after the little laptop lifestyle, and Dell thinks it has an answer, with a 15 inch aluminium machine sporting a 1080p screen, 1 terabyte, and optical drive.
Features
Dell's latest foray in the 15 inch notebook space comes in the form of the 2012 model XPS 15, continuing its long running XPS range of notebook computers.
Encased in an aluminium body with silicone and magnesium sections, the XPS 15 has been designed to exude a fairly professional look that also looks as metallic as some of the competing laptops we normally see.
While the profile is pretty slim at 23.2mm thin, Dell has made sure to include a hardware list that allows it to compete, including a third-generation Intel Core i7 processor with Ivy Bridge technology running at 2.1GHz, 8GB RAM, 1TB conventional hard drive (no solid state here!), and an Nvidia GeForce GT640M graphics card with 2GB memory.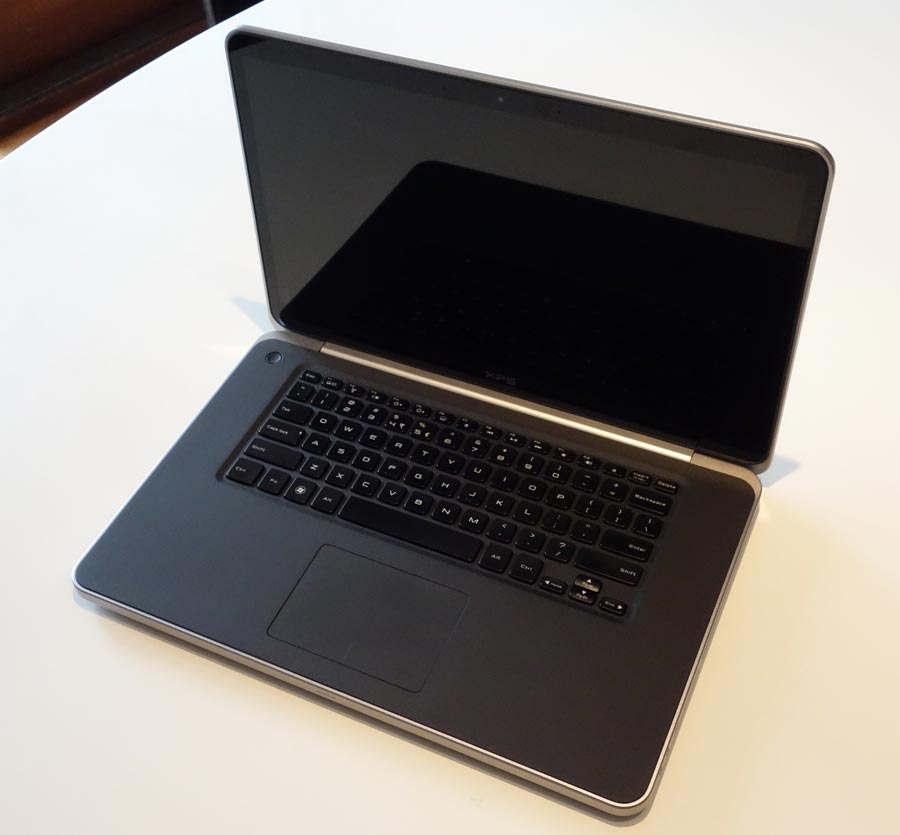 With this level of technology inside, the XPS 15 is no Ultrabook, and shouldn't be a slouch in the processing department, potentially appealing to the multimedia and gaming types.
Good thing then that the screen is a reasonably big 15.6 inch widescreen display, adopting a nice full HD 1080p resolution of 1920×1080, an area a lot of other 15 inch laptops let us down in.
Ports are reasonably well supplied in the XPS 15, with one HDMI, one mini-DisplayPort, one Gigabit Ethernet port, three high-speed USB 3.0 ports, one 3.5mm headphone jack, and one 3.5mm headset jack for use with microphone and headphone combo headsets.
There's also a Blu-ray drive wth DVD burning facilities, which should make those of you still keen on burning discs happy. And if optical media is dead to you, there's an SD card slot waiting for you.
A 1.3 megapixel webcam sits just above the 15.6 inch display, useful for video conferencing and any self-portraits you plan on taking, with two small 2W speakers built into the laptop.
Dell has supplied an island-style keyboard with backlit keys and a 4.7 inch glass-button trackpad for use here. Windows 7 Home 64-bit is provided out of the box for your operating system.