If there's one thing a DJ learns quickly, it's that decks cost money. Whether you're talking about vinyl, compact disc, mp3, or digital vinyl linked to a computer, trying your hand at the art of mixing music isn't cheap.
And then there's Algoriddim Djay, a new app for the iPad that turns your tablet into a pair of digital record players with a mixer in the middle, effectively giving you a DJ setup for a fraction of the cost.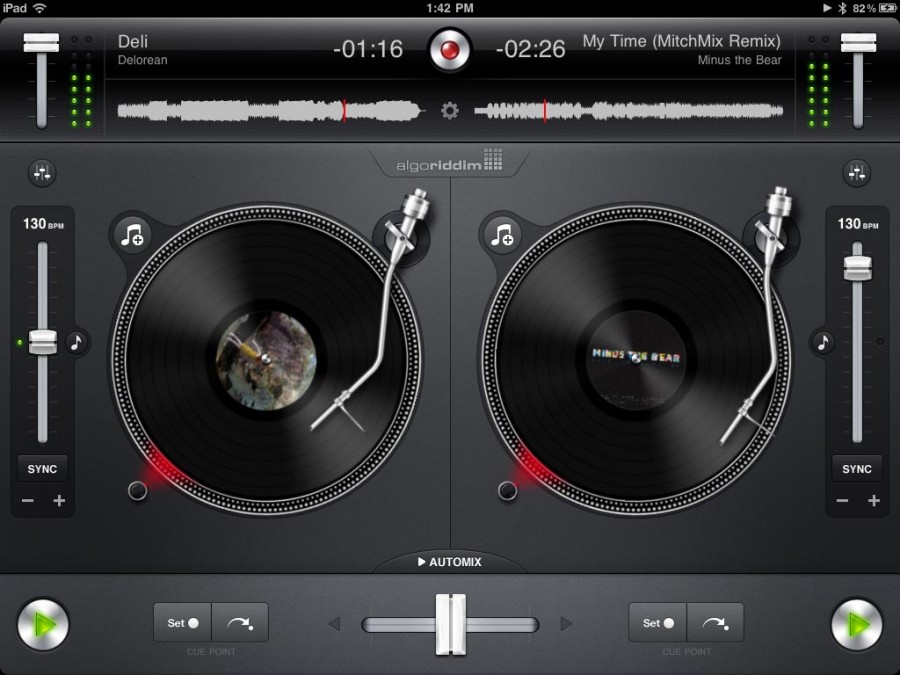 Recently awarded an Apple Design Award for 2011 at the Worldwide Developer Conference, Djay grabs music from the collection found on your iPad, works out how many beats per minute (BPM) it is, and allows you to loop sections or play a track in its entirety all the while you're matching another track to its timing.
The experience is different from that of a traditional record player, but Djay does a good imitation, even going so far as to show you the waveform of the track you're listening to and where you are in the song. It can even record your work, allowing you to share your mixing talents with friends.
Real DJs – you know who you are – might scoff at the idea that the iPad can do what decks made by Stanton, Technics, Denon, or Numark can do, but Djay actually makes digital vinyl very portable. While the tiny decks on offer here won't give you anywhere near as much control as a real record or wheel, you can still manage a fair amount with the provided waveform display.
At $20.99 it's not a cheap app, but given what it does, we're not terribly surprised. Music apps tend to cost at least $12 and the design and performance of Djay makes this app worth the cash for anyone remotely curious about mixing music.
For everyone else, Djay is a very cool toy that will show off your iPad in a way no other app can.