The DriveSense dash cam range can help show who was in the wrong. Dashcam evidence is now an integral part of court evidence (with certain caveats) for legal and insurance claims.
DriveSense by Andatech (makers of drug and alcohol testers) has two models – the DriveSense Ranger ($181 from Appliances Online) and the Ranger Duo (front and rear dashcams $279 from Appliances Online) – website here.
This is a first look article, so we will start with features we believe are important – both DriveSense models meets or exceeds these.
1080p@30fps – tick
Optical glass lens with a wide 150° FOV – tick
Large pixel low-light sensor (like the Sony Exmor R STARVIS) – tick
HDR or Wide Dynamic Range (to fill in details in the shadows or bright areas) – tick
A full GPS tracking with the ability to map overlay it (time/speed/location) – otherwise it is inadmissible in court or insurance – tick
Lots of micro-SD space (32GB is fine, and 64GB+ is good) – tick
An inbuilt screen for camera view – tick
And a decent three-or-even four-axis gravity sensor that can show the direction of the impact as well as the car's direction at that time – tick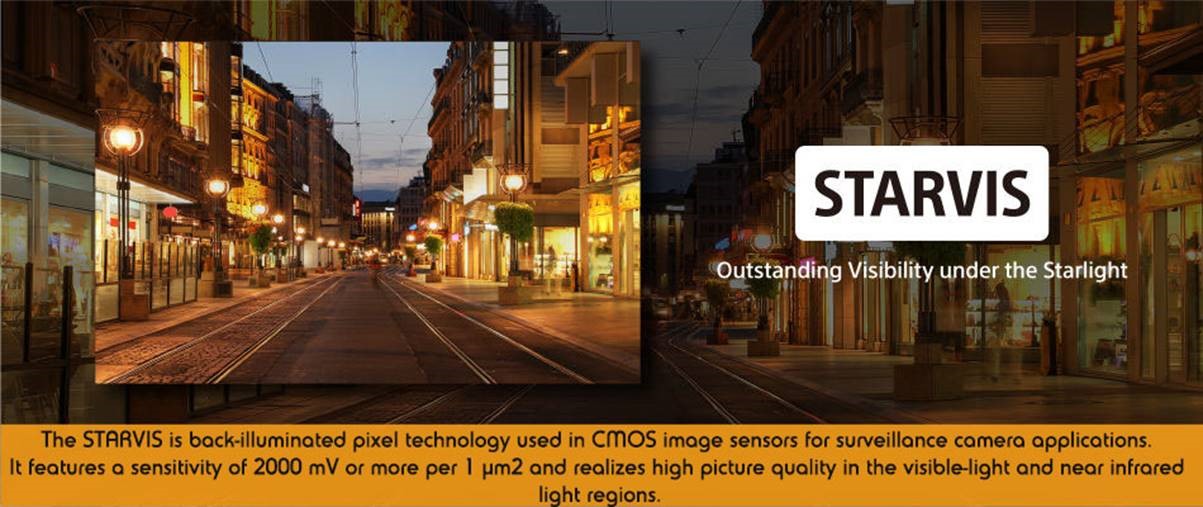 Optionally (and not vital to dash cam use)
2K or 4K sensors if they are STARVIS capable
Driver Assistance (ADAS) like a digital speedo display
DriveSense Ranger and Ranger Duo
Sensor/Lens
The Ranger uses a 2.19MP Sony IMX323 sensor with extra-large 2.8um pixels for good low light performance, high IR sensitivity and wide dynamic range. It has an f/2.0, 150° wide-angle (up to 5-lanes of traffic), tempered glass lens for 1080p@30fps recording.
IR is invisible to the eye, but this makes it possible to obtain clear images that can sufficiently discriminate subjects even under moonlit conditions.
The Ranger Duo uses a SONY IMX307 STARVIS 1080p@30fps, Wide Dynamic sensor and an f/1.6, 6P glass lens. STARVIS is a Sony trademark for 2.9um pixel, super low light, and backside illuminated CMOS for higher quality images in visible and IR ranges.
The rear is a 1.3MP H65 rear sensor 720p@30fps usually used in 'spy' cameras (as a far smaller area needs to be covered). The H65 is interesting – it has huge 3.75um pixels and f/1.6 for low light. This is a good match.
GPS – both
GPS is the caveat to using this as evidence. It provides unalterable time/date/speed/location stamped video. This is a natty littl magnetic clip on unit.
Screen
The screen ensures correct road angle setup – it is not a touch screen and does not provide any driver assistance aids.
Ranger: 1.5-inch 240 x 240 colour screen
Ranger Duo: 2-inch 24 x 320 colour screen
Storage
Video is 1/3/5/10 minute MPEG H.264 clips, or you can set it to loop recording (fills the SD card and starts over).
Ranger: Class 10 microSD to 32GB
Ranger Duo: microSD to 64GB
Battery
The use of a supercapacitor is becoming more common as they handle heat inside cars rated for 60° compared to 45° for Lithium. The downside is that they only provide current for a few seconds between charges.
Ranger: 250mAh Lithium battery for up to 30 minutes of standalone use
Ranger Duo: Super Capacitor, 5F, 2.7V x2 rated for millions of discharge cycles which is better for stop/start driving.
Other
Both come with a 12V utility plug with dual 5V/1A (camera) and spare 5V/2A USB-A outlets.
Editing
You can edit H.264 MPEG video can on PC or Mac. DriveSense has a GPS video player that also displays GPS metadata and Google Maps.
GadgetGuy's take – DriveSense Ranger and Ranger Duo have all that you need at good value
We test, so you don't have to. While dash cams start from $50 the better ones will be over $200 – if not more.
My pick is the Ranger Duo (even if you don't use the rear camera) for its superior STARVIS sensor and supercapacitor (means you don't have to wire this unit into the car's power harness for it to wake at a g-shock).
While these are easy to mount, please consider professional installation – there is nothing worse than cables lying around and draping from the windscreen.
This is not a formal review. Based on our criteria, Ranger gets 4.2 and the Ranger Duo 4.6-out-of-five. The Uniden iGO Cam 80 also scores 4.2.
PS: You can read a full review here.