LG and Sony may be all about showing a world dominated by the awesome picture quality of 4K, but without any real content out there in the new size, you may not be swayed, and Full HD may be as "full" as it gets right now. With that in mind, Epson is releasing several 1080p projectors, and staying silent on UHD.
Designed for the modern home theatre, three new Epson projectors will deliver the 3LCD technology for better contrast and detail, multiple colour modes, and a split screen mode for watching both TV and using the web on your projector-connected computer, possibly useful for those big screen Q&A nights.
All the models will include support for three-dimensional flicks, converting any 2D movie into 3D on the fly, and using rechargeable RF 3D glasses with batteries capable of lasting up to 40 hours, or with a three minute quick charge you can get three hours.
WirelessHD is also possible, though for an extra cost in models with the "W" on the end of the model number, adding an external transmitter that streams devices – like your TV, Xbox 360, PlayStation 3, computer, and anything else with HDMI – to your projector without the cables.
"Epson's unique set of value-add features ensure that home theatre enthusiasts are not only getting best-in-market performance, but also outstanding value for money with these new models," said Bruce Bealby, Epson Australia's Business Unit Manager for Visual Imaging.
The projectors start with the TW6100 and TW6100W which offer 2300 lumens, delivering a 40,000:1 contrast ratio for $2499 and $2799 respectively, with 750 hour lamp life and a three year warranty.
In the middle of the range is the TW8100, offering a touch more brightness at 2400 lumens, but shifting the contrast ratio to 320,000:1 for $3599 with the three year warranty for the projector with one year for the lamp.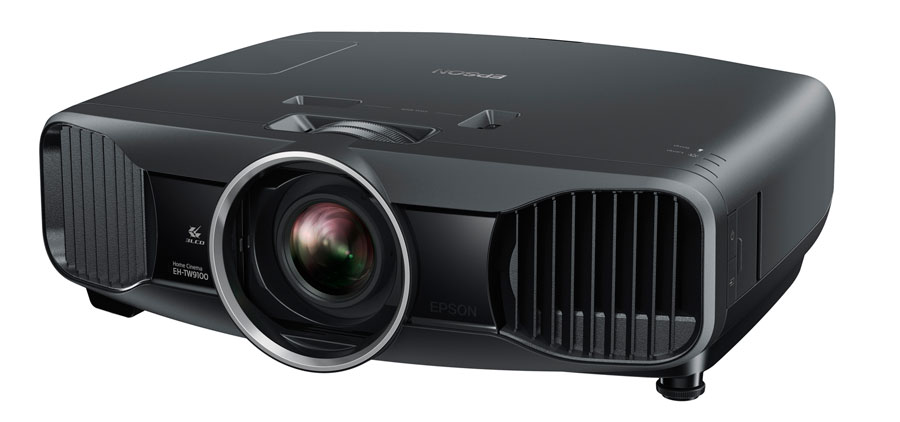 At the end of the range, you'll find the TW9100 ($3899) and TW9100W ($3999), with both the 2400 lumens and 320,000:1 ratio, but adding in THX certification, colour isolation, and two anamorphic lens modes aimed at showing movies the way the filmmaker intended.
Even though the new 4K resolution is on the horizon as Sony and Barco begin to support it in its projectors, the models announced this week are all based around the 1080p Full HD resolution, with Epson giving us no comment as to when it plans to unveil its first Ultra HD projector.