You might not want to admit it, but the printer isn't dead yet, and chances are when you do want to print, you're either out of ink or just about to. But with a new range from Epson, that's very unlikely to happen.
And that's because this range includes a rather interesting take on the ink cartridge, relying on a special formulation of ink in a specially designed cartridge that more resembles a bottle, which in turn works with some rather nifty technology inside the printer to maximise ink output.
As a result of this combination of technologies, Epson has managed to make this line of printers — called the "EcoTank" models — print up to 4000 pages in black and up to 6500 pages in colour, all before the ink runs out.
That translates roughly into two years of printing, Epson says, though in speaking to the company, we were told that because ink doesn't necessarily have a use by date, you could theoretically get more than the two years out of that, because this ink use translates into paper rather than time.
The use of bottles also means you only have to top up the tanks when you do eventually run out, and with the ink able to last a good two years, means that a last minute print won't have you scrambling to the office supply store for a spare cartridge, as is the case with current printers.
Four variants of the printer will be made, and while these will all support WiFi with directing printing form both Android and iOS, as well as supporting multi-function technology for photocopying, scanning, and printing, you'll find LCD screens on the top-end units, as well as support for more ink and more printing.
How much more ink?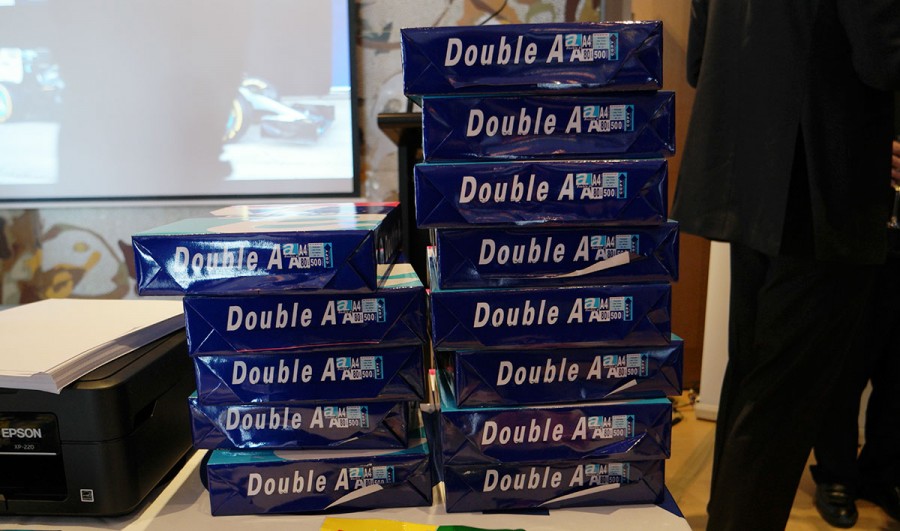 Well, with the Epson ET-2500 and ET-2550 — the beginning models in the EcoTank range — you'll find the 4000 black and 6500 colour page amounts for the ink bottles supplied in the box, but if you go a little larger and are happy to spend a little more, the top-end ET-4550 bundles in bottles supplying up to 11,000 pages in black and 8,500 pages in colour.
We have one word for this: wow.
Actually, we have two: yikes, followed shortly by wow.
"EcoTank printers and printing are all about convenience and practicality," said Bruce Bealby, General Manager for Sales and Marketing in the Consumer Division at Epson in Australia.
"The technology is proven and has been highly successful in other markets and now its Australia's turn. These EcoTank models are ideal for all your day to day printing needs such as recipes, homework, e-mails and photos and with two years' worth of ink included, users know exactly where they stand from a cost point of view."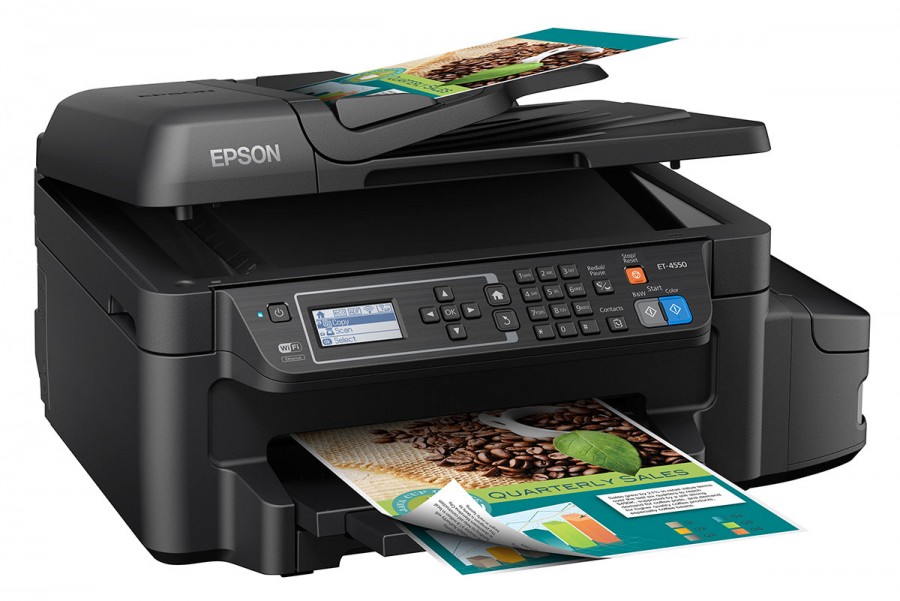 It does need to be noted that Epson's long-term ink technology is a little expensive, especially in comparison to the $50-100 printers you still find at office supply stores, with the EcoTank series starting at $499 for the ET-2500, and costing all the way up to $699 for the 11,000 page-capable ET-4550.
That being said, the ink supply is very different from the starter cartridges most printers arrive with, because while these normally only provide a good 50 percent of what an actual cartridge offers, Epson's take on this is to provide more than this, packaging what is equivalent to quite a few boxes of ink in the printer box.
Again, it's not the cheapest printer out there, but given that it means you won't have to scramble for a tank when you need one next, this is close to game-changing, not necessarily from a technological angle, but at the very least from a consumer convenience one.
For now, you'll find Epson's EcoTank range at JB HiFi, Bing Lee, and The Good Guys stores across Australia, with the products starting from $499, and replacement inks if you need them starting from $16.99, and yes, those replacement ink will offer the same two year life, also.