Epson recently received major recognition for four of its products at the latest prestigious iF Design Awards, including awards for the company's various printing and projector devices.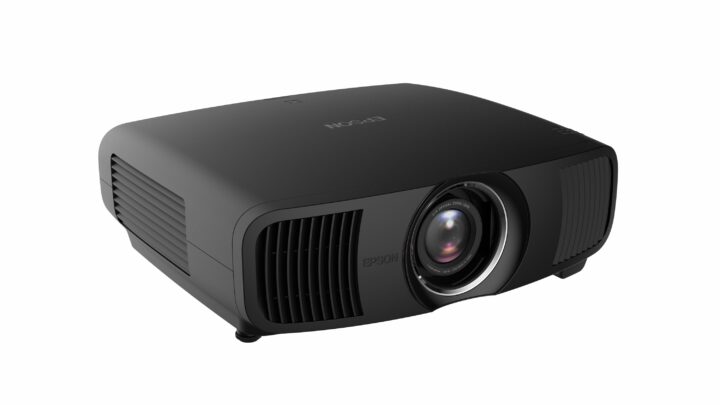 Awarded for meeting a range of criteria – such as usability, sustainability, and aesthetics – a projector, wireless presentation dongle, spectrophotometer, and a printer received recognition. Since 1953, the iF Design Award, originating from Germany, highlights innovative design across industrial products. In 2022 alone, the jury consisted of 132 design experts who examined 11,000 entries from 57 countries and regions around the world.
One of Epson's award winners was the EH-LS12000B home projector. A 4K projector capable of beaming an image of up to 300 inches, it uses a new laser light source designed to create a home cinema experience even in well-lit rooms.
Next up is the ELPWP10, a wireless presentation device designed for easily sharing multiple screens at the same time. By connecting a transmitter to your PC and clicking on an icon, you can share up to four PC displays simultaneously on one large screen, such as a projector or TV. It's suited for hosting collaborative meetings so you can view each others' devices with ease.
Another iF Design Award recipient from Epson is the SD-10 spectrophotometer. At its core, a spectrophotometer measures light and quantifies a substance's light absorbancy. Small in size, the SD-10 digitises colours, which is usually a time-consuming practice in manual printing.
Finally, the fourth Epson device recognised was the Monna Lisa ML-64000 digital textile printer. It can print directly on fabrics up to 3.6 metres in width, suitable for printing on clothing. As mentioned on the iF Design Award website, the Monna Lisa will help reduce environmental impacts by shifting the industry from analog to digital printing.
Of the 2022 iF Design Award recipients from Epson, I'm most impressed by the ELPWP10 wireless presentation device. For those back in the office, it's a clever idea for team meetings and seems like a great way to work on shared projects together.