Using the term exciting and routers in the one sentence – be serious. But, 2018 was the year of mesh and frankly the year of meeh – below average performance that is!
The year started with the declaration that, "I can't live without my router" (no it is not spelt incorrectly although the yanks do pronounce it rooter). It was the beginning of the Wi-Fi connected smart home.
You see it was the year of IoT and suddenly everything from washing machines to coffee makers needed internet access via Wi-Fi. The average home grew from <10 devices to >20.
The undisputed king of modem/routers was and still is big, fast, V8, AC5300 routers.
D-Link led the pack with its AC-5300 devices. In the red corner is the $699.95, DIR-895L router and in the blue corner as the $749.95, DSL-5300 modem/router.

Why king? Because these are bulletproof, work 24/7, and tri-band AC5300 (2.4GHz x 1000Mpbs and 2 x5GHz 2167Mbps) covers all but the largest sprawling Australian homes. There is no substitute for raw horsepower when you start connecting smart home devices.
When you run out of coverage, you can use a pair of Ethernet-over-Power ASV2 2000Mbps Gigabit Powerline adaptors ($179.95) to run a range extender or two, or three … In other words, another router acting as an access point with single sign-on and seamless roaming – all things promised by, but not yet delivered by mesh.
But generation one mesh came along and frankly it did not live up to its promises.
We had disaster after disaster as we learned about faux mesh, real mesh and the issues relating to mesh.
GadgetGuy's site has only one generation one mesh review because we felt these dual-band routers did not live up to the marketing hype – we so hate bovine-excrement!
Netgear – a good comms maker had Orbi. It choked offering sub 100Mbps speeds when it was supposed to be 20+ times that.
We tested Google's Wi-Fi AC1200 Mesh router – to be fair it does work in the right place – a small apartment.

We tested D-Link's 'cute' Covr and nearly did not review it. But, it did meet its marketing claims – truth in advertising is so important to us.
We were so disappointed with dual-bandmesh we wrote a Mesh Wi-Fi Tutorial that helps prevent readers much angst.
Enter phase two – tri-bandmesh routers.
We have yet to test these but have offerings from D-Link, NETGEAR Orbi and a new player Synology.
The thing about Mesh is that each child node needs to have a good signal from the mother node. That typically means within 10 metres line-of-sight to retransmit that signal. Because all traffic goes back to the node via a dedicated 5Ghz band that can become congested and slow too.
The Mesh Wi-Fi tutorial offers other more practical solutions to mesh.
And the future?
In the next few months D-Link, NETGEAR, ASUS and more will release Wi-Fi AX – the next generation and backwards compatible with previous Wi-Fi standards (but not Wi-Fi AD)
Just as Wi-Fi AC had 1200, 1750, 1900, 2300, 3200 and 5300, Wi-Fi AX will start lower and increase to its maximum – its lowest is still faster than any Wi-Fi AC router.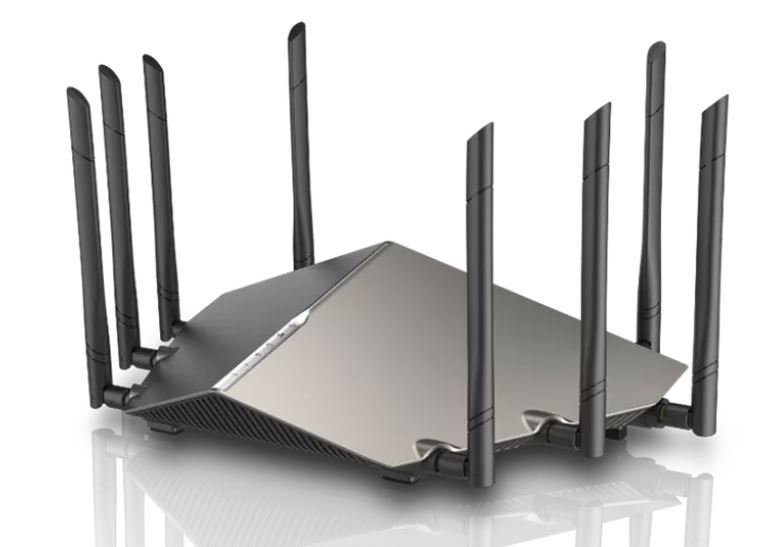 D-Link has announced a DIR-X6060 and DIR-X9000 at 6,000/11,000Mbps, ASUS an RT-AX88U and RT-AX95U at 6,000/11,000Mbps and NETGEAR AX8/AX12 at 6,000/6000Mbps.
Here speeds are dependent on the number of antennae, and processing speed of the CPU. Remember that these don't change the speed of your internet, just provide more headroom to install more devices over greater distances in the home.
I expect Mesh will still lag as it must provide two or more nodes (think 2x hardware costs) to do the same job as one big router. Instead, D-Link has added Whole of Home technology (software) to its larger routers to allow wireless access points to provide seamless roaming in previous blackspots.
Bottom line- Ethernet wiring and access points (followed by Powerline) is still the best way to distribute Wi-Fi.