Technology changes everything, from the toaster to the vacuum cleaner, and yes, to the humble fireplace, with Black and Stone showing us a new way to get some warmth into your life.
Aimed for the home owner after a portable fireplace – yes, you're reading that correctly – the VioFlame is a new fireplace that runs on ethanol and can be located virtually anywhere.
A few styles are available, and Black and Stone tells us that this unit can sit in a home or outside if need be, with the design able to be matched for different décor.
The larger of the units come in two colours – VFC4000RBG (black) or VFC4000RWG (white) – are the modern take on a transparent fireplace setting, carrying price tags of around $1249.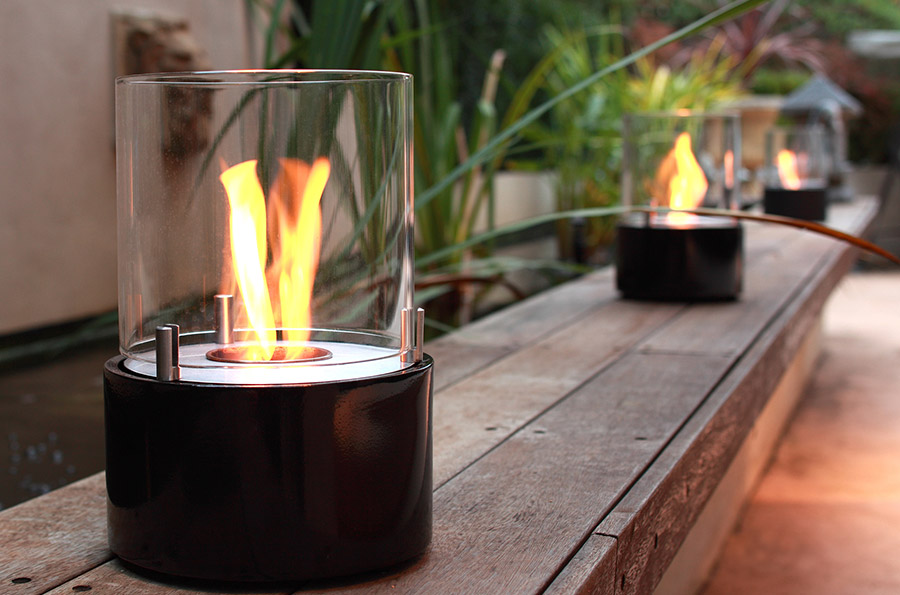 Another style is also available, called the "Ezy Flame Decorative Table Top Fire," which is price from $129 and is apparently an easily built model that throws the fire into, you guessed it, a table top.