Can't shake the kilos and want technology to help? FitBit has finally arrived in Australia, allowing you to skip the international shipping and buy the wireless and social health tracker locally.
Available from July 1, FitBit's tiny Ultra Wireless Activity and Sleep Tracker will hit stores for $119.95 RRP, affording its users the opportunity to use a tiny clip-on tracking device with OLED screen and wireless technology.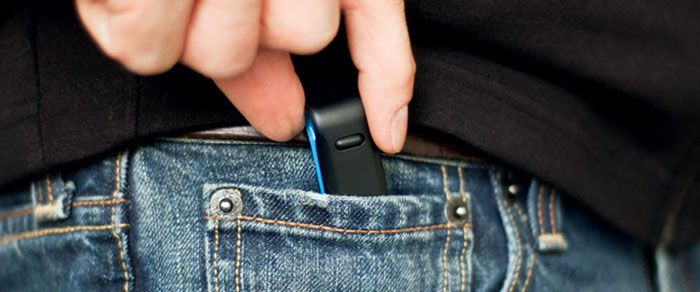 When worn, the FitBit Ultra Tracker monitors your movements and steps taken with an accelerometer and altimeter to track how many steps you're taking, how far you've walked, how many calories you've burned, and roughly how many flights of stairs you've taken in the course of a day.
The small bright blue OLED screen reports everything back to you, and the tracker will send the information back to the FitBit's base station (provided it's plugged into a powered computer), allowing it to automatically send your information to the FitBit online tracking system.
From there, you can feed in weight, foods you're eating, and connect the information to social networks if need be.
Sleep can also be tracked, with information such as how many time you wake up, how many hours you sleep for, and how long it takes for you to actually fall asleep, helping you to understand your sleep cycles better.
Tracking your state of physical fitness and exhaustion are one thing, but FitBit aims to bring it together with the FitBit Aria Smart Scales, a wireless scale that calculates body fat and body mass index (BMI), and then sends it directly to the FitBit online dashboard over your wireless network.
Available for $149.95 RRP, the FitBit Aria scale completes the current FitBit line-up, but also offers customers an extra competitor in the wireless scale market, with Withings sitting as top dog there at the moment.
Previously, both FitBit products were available in America, with Australians able to bring them in through international ordering and shipping, but with limited support for adding localised foods in the online dashboard.
While the products don't officially launch until July 1, the one thing that still appears missing from the dashboard is Australian food products, making it harder for Aussie users of the FitBit to really complete their eating and weight profile. We're hoping that this changes upon launch next week, but this remains to be seen.