Fitness gadgets come in all shapes and sizes these days, but traditionally the smart band is made for your wrist or arm. One company in Canada has been working on a variant of the fitness wearable made for women, and it's being shown at CES.
The garment in question is a bra, and for fitness tracking hardware company OMsignal, it's been a project that the company has apparently been working on gradually for the past four years.
While Australia has yet to see an OMsignal product, when the company first started, it tells GadgetGuy that its first product was a bra, but that its "resources were rather limited" as were its experience in apparel design.
So instead it turned to a fitness tracking box that cold be attached to a specialised shirt, which OM called the "smart shirt", designed to work with the box to track heart rate, breathing rate, steps, calorie count, and how much you're pushing yourself as you run.
It spent time refining this technology over the years, and then went back to its initial idea — the bra — taking the time to conduct some research about this garment, and finding that more than 70 percent of women don't pick the right size of bra, while also revealing that women will change the way they run based on how much support they're getting for their breasts.
As a result of this research and the experience gathered from OM's other product engineering, the company has come up with a bra that features stretchable and adjustable fabric straps to absorb pressure and reduce stress on the shoulders, padded and removable cups for the breasts to cut down on bounce, and sensors built directly into the fabric of the bra.
These sensors will talk to that OMbox made for previous "smart shirt", tracking your body and sending the information to an Apple iPhone or iPad after you've gone running, or even throughout if you run with the device.
Technically, that makes the OMbra a "smart bra", even if you need the OMbox to make it truly smart.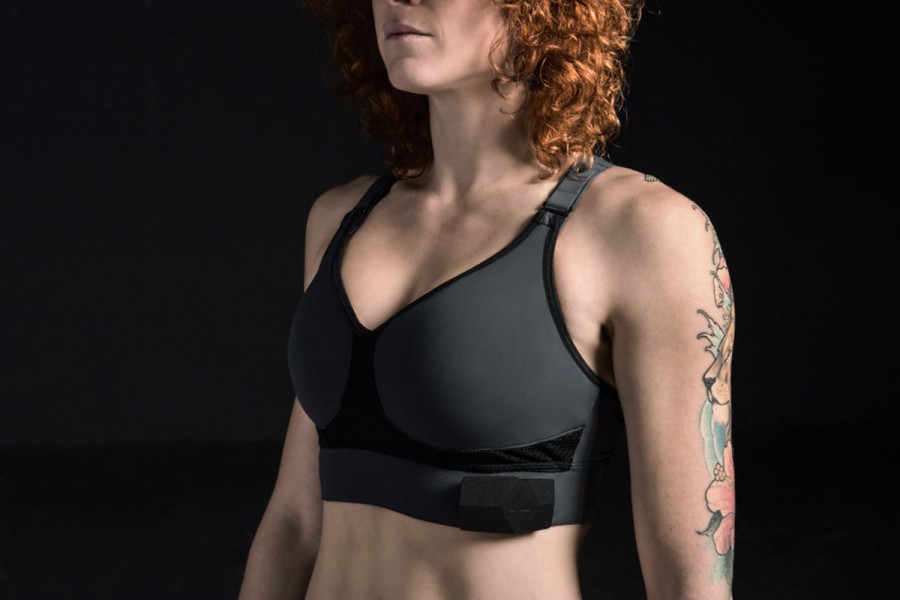 Once they're connected, however, the OMbra will also talk to a new platform OM has made to work with its tracking technology, which it calls "OMrun".
For OM, this is a big deal, using the metrics your body sends to its platform to tell you more information about yourself, such as how much oxygen you need as you run, the breathing rhythm your body takes, how your heart rate is working for you as you exercise, and even your state of tiredness.
This information will come together to provide you with as much information as it can to give you tips on how to walk, run, and work out to make a better you.
Pricing for the OMbra starts at $149 USD, delivering one OMbra, one OMbox, and the necessary charging cable, while additional bras will set you back $59 USD each.
A representative for OMsignal did tell GadgetGuy it didn't have any specific plans to bring its products to Australia in 2016 beyond its ecommerce initiatives", telling us that if you did want the better fitting bra and its smart box fitness tracking gadget, you'll probably want to wait until OMsignal opens up orders later this year, expected in the next few months.
UPDATE (January 7): We stand corrected. OM signal has pricing, and we've updated the story to reflect.