If you've been hankering for a new phone and are keen to check out the high-speed 4G networks on offer by two of the three major Australian mobile carriers, your choices are about to get a whole lot wider.
Fourth-generation mobile networks offer better speeds for grabbing the information you want on the go, with faster than ADSL2 speeds from the middle of the city in the palm of your hand.
In Australia, two such networks are available, with Telstra's 4G network available for both post-paid and pre-paid users, and the Optus 4G network becoming live for post-paid users across the country in September.
You'll still need a 4G phone, though, if you're to access the technology. We've checked some out in the past, including the HTC Velocity and One XL, but more are coming.
This week, Samsung added a new option to the 4G mobile range in Australia, announcing that a 4G variant of the popular Galaxy S3 would be hitting store shelves mid-September for Optus, with Telstra availability arriving in October.
But that's not all we've got coming our way, with expectations that we'll see at least four more 4G devices by the end of the year.
Here's who we think will be launching next.
Apple
Easily one of the most anticipated product launches of the year and certainly one of the more speculated products we've ever seen, the Apple iPhone 5 is rumoured to be a keg of cool tech.
While nothing is concrete yet – and won't be until Apple makes an announcement within a few weeks – the rumour mill is on full alert, blowing things out and telling us all the possibilities that everyone thinks the next iPhone will have.
At the moment, the iPhone 5 sounds like it should have a slightly longer 4 inch screen, a new smaller docking connector, Near-Field Communication (NFC) technology, Bluetooth 4.0 functionality, and a new design sporting a slimmer build and a combination of glass and metal in the chassis.
Fourth-generation mobile network support is also expected here too, as Apple would be mad not to include the next generation of mobile connection in a flagship phone designed to stick around for the next year.
Apple has already experimented with including LTE technology in the new iPad, released earlier this year. That said, the technology Apple used wasn't compatible with our own 4G networks and the iPad-maker was even taken to court over the use of the term "4G" by the Australian Competition and Consumer Commission.
LG
Quite a few handsets were shown by LG this year at Mobile World Congress in Spain, but as of September, we've only seen the Prada and other various mid-range and budget handsets make their way out to consumers.
In fact, LG's competitor to the Samsung Galaxy Note – the Optimus Vu – won't even likely see a release locally, with the company telling GadgetGuy that "at this point in time Optimus Vu has not been ranged by any of the local operators and will not be released for sale in Australia."
At IFA last week, however, LG announced the world's first quad-core 4G handset in the Optimus G. This smartphone looks to be LG's flagship, at least for the moment, and throws in a 4.7 inch IPS screen with the slightly unusual 15:9 aspect ratio, an impressive 318 pixels per inch, and 2GB RAM, 32GB storage, WiFi, DLNA, and NFC.
When LG announced the smartphone at IFA, representatives for the company said that "commercial release of Optimus G in Australia is currently under review."
Motorola
We haven't seen a proper high-end Motorola smartphone for almost a year, not since Moto launched the insanely thin new generation RAZR handset.
Motorola is having an event in New York City this week to announce a new product, and rumours are being thrown around that this could be a follow-up to the thin RAZR we first saw in 2011.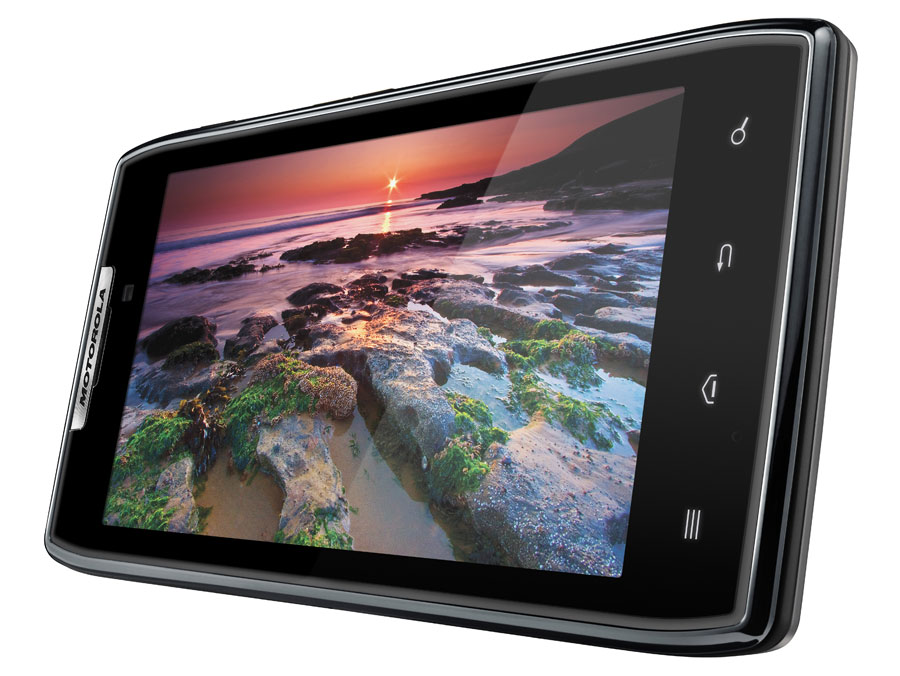 At the moment, the talk is around a high-definition 4.3 inch screen with an edge-to-edge screen, a feature we haven't yet seen in a smartphone.
High-speed 4G LTE networks are expected to be supported, though American 4G is different from Australian 4G, so this may or may not be the release we're all hoping for.
UPDATE (September 6): …and there we go, with Motorola announcing two handsets for Australia, both which may arrive with 4G.
Nokia
Once the biggest mobile maker in the world, times have changed for the Finnish phone firm, with strong competition provided on all sides by the other companies we're mentioning in this article.
Last year, Nokia decided to make the jump from its own Symbian efforts, shifting to the Microsoft Windows Phone platform and coming up with some seriously impressive products.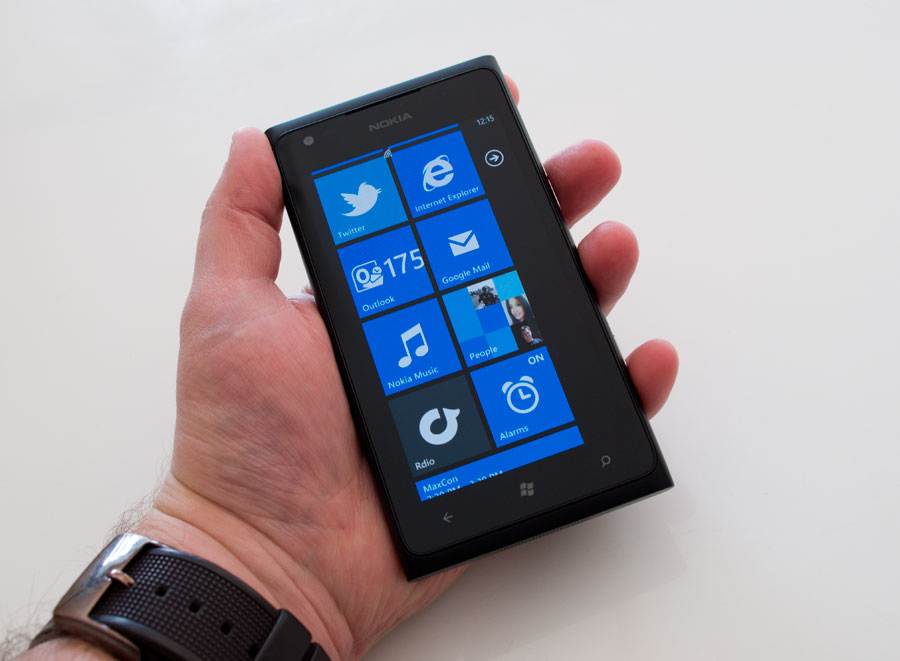 Microsoft kind of threw a spanner in the works when it announced earlier this year that no current Windows Phone would be upgradeable to its new Windows Phone 8 platform coming later in the year, pretty much stopping upgrade paths for all then-new Nokia phones dead in their tracks.
But with Windows 8 and Windows Phone 8 only a month away, the company can start to talk about its products again.
Like Motorola, Nokia has an event on September 5 with an expected 4G device to be announced.
The next Nokia Lumia handset will likely feature an updated look with that stylish polycarbonate body we became so fond of on the Lumia 800 and 900 phones, as well as a bigger screen, better camera, more storage, and support for the high-speed 4G LTE networks on offer by Telstra and Optus.
UPDATE (September 6): Nokia has announced followup products to the Lumia 800 and 900 handsets in the form of the 820 and 920, each running Windows Phone 8 and with 4G LTE.
Samsung
With the Galaxy S3 now launched in its 4G variety, Samsung doesn't really need to release any new fourth-generation handsets.
It doesn't need to, mind you, but we'll hopefully see the second Galaxy Note with 4G released locally in the next few months.
Announced at IFA in Germany, the Samsung Galaxy Note 2 throws in a quad-core 1.6GHz processor, 2GB memory, Android 4.1 Jelly Bean, and massive 3,100mAh battery into a phone featuring a huge 5.5 inch screen supporting the HD resolution of 1280×720.
While a 3G version of this handset is likely, a 4G model is expected, suggesting that Australia could see a release of the 4G Note, especially given that the original 3G Samsung Galaxy Note was well-received and fairly popular here.