The retro look is in, and Fujifilm looks to have the right idea, cutting its interchangeable lens cameras to a new size with the handheld XM-1.
Designed to capture the look of the old and yet the tech of the new, Fujifilm's latest model looks to grab the crowd that still wants to own a camera that looks like a camera they might have used years ago, but with modern bits and pieces.
As such, there's a 16.3 megapixel APS-C sensor – the same size sensor that sits in quite a few of the digital SLRs out there – and the same one used in the Fujifilm X-Pro1 and X-E1 cameras, with low light sensitivity up to ISO25600 for night-time shooting.
The processor inside is capable of half a second start-up time, with maximum spered of 5.6 frames per second, and the entire camera has been designed for one handed operation, allowing your right hand – the typical camera shutter pressing hand – to focus and fire.
A flash is also included in the body, which is something missing from quite a few of the other interchangeable cameras available today. And if the flash isn't strong enough, a clip-on flash is available as an accessory, with a hot-shoe also present.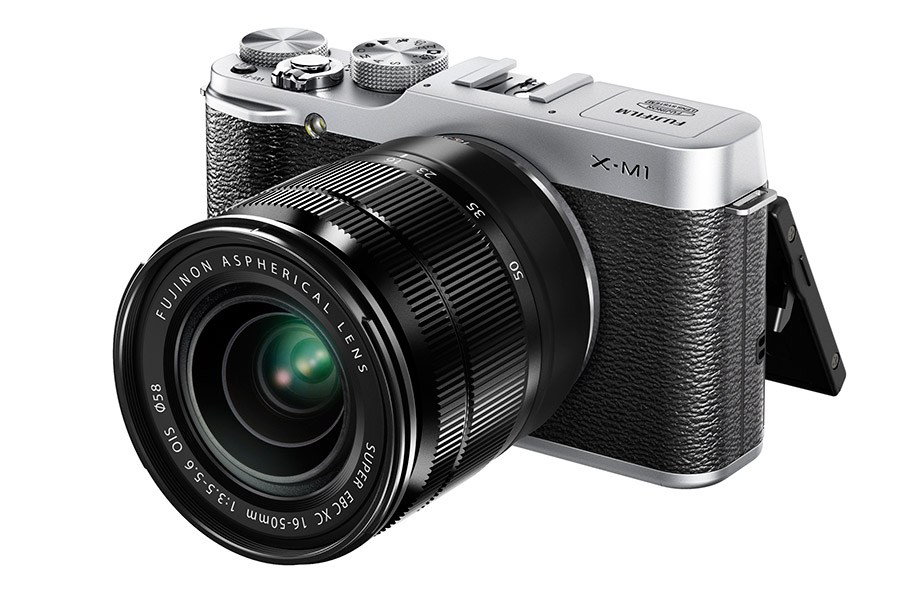 While the aesthetics are all about a vintage look, it's worth pointing out that the X-M1 lacks a physical viewfinder, going instead with a 3 inch tilting LCD, with multiple buttons offering control.
Wireless connectivity is also here for easy transferring, and while the lenses are part of Fujifilm's format, the X-M1 does come with a 16-50mm kit lens.
The X-M1 will be hitting stores from August in both black and silver for a recommended retail price of $1099, while an even more retrolicious model will come clad in brown later in the year.