It can be hard to separate closely related models from the same camera vendor. So where does the Fujifilm X-H1 camera is it Fujifilm's extensive lineup?
Features
I'm going to say: one down from the top of the X-series. (We have to leave aside Fujifilm's much more expensive GFX-series medium format digital cameras.) The top remains the Fujifilm X-T3, which we reviewed here. It sells for around $2,500. A couple of on-line retailers list the new Fujifilm X-H1 at $1,899 and $1,999.
So, in what way does it differ. Like the X-T3, the Fujifilm X-H1 uses a 24.3 megapixel APS-C-sized X-TRANS CMOS sensor. The "X-TRANS" indicates the unusual colour filter arrangement that Fujifilm uses. This arrangement eliminates the need for a low pass filter frequently uses with the Bayer filter, improving resolution. Read about it here: scroll down to "Faking Randomness".
The camera includes in-camera optical image stabilisation. This works in harmony with the OIS in many of Fujifilm's lenses, increasing the ability to hand-hold in low light conditions or with long lenses.
Fujifilm X-H1 dials
When I reviewed the X-T3 I was much taken with the number of dials on the top. I pointed out that meant that you could set everything, even before you switched on the camera. And you could see what the settings were, again without having to switch it on.
At first glance this camera cuts down on that stuff. But it's just about as good in reality. On top left there's a dial for ISO, with a shooting mode dial underneath it. It's with the latter you choose between burst (fast and slow), bracket, movie and single shot shooting. On the right side of the electronic viewfinder is a dial for shutter speed. Underneath that is another dial for choosing auto focus method. The switch between two types of auto focus and manual is on the front left. There's an aperture ring on the lens, along with a switch for manual or automatic. The ISO and shutter speed dials also have an "Auto" position. Leave everything on "Auto" and the camera is fully automatic. Click to different settings, and the camera becomes increasingly manual.
The only thing missing it's own dial is exposure compensation. That is done using the more common press button and multipurpose thumb dial (there's a duplicate dial on the front as well). But here's something interesting. On the top of the camera at the right is an LCD display, which Fujifilm calls a "Secondary LCD Monitor" or "Sub Monitor".
Always on
I read through much of Fujifilm's material, and as far as I could see they skim over this quite lightly. Whereas, I thought it was great. Oh, sure, lots of higher level cameras have a settings monitor in that position. It performs the same function on this camera. But it works even when the camera is switched off. There's no backlight when the camera is off, so the battery drain must be tiny. Obviously, Fujifilm is confident that this won't present a problem because, despite quite a bit of searching, I could find no way of switching it off. Indeed, the manual doesn't even mention that this is permanently on and doesn't describe what information it's given when it's switched off. Not that it's hard to see: it indicates which card slots are populated, how many estimated pictures are remaining, and the level of the battery. And sometimes it also shows the exposure compensation settings.
When the camera is on, this display is highly configurable as to the information it shows, although the chances are you'll just leave it at its very informative default.
With the backlight off – that's the default – this display works in reflective LCD mode. So it is highly visible even under direct sunlight.
The camera is chock-a-block with all the good stuff that one wants. The live electronic viewfinder lets you frame with 100% view of the scene. The rear monitor folds out to facilitate taking high and low shots but doesn't swing sideways.
Also on the top is a shoe for a flash or other accessory. There is no built-in flash, but a small slip-on one is provided with the camera. It's powered by the camera battery.
Card Fun
There are two memory card slots for SD cards. Both support (of course) SDXC cards for a theoretical maximum of up to two terabytes per card. And both support the UHS-II bus. That means that there's not going to be any speed bottlenecks.
I did manage to stumble across one card-related bug in the camera firmware. It's one I can't really hold against Fujifilm. You see, who could possibly thing of these circumstances as something worth testing?
As I was getting ready to write up the camera, I noticed on Fujifilm's web page for the camera that there was a new firmware update available. A biggish one, that would take the camera from 1.02 to 2.01.
There are various means for doing the update, using software on a computer or an app on a phone. But I opted to do it the old-fashioned way, via memory card. The instructions said to format a card and put the firmware update file (it's a 54MB download) on it. Rather than wiping the main card I was using for photos, I grabbed an old 1GB Kingston SD card from my odds-and-ends box, copied the firmware file to it, popped it in the camera and switched it on.
Whereupon the camera became completely unresponsive.
And that, of course, got me worried that I'd bricked the Fujifilm X-H1 somehow with an unsuccessful firmware update. I removed the card and switched the camera on and off several times. Still nothing.
Partitions
So I popped the battery out, waited a few seconds and put it back. And the camera worked. Phew!
I figured that I'd better format the card in camera, then put the firmware update back on it and try again. So I stuck the card in my computer's card readers and zapped the firmware update file. And then I put the card back in the camera and switched it on.
And the camera again became unresponsive. Weird.
I popped out the card and the battery, put the battery back in and the camera started up fine. I wondered if perhaps it didn't like standard SD cards. So I stuck in an old 512MB SD card, and the camera worked fine.
I could have just used that card for the update, but by this time I was intent on solving the problem of why the card was taking out the camera.
I decided to freshly format the 1GB Kingston card in case there was something wrong with it. And then I noticed that it only had a potential capacity of 277MB, not something close to a gigabyte. Windows Disk Management revealed that the card had a 277MB active partition, and 600MB+ unallocated. I deleted the active volume, created a new volume covering the whole card and formatted it. And then it happily went in the camera without causing problems.
So I'd suggest the next time Fujifilm is doing a firmware update, they make it handle card problems a little more elegantly.
After that, the updates proceeded uneventfully.
Photo transfers
The Fujifilm X-H1 includes both Wi-Fi and Bluetooth and with the Fujifilm app you can control the camera, GPS tag your photos and transfer them to your device.
The physical connections are Micro HDMI and USB.
The built-in USB port is bit of a surprise. It's a USB 3.0-style Micro-B USB port. That is one of those odd arrangements with a regular Micro-B USB socket fused with a smaller one to its side. I guess that helps it retain compatibility with regular Micro-B USB, albeit at lower speed. But I'd suggest if you really want speed, then why not just jump straight to USB Type-C? That's increasingly becoming the standard, and USB-C cables are more common than those weird double Micro-B ones.
Using this port and my own cable it took 5:44 to transfer 351 files amounting to 17.5 gigabytes to my computer. The card was an SDXC card with UHS-II bus, so it was pretty fast. The files were a mixture of JPEGs, large RAW files (around 50MB each for those) and three movie files. The largest of the latter was nearly 6.5GB. That made for a decent transfer speed of around 52MB/s.
Decent, but not exceptional. Using the same card in a Lexar card reader the transfer took 1:22 and the speed was better than 220MB/s.
Using the Fujifilm X-H1
I enjoyed using the Fujifilm X-H1. It was fast. Its focus was assured. The pictures it created were attractive. Fujifilm supplied just the one lens with the review camera: the 18-55mm, f2.8-f4 zoom. In 35mm equivalent terms, that works out to 27mm to 84mm. The controls were well laid out.
I mostly took outdoor shots, but at one point I was reviewing a small high-fidelity device for another publication and needed some photos. So I took them with the Fujifilm X-H3. A few days later my editor, unbidden, wrote to me. "I meant to say what nice shots they all were. You're turning into a gun photographer!" I had to confess that the camera made it easy.
If you're into video, the camera will shoot up to true 4K (4096 by 2160) at 24fps, and UltraHD (3840 by 2160) at up to 30fps. In both cases you can select up to 200Mbps bitrates for high quality.
As for stills, well let's see some shots.
Pictures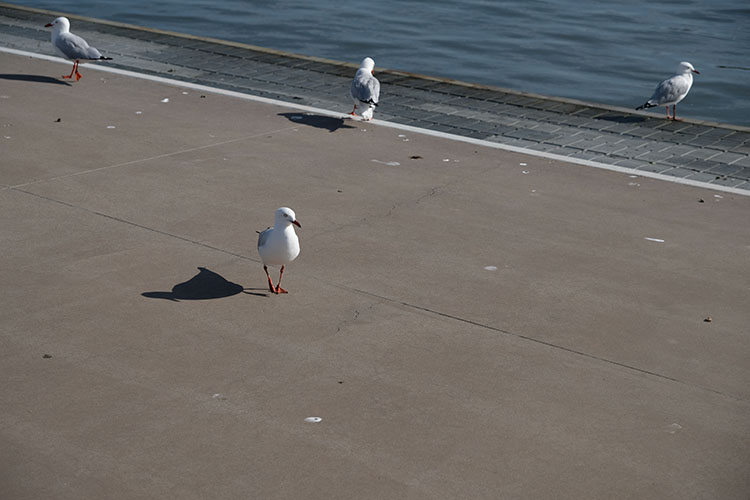 Conclusion
The Fujifilm X-H1 camera is a good mix of useful features able to deliver high quality images and video. I love the control paradigm.
Effective design for those who like to control their photography
Nifty always-on sub monitor
Should use USB-C for file transfer/charging