You keep getting told by people that they're going to lose weight, they just don't know how. Cool, so let's look at gift idea for the holiday 2014 season that can help them with that.
Zombies, Run!
Price: $5
Fitness can be one of those nasty subjects to approach with gift giving, so why not try it with a little bit of humour?
"Zombies, Run!" is a neat little app-game hybrid that asks you to run from zombies, taking advantage of your phone and how you often run with it, and immersing you in a story of undead, while help saving the rest of the human race when you've stopped.
Jawbone Up Move
Price: $69
A good starting point for people keen to get into fitness, the Up Move is both a fitness tracker and a watch, providing you the time if you wear it on your wrist, while watching what you do and telling your phone.
If someone needs to start losing weight — and you keep having to hear about it — this could be the kickstart they need.
Fitbit Charge
Price: $150
Perhaps the recipient of your gift wants more of a fashion item, and more of a clock on their wrist, and doesn't want to always have to check their phone to see what they're doing.
For that, Fitbit has the Charge, a wrist-bound activity tracker that not only tells you how you're doing without your phone, but will even tell you who's calling.
Plantronics Backbeat Fit
Price: $159
Exercising often means running with music, and now that every phone can play music, you'll probably be running with that. But wires often hurt the experience of running, and that's we're wireless earphones come in.
The Plantronics cordless Backbeat Fit make it possible to run without the wires, and are even durable for runners, surviving sweat when you're out there on the go.
Huawei TalkBand B1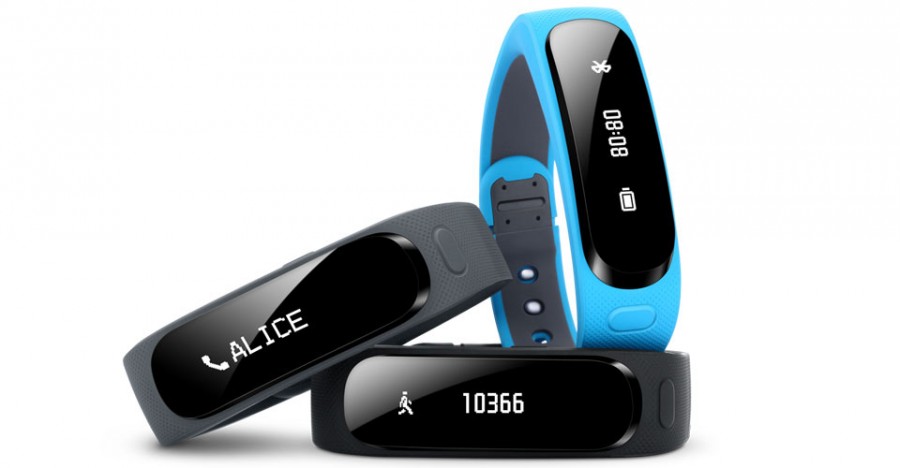 Price: $159
One of the more unusual concepts from the year, Huawei's TalkBand put together the Bluetooth hands-free and fitness gadget so you could have both with you at all times.
We like where this is going, and Huawei has even managed to nail things some of its other bigger competitors haven't.
Bose SoundSport
Price: $199
If the recipient of your gift doesn't mind the cords but prefers a big brand known for big sound to go running with, Bose has the answer in the form of the SoundSport, a colourful pair of in-earphones utilising Bose's TriPort bass technology for more emphasised sound, as well as a hydrophobic acoustic cloth for water and sweat resistance.
Adidas Smart Ball
Price: $299 USD
Easily one of the most unique fitness gadgets of the year, the Adidas Smart Ball is the evolution of the regular old soccer ball, you know, the one with no technology inside.
Adding technology to a ball is bound to be a little unusual, and as such, there are sensors inside the ball to work out how hard you kick it and what sort of trajectory it will take after you've kicked it.
The information is stored and then sent to an iPhone or iPod Touch, with Adidas making it to help soccer players understand what they're doing, refining their skills and making much better players.
Good luck finding it locally — we couldn't — but if you act quickly, you might be able to get one in from the States.