If you know someone who likes to game at home, on the go, or has an obsession with the digitally programmed art that is computer and video games, the choices this year are bound to impress.
Talkin' bout my next-next-next generation
The next generation of gaming is here, and while Nintendo still pumps out consoles and portables from the last generation of graphics, we are focused squarely on awesome engines that look fantastic and play beautifully on big screens, the kind of screens we've mentioned in other gift guides.
Sony PlayStation 4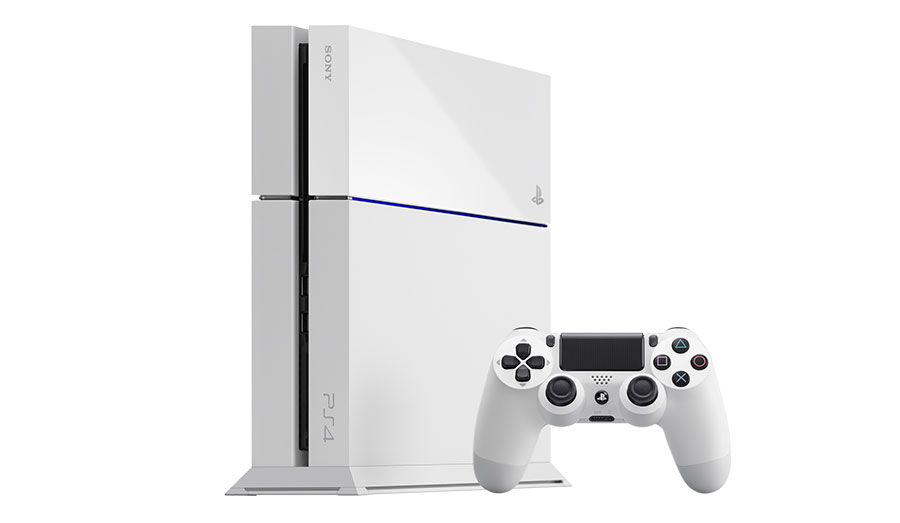 Price: $550
One year in, Sony's PlayStation 4 is leading the console wars, with plenty of games, improvements to the console operating system, and even the ability to play the PS4 on phones and tablets.
Sony Xperia Z3 Tablet Compact
Price: $499
If the person you're buying for doesn't need a new phone but does have a PS4 (or is about to get one), we'd consider Sony's new tablet for one reason and one reason alone: it can play the PS4.
Yes, when a PS4 is on a network and the TV is being used, the Z3 Compact Tablet can turn the PlayStation 4 on and play games remotely, with touchscreen controls being used or a DualShock 4 controller being relied on when paired with the GCM10 mount.
Basically, this tablet has the potential to stop the kids from playing video games on the big TV when you and the missus want to watch a movie, and still letting them play in their room. A touch self-serving, sure, but it's also a great tablet, too.
Microsoft Xbox One
Price: $499
Sony may well be leading, but Microsoft's Xbox One is still a contender, bringing high quality graphics and some solid apps, to boot. There's motion gaming via Kinect if you want it, or you can ditch and save some cash, allowing you to spend more exclusives like Halo that will really draw people in, not to mention support for video at home if you're using Plex to stream your media.
Kaiser Baas Game Recorder HD
Price: $200
Know anyone who wants to make their own version of ABC's "Good Game" TV show?
They probably won't get a TV contract, but you can at least let 'em try with a capture box aimed at giving anyone the chance to record video games for review (or anything else), and encouraging them to release them online. You don't even need a computer, as it can record straight to memory card or external drive, or to a computer for easy editing.
Virtual return
What comes after the "next generation" consoles that we're using today? Virtual reality.
Yes, one of the buzzwords that made gamers in the 90s foam up with anticipation is making a comeback, and you can see what the fun is, buying the next generation of gaming before it becomes mainstream.
Oculus Rift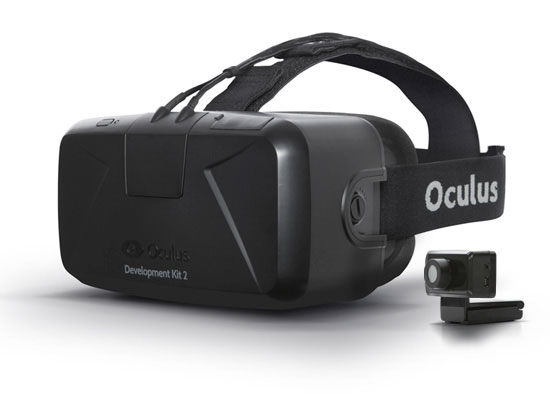 Price: $349 USD
Virtual reality is the next big step in video gaming, and virtual reality pioneers Oculus totally get it, creating a virtual environment that you can explore from your desk. The Rift is the company's big effort in this department, and while it's not done yet, eager gamers can get their hands on the development headsets to see what gaming is like when you're in the game, and not just playing it.
Just a couple of things regarding the Rift, though:
1. You need a PC to use this.
2. You won't likely receive it before Christmas (so print out a picture of what they'll receive and box that up with an expected delivery date scrawled on it), and
3. This isn't a final product, and this last one is particularly important. The current versions of the Oculus that you can buy are made for developers and as such not technically ready for mass consumption, but if the gamer in your life (possibly you) is looking for something that makes gaming more interesting, this is definitely it.
Samsung Galaxy Note 4 and Gear VR
Price: Note 4: $949; Gear VR: $249;
Samsung's latest big phone (phablet) will also work with a new accessory made for modern gamers: virtual reality.
Now that Samsung and virtual reality revolutionising developers Oculus are working together, Samsung has a gadget that will let gamers take their virtual worlds to a mobile one. It's called the "Gear VR," and while you'll need a Note 4 if you want to play, this little pack is about as close as you get to one of the Oculus Rift developer kits in a mobile way.
UPDATE (December 12): Unfortunately, Gear VR is now delayed. Samsung isn't saying much about when it will come out here, except to say "early 2015", so if you're considering this, grab the Note 4 and tell them they'll be the first in line to get one when Samsung gets its Gear in the country. Alternatively, you can ship it in from America, which is the one location Samsung has released it in.
Google Cardboard (aftermarket variations)
Price: $5-25
If you can't afford either, virtual reality can be had if you already have a 5 inch Android smartphone.
Launched by Google this year, "Cardboard" is Google's answer to the Oculus Rift, with a handmade cardboard version that takes advantage of the technology in your phone rather than a new gadget altogether. Many call this concept the "Oculus Thrift" given the low cost and what it can do.
As a note, you'll want at least a Full HD screen in your phone to really make Google Cardboard shine, and we've found the best phones that work with it are the LG G3 and the HTC One M8, though other 4.7 to 5.5 inch devices may work with this too, just make sure they're Android.
And hey, you can get one from Telstra for free as part of a New Year's Eve promotion. Neato.
Totally PC
Until the VR generation arrives to shatter our brains and potentially make us believe in an augmented reality that we won't ever be able to escape from, there's still PC gaming (and in fairness, even when that virtual world does arrive, it will likely be best on PC).
There's a return to PC gaming happening at the moment, and it's because there are more new and independent games coming for computers all the time, as well as knowing how your old games will run, which is something the new consoles just don't do well (backwards compatibility).
HP Omen 15
Price: from $2199
HP hasn't been in this space for some time, but its latest effort is a pretty solid piece of kit, with a sort of upside-down trapezoid style and textured body that make the laptop look and feel like something out of a different dimension. The spec inside is decent, too, and there's a Full HD touchscreen to boot.
Razer Blade 14
Price: $3499
One of the best options for a PC gamer this year, the Blade takes what Razer knows about gaming peripherals and turns it into a fully-fledged laptop. The build and style is akin to that of an Apple MacBook Pro, except in black, and it looks like the sort of kit every gamer would want to carry around, us included.
Alienware Area 51
Price: from $2999
Or you could just bypass the whole laptop thing altogether and go with something big, meaty, and with a look that says "yes, I like my computers to look like they just walked out of a science lab in all the best possible ways."
That is sort of what the Alienware Area 51 is going for, with a bizarre almost triangular case shape, increased air flow, a rather interesting component placement inside the machine, oh and the ability to technically support a 12K (not just 4K) screen setup if you happen to want to put three 4K screens together. Yikes.
Alienware Alpha
Price: from $699
And then there's something else.
Alienware's Alpha is a taste of a new type of project to bring PC gaming to the living room, as Alienware (and Dell, technically) release one of the first "Steam-boxes" to Australia.
This machine isn't a computer in the regular desktop, tower, or laptop sense, but rather a computer made to be plugged into your TV with Steam's operating system and Big Picture mode employed — as well as some special Alienware sauce — to make a fully-fledged PC-based gaming machine.
Steam, for those who aren't aware, is a gaming platform to buy games through, and the big games are all here, joined by tons of little games most regular people haven't heard of. In the past few years, many in the games community have embraced Steam because it has lowered the price of many a game and given independent developers a place to sell their wares. As a result of this combination, many gamers are buying inexpensive games, but not necessarily playing them, building a collection that they'll one day play, you know, when they get time off.
With a TV-based Steam machine now on the scene, Alienware's Alpha could provide a way for those people to get their gaming out, doing it at the TV when they go home, rather than waiting for the right time to pull the PC out and just game for the sake of it.
Logitech G502 Proteus Core
Price: $90
You don't have to spend thousands of dollars on something for a PC gamer, though, and there are always accessories you can check out. Case in point, there's a mouse like the Logitech G502. Regular people might look at it and go "why should a mouse cost $90?"
Well, this mouse is specially designed to handle any desk and mouse pad with a neat tuning ability to adapt to surfaces, a weighting system that the gamer can control, over ten programmable buttons that can really make a difference in games, and the ability to set the mouse movement speed from uber slow to hyper fast.
Plus it glows blue, so there's that.
Razer Black Widow Ultimate
Price: $220
Or perhaps a new keyboard makes more sense as a gift.
Again, you're probably asking why a keyboard would cost as much as this one, and again, well, it's a gamer thing.
The Razer Black Widow Ultimate takes a heritage from a company who started in games accessories and applies it to a keyboard that sounds like the old ones form the 80s, with individual mechanical switches that are faster and can take more of a beating than the current "they work" keyboards you can buy in stores, while programmable keys are included too to help gamers make those automatic moves to speed up and improve game play.
Plus it glows green, so there's also that.
Razer Adaro cordless headphones
Price: $199
If the gamer in your life depends on their mobile machine to make their gaming life a treat, check out a pair of wireless Bluetooth gaming headphones, with an aluminium chassis and rechargeable battery, as well as 40mm drivers for a big boom.
Audio Technica ATH-PDG1 corded headphones
Price: $199
Some gamers will throw back cordless, though, citing cordless as being too slow. That's why you need a corded keyboard and a corded mouse.
A pair of headphones that landed on our review desk recently, these cans offer 40mm drivers, a relatively lightweight build, and an around-the-ears comfort that should make gamers feels at home during those long nights gaming when everyone else is asleep.
Samsung UD590 Ultra HD monitor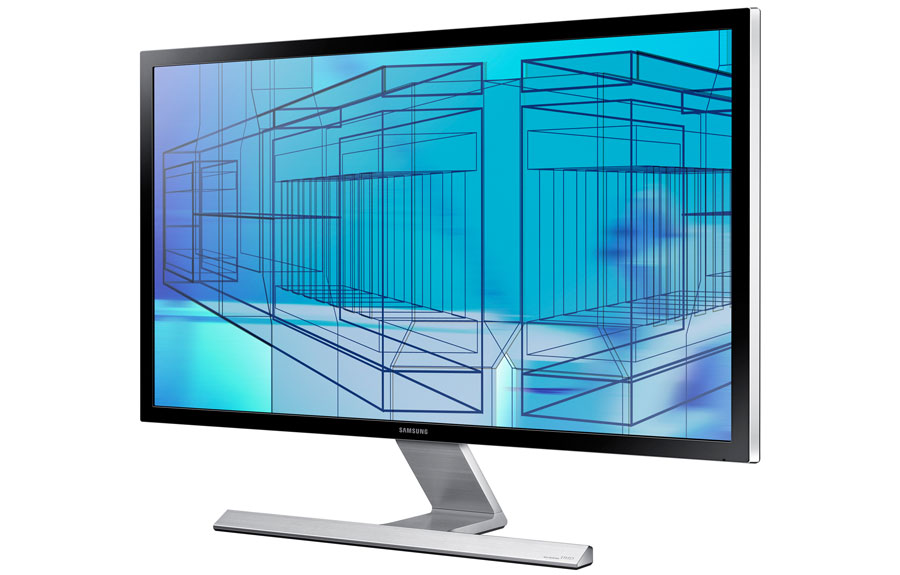 Price: $749
If a new computer isn't in reach of being gifted yet, consider a monitor made for people who like those high resolutions, as Samsung delivers a 4K screen with a low response time (2ms) that makes it ideal for gaming.
It's a 28 inch display with enough resolution for any gamer today, and it's certainly fuller than Full HD, going beyond that with the Ultra HD display size of 3840×2160, but there's no touch. That said, if you're a PC gamer, there's a good chance you prefer it that way.