If you know someone who likes to game at home, on the go, or has an obsession with the digitally programmed art that is computer and video games, the choices this year are bound to impress.
Talkin' bout my next-next-next generation
The next generation of gaming is here, and while Nintendo still pumps out consoles and portables from the last generation of graphics, we are focused squarely on awesome engines that look fantastic and play beautifully on big screens, the kind of screens we've mentioned in other gift guides.
Sony PlayStation 4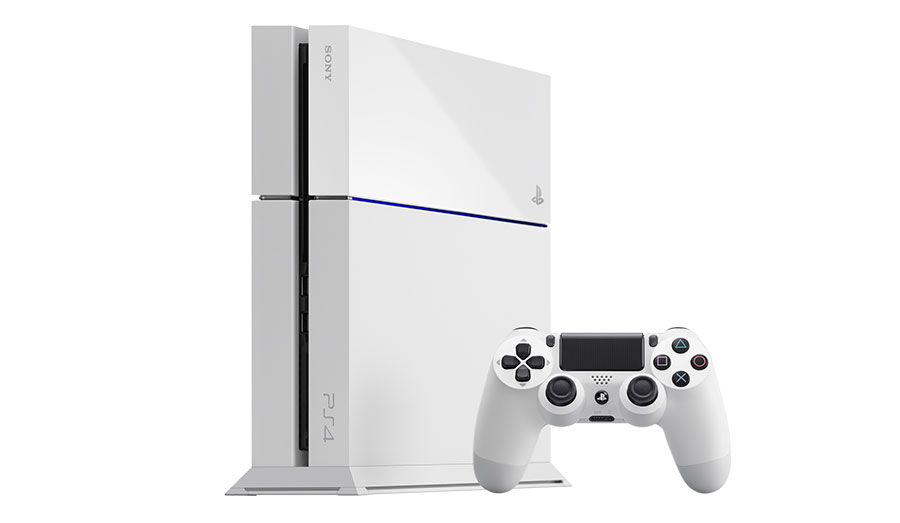 Price: $550
One year in, Sony's PlayStation 4 is leading the console wars, with plenty of games, improvements to the console operating system, and even the ability to play the PS4 on phones and tablets.
Sony Xperia Z3 Tablet Compact
Price: $499
If the person you're buying for doesn't need a new phone but does have a PS4 (or is about to get one), we'd consider Sony's new tablet for one reason and one reason alone: it can play the PS4.
Yes, when a PS4 is on a network and the TV is being used, the Z3 Compact Tablet can turn the PlayStation 4 on and play games remotely, with touchscreen controls being used or a DualShock 4 controller being relied on when paired with the GCM10 mount.
Basically, this tablet has the potential to stop the kids from playing video games on the big TV when you and the missus want to watch a movie, and still letting them play in their room. A touch self-serving, sure, but it's also a great tablet, too.
Microsoft Xbox One
Price: $499
Sony may well be leading, but Microsoft's Xbox One is still a contender, bringing high quality graphics and some solid apps, to boot. There's motion gaming via Kinect if you want it, or you can ditch and save some cash, allowing you to spend more exclusives like Halo that will really draw people in, not to mention support for video at home if you're using Plex to stream your media.
Kaiser Baas Game Recorder HD
Price: $200
Know anyone who wants to make their own version of ABC's "Good Game" TV show?
They probably won't get a TV contract, but you can at least let 'em try with a capture box aimed at giving anyone the chance to record video games for review (or anything else), and encouraging them to release them online. You don't even need a computer, as it can record straight to memory card or external drive, or to a computer for easy editing.
Virtual return
What comes after the "next generation" consoles that we're using today? Virtual reality.
Yes, one of the buzzwords that made gamers in the 90s foam up with anticipation is making a comeback, and you can see what the fun is, buying the next generation of gaming before it becomes mainstream.
Oculus Rift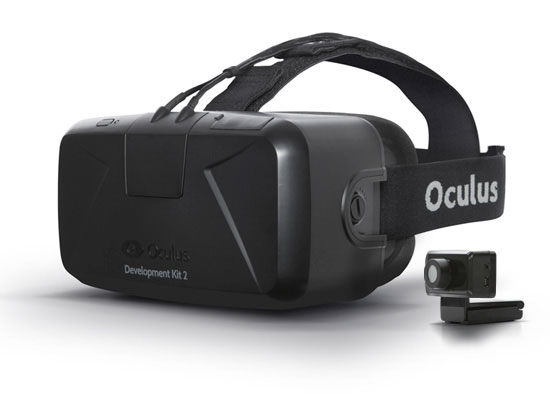 Price: $349 USD
Virtual reality is the next big step in video gaming, and virtual reality pioneers Oculus totally get it, creating a virtual environment that you can explore from your desk. The Rift is the company's big effort in this department, and while it's not done yet, eager gamers can get their hands on the development headsets to see what gaming is like when you're in the game, and not just playing it.
Just a couple of things regarding the Rift, though:
1. You need a PC to use this.
2. You won't likely receive it before Christmas (so print out a picture of what they'll receive and box that up with an expected delivery date scrawled on it), and
3. This isn't a final product, and this last one is particularly important. The current versions of the Oculus that you can buy are made for developers and as such not technically ready for mass consumption, but if the gamer in your life (possibly you) is looking for something that makes gaming more interesting, this is definitely it.
Samsung Galaxy Note 4 and Gear VR
Price: Note 4: $949; Gear VR: $249;
Samsung's latest big phone (phablet) will also work with a new accessory made for modern gamers: virtual reality.
Now that Samsung and virtual reality revolutionising developers Oculus are working together, Samsung has a gadget that will let gamers take their virtual worlds to a mobile one. It's called the "Gear VR," and while you'll need a Note 4 if you want to play, this little pack is about as close as you get to one of the Oculus Rift developer kits in a mobile way.
UPDATE (December 12): Unfortunately, Gear VR is now delayed. Samsung isn't saying much about when it will come out here, except to say "early 2015", so if you're considering this, grab the Note 4 and tell them they'll be the first in line to get one when Samsung gets its Gear in the country. Alternatively, you can ship it in from America, which is the one location Samsung has released it in.
Google Cardboard (aftermarket variations)
Price: $5-25
If you can't afford either, virtual reality can be had if you already have a 5 inch Android smartphone.
Launched by Google this year, "Cardboard" is Google's answer to the Oculus Rift, with a handmade cardboard version that takes advantage of the technology in your phone rather than a new gadget altogether. Many call this concept the "Oculus Thrift" given the low cost and what it can do.
As a note, you'll want at least a Full HD screen in your phone to really make Google Cardboard shine, and we've found the best phones that work with it are the LG G3 and the HTC One M8, though other 4.7 to 5.5 inch devices may work with this too, just make sure they're Android.
And hey, you can get one from Telstra for free as part of a New Year's Eve promotion. Neato.