For some, getting physical is the best part of their day, letting them run off steam with a literal run or something even more intense. We're not all like that, mind you, but if you know someone who is, this is a guide for them.
Listen
Getitng in and stay in the zone needed for a good workout or a solid run generally happens at the ears and in the mind, and that means some great tunes and a pair of awesomesauce earphones.
Fortunately, there have been a few of those lately.
Plantronics BackBeat Fit
Price: $159
One of last year's better pairs of lightweight wireless in-ear cans this year had an update: water resistance.
While not totally water-proof, the BackBeat Fit's IP57 rating means you should be able to go for a run in the rain without fear that everything will go belly up, just make sure you bring an appropriate phone case that protects the thing transmitting the music to begin with.
Soul Transform
Price: $169
Not a fan of in-earphones? You're not the only one, and so Soul decided to try something different.
Made for the runners and joggers and people who sweat, the Transform basically bring lightweight materials and fairly decent sound to a package that you can go running with.
Sitting on the ear, the headphones can be pulled apart and washed later, while the band can be wiped down, so if you do get them a little messy, no worries, you can actually clean these cans.
Jabra Sport Coach Wireless
Price: $199
Maybe you do like the in-earphones, but you want something to help you reach your peak training level. Well, this year Jabra gave something in that area a good swing with a pair of in-ears that were designed to help you get in the zone and stay there.
The Sport Coach Wireless are a pair of earphones that are what the name suggests: a wireless virtual coach for your sporting activities.
When paired with the included Jabra app, sensors inside the earphones will track your movements and talk to the app, encouraging a virtual coach to push you on as you run, jump, and play.
Sony Smart B-Trainer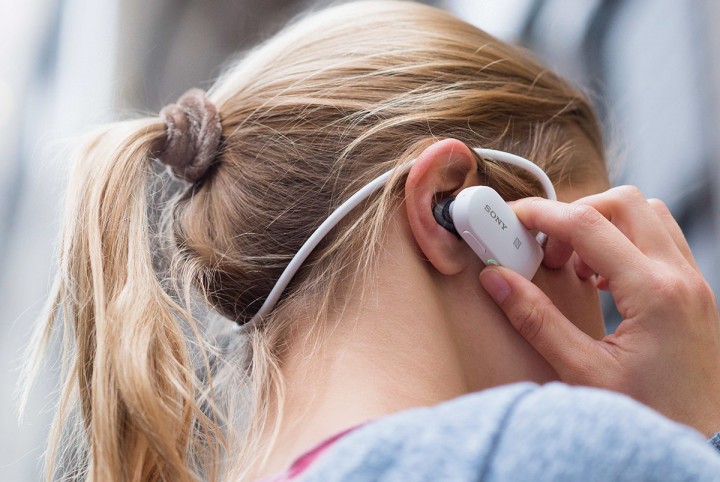 Price: $349
Kind of a combination between both earphones on this list, the B-Trainer is another virtual trainer for your ears — no, it wasn't just Jabra doing this in 2015 — but with water-resistance thrown in for good measure, as well as a few other surprises.
One of these surprises is storage, allowing you to load music up on the earphones themselves and go running without a phone, so on extra gadget to weigh you down.
Working with this part is a heart rate tracker which, when relying on the music on the storage, will track the tempo of the songs and of your heart through the blood in your ears, bringing up songs that match the beat of your life.
Watch
You don't just need to listen to music as you run or work out, and these days you can track your activities simply by checking your wrist with a smartwatch.
Jawbone Up Move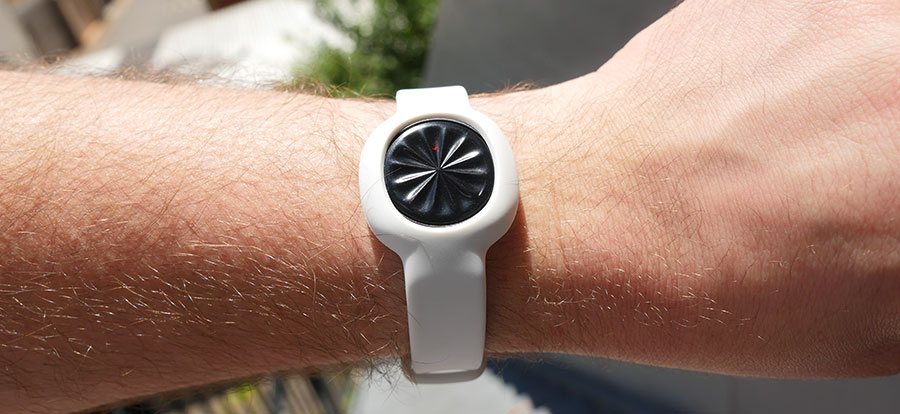 Price: $89
Still one of the least expensive ways to get into the fitness wearable craze, the Up Move delivers your fitness tracker in a wearable button made for your wrist.
It will always track you, even while you're sleeping, and can be used as a sort of watch, giving you the rough idea of what time it is based on 5 minute increments.
Jawbone does need a bit of help in the product durability side of things though, so expect this to be a 6 month purchase before needing to contact support for a new one. Hopefully by then the person you're buying for will be ready for a better fitness tracker.
Sony SmartBand Talk
Price: $199
One of the cheapest not-quite-smartwatches you'll find, this unusual band feels like it was made for people in the mood to go for a run.
Designed to work with both an Android phone and even an iPhone, this band delivers an electronic ink display that is more friendly than a smartwatch for both battery life and sunlight viewing, while also being super comfortable to wear.
It does need more work paid to its scratch-resistant coating, and there are bugs we hope Sony is working on fixing, but it's not a bad start for someone keen on a smartwatch without the bulky design of your typical smartwatch.
Huawei TalkBand B2
Price: $229
The slightly more interesting version of Sony's SmartBand is Huawei's TalkBand, which packages up a similar concept into a band that you don't just wear on your wrist, but also on your ears.
There's no e-ink screen here, but there are two gadgets in one, with the smart activity band being built into a Bluetooth earpiece, meaning you can snap out your smartband and wear it to make and take phone calls.
Runtastic Moment Basic
Price: $199
Curious about a fitness tracker but not so sure about the smartwatch thing?
Runtastic may have the perfect middle ground, with a not-quite-smartwatch packing in fitness tracking tech inside the body of an otherwise regular analogue watch.
This one might actually be more fashionable than many of the smartwatches we've seen, and we say that because you're not forced to see a screen recreation of an analogue watch here. Rather, this is old school design meets new school tech.
TomTom Spark Cardio + Music GPS Fitness Watch
Price: $349
You shouldn't need your phone with you on a run, and yet so many gadgets require that.
TomTom's Spark smartwatch arrives with 3GB of storage inside to let you load your music on the watch itself, and then bring your own Bluetooth earphones to stream the music from your wrist as you run.
And as you run, you'll find steps are tracked, as is distance, burned calories, and more, with GPS support also thrown in.
Apple Watch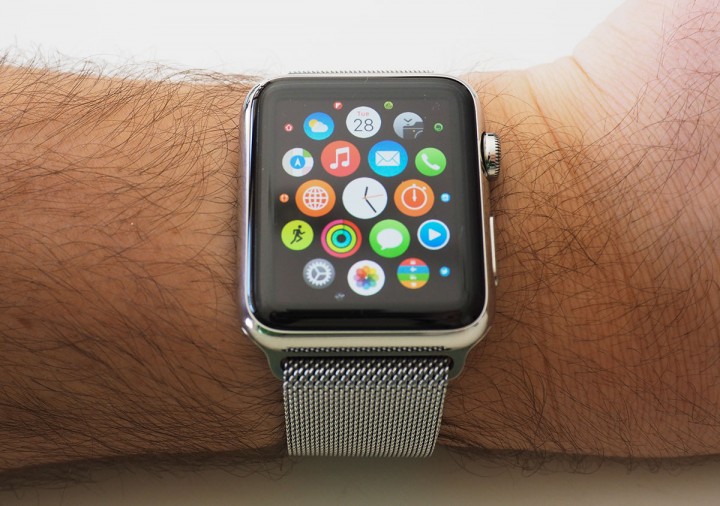 Price: from $500
Without doubt, the most expensive of the smartwatches this year, this thing starts at around $500 and reaches all the way to the several thousands of dollars depending on what you want it made out of.
While elegance is one thing the Apple Watch has going for it, a heart rate tracker and some neat fitness smarts, not to mention all the cool stuff Apple normally programs in, makes this a winner to go running with, just make sure you pair it with a silicone wrist strap, because you'd hate to ruin a nice metal or leather band.
Move
You've got the earphones and smart wearable, now it's time to get moving, because there are easily a few gadgets out there to help you with your game.
Rhinomed Turbine
Price: $20 for a starter pack of three, $30 for specific sizes of three
Getting a good airflow is important for any activity, but runners and cyclists need it well and truly, and so an Aussie innovation could be ideal.
Developed by one of our local medical research houses, the Turbine is a nose plug designed to increase airflow as you breathe, increasing the height of the nostrils temporarily and letting more air in, which its scientists say can lead to more endurance and faster recovery times.
Sony Smart Tennis Sensor
Price: $249, compatible tennis rackets range from $149 to $399
If your tennis skills are something in need of some help and your coach isn't always available, technology to the rescue.
Sony's Smart Tennis Sensor is a combination of sensors pushed into a tiny Bluetooth cap made for the bottom of a special racket, and when used, can work out impact speed, ball position, swing speed and angle, and other totally necessary factors to work out if you're playing the best you can.
The app it relies on can even capture you while you play, providing information about how you're doing and seeing what you're doing in slow motion.
For tennis players, this might just be a saving grace.
Adidas miCoach Bluetooth Smart Ball
Price: $299 USD
One of those gadgets Australia never officially received, if you're into your soccer, you might want to try and get one of these in as it could make the ultimate present for the traditional footballer.
For this gadget, Adidas has taken a professional grade soccer ball and thrown in a core that can monitor impact and angle, sending this information to a smartphone to tell you what you're doing and then how to make it better.
You'll need a phone or tablet to talk to this, but you probably have one of those anyway, so now you just need a smarter ball.
Garmin Edge 520 Cycling Tracker
Price: $499
Cyclists don't have to rely on the same type of technology as other fitness areas, and can instead look to GPS technologies, which is where Garmin throws its hand into the ring.
The Edge 520 is one of these gadgets, and brings in a 2.3 inch LCD with up to 15 hours of battery life to track where a cyclist is going and segment speeds, while heart-rate and cadence tracking is supplied through extra sensors.