You waited too long and you know it, and now you'll have to brave the crowds and fight the lines. Let's see if we can help out with some last minute easy to find gift ideas.
And just as a bonus, we'll even help out by telling you the places selling them, so now you just have to deal with the lines (sorry, we can't help with that part).
Laser Smart Sleeves
Price: $10 to 20
Probably the least gift-like gift in our guide, Laser's approach to keeping your gadgets from the death that exists in water, mud, sand, and anything else gadgets tend not to like could still be super useful for someone who makes their way to the beach on a regular basis, or alternatively anyone with kids.
Available at: Big W
Logitech X50 Bluetooth Speaker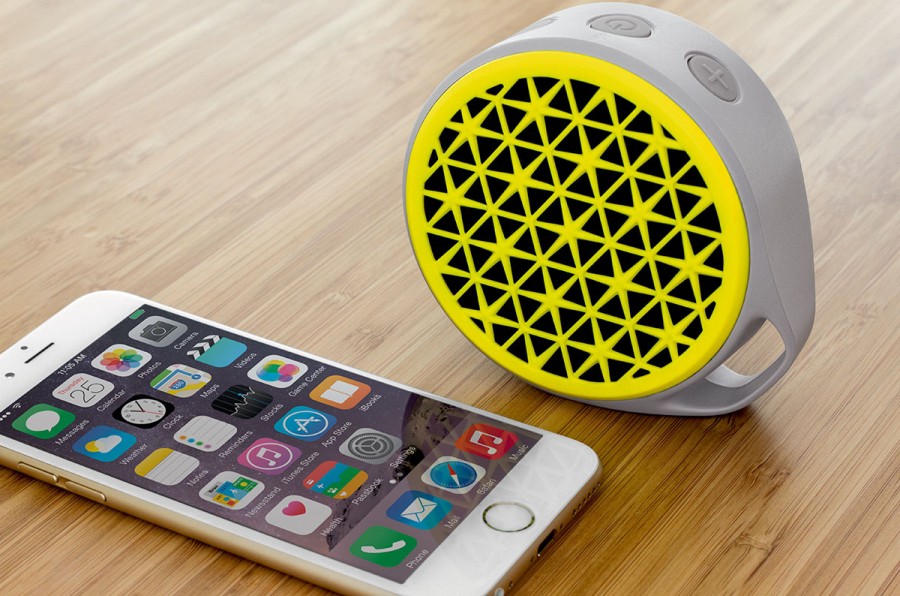 Price: $50
Phones are being made with better speakers, but not all speakers are the same, and sometimes you just need a little more power.
If the kids are screaming for that little boost of power, or you just know someone who would love a little volume in their life, Logitech's X50 fits that bill, delivering a few watts of sound in a tiny and colourful package. We're even seeing it for lower than its $50 price before Christmas.
Available at: Harvey Norman, JB HiFi, Target
Cheap prepaid phones
Price: $39 to $129
If there's someone who has been begging you for a phone more than anything else — possibly a teen — and you're not keen to go over that $200 price point, preferring to stick with a prepaid option, it might be time this holiday season.
While Australian smartphone releases have yet to really drop to $20 bargain bin prices, the fact that you can find half-decent and not-completely-awful smartphone packages for between $50 and $120 is pretty impressive.
As to the quality, brand names aren't as important here if you're after something of quality, and make sure to look up a review before buying.
If you don't care, though, and the phone is just to fill a present-less gap, well just go for it regardless.
Available at: Big W, Coles, Dick Smith, Harvey Norman, JB HiFi, Optus, Telstra, Vodafone
Cheap tablets
Price: $47 to $109
The easy buy this year isn't going to be the iTunes gift card, though that's certainly in there, too.
No, this year the easy last minute buy is strangely a tablet, and now that you can find these anywhere, with office supply stores and supermarkets even offering them, it's possible to give anyone a small video player in a 7 inch form factor for not too much cash.
The cheap options this year appear to be from the likes of Pendo and Lenovo, and we'd probably recommend the Lenovo out of them. Neither will be top quality, but if you're after something that can play games, watch movies and TV shows, and even let you read ebooks and surf the web, a cheap tablet will fit that bill.
Available at: Big W, Coles, Dick Smith, Harvey Norman, JB HiFi, Officeworks, Target
Bush TR82 Retro DAB+
Price: $100
Aussies love their radio, but the old school analogue radio isn't for everyone, and if you know someone in need of an upgrade, you can actually opt for a possibility to give them the best of both worlds.
The Bush retro digital radio — the TR82 — looks old but functions like a new radio, and goes a little beyond that of regular DAB+ radios thanks to the inclusion of support for AM radio, something typical DABs won't touch.
Available at: David Jones, Dick Smith, The Good Guys, Harvey Norman
Amazon Kindle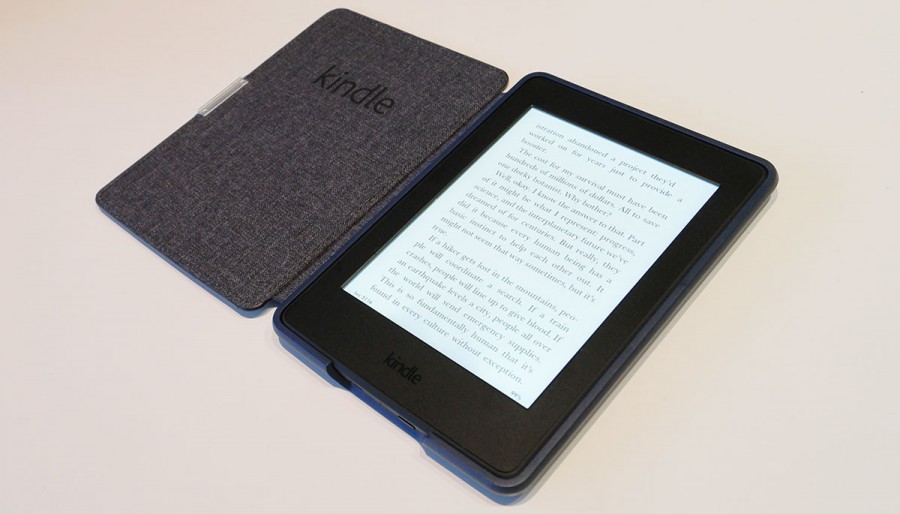 Price: $119 to $299
Perhaps a tablet is a little overkill for someone. No worries, what about a book that can feature every book they'll ever own in the one gadget?
You want an eReader, also known as an eBook reader.
For this, Amazon's Kindle is hard to beat, and it comes in a few versions, with a basic touchscreen edition sitting at the low cost $119, while the upper models — the Paperwhite for $179 and the Voyage for $299 — deliver the eReader with a sharper screen and a form of lighting that makes reading possible in any situation.
Available at: Dick Smith
Sphero 2.0/SPRK
Price: $199
There's a good chance the kids want something robotic this year, but what if you could combine a robot with something educational without the kids realising it?
You'd have the Sphero, a robotic ball that can be controlled with phones and tablets running either Android or Apple's iOS.
With a phone or tablet, you can control it like a remote control, well, ball, and later on, download apps that teach kids how to program using the ball.
Oh, and this is the template for the Star Wars BB-8 robot you can find in stores, so if shops are all out of BB-8 units, Sphero 2.0 or the see-through "SPRK" edition are your best bet.
Available at: Apple (SPRK), Harvey Norman (Sphero 2.0), JB HiFi (Sphero 2.0)
Apple TV (2015)
Price: $269 to $349
More than just an extension to turn a regular old TV into a smart TV, the fourth-gen Apple TV is all about the smarts, bringing the world of apps from the iPhone and iPad to that of your television.
It's sleek, pretty, and will even work as a video game console if you have an iPhone, iPad, or iPod Touch, making it a top idea for a family with a TV and a few iPhones, too.
Available at: Apple, Dick Smith, Harvey Norman, JB HiFi
Acer Aspire One Cloudbook
Price: $299
The back-to-school season hasn't begun, but if a cheap computer is something you'd consider for a friend or family member, Acer's 11 inch Cloudbook is worth a look, and it even comes with a year of Microsoft Office 365 free.
Available at: JB HiFi
Asus Transformer Book Flip TP200
Price: $499
Good to spend a little more for a little more versatility? The Asus take on Acer's Cloudbook is to offer not just a laptop, but something that can fold flat into a tablet, providing one of those 360 degree hinges to an 11 inch display.
Oh, and just to make things extra interesting, there's a USB Type C port here, giving this laptop a little room to move when it comes to being future-friendly.
Available at: Bing Lee, Harvey Norman, JB HiFi
…and if you're still out of luck:
Apple iTunes card
Price: from $20
It's hard to go past a staple like this, because whether or not you have an Apple iDevice, or an Apple TV, or an Apple computer, there's a good chance you have something that can be downloaded from the Apple iTunes Store, be it music, movies, TV shows, apps, games, books, or magazines.
Available from: Big W, Coles, Dick Smith, Harvey Norman, JB HiFi, Target, Woolworths… pretty much everywhere.
Alternatively, if you're buying for Android owners…
Google Play card
Price: from $20
The same thing as above, except for people who buy things from Google's Play Store.
If you know someone with an Android phone, it might be more useful to get them one of these, because they can use it to buy games, apps, movies, music, TV shows, books… you name it.
Available from: Big W, Coles, Dick Smith, Harvey Norman, JB HiFi, Target, Woolworths… pretty much everywhere.