Some people live in their home, and others maintain control of a world outside it. Specifically their backyard and the outdoors. If you know someone like that, here are a few top choices.
The backyard
While it may well be nonexistent for some homes, many a residence still features the backyard, and some people take great pride in the things they can do to it.
Whether they intend to lock it up, keep it smart, or maintain a watchful gaze over it while you're not there, not to mention the whole "entertaining" thing, these selections will let the backyard remain the domain of someone you know or love.
Parrot Flower Power
Price: $80
Normally a fairly solitary act, gardening is one part of having a home that rarely involves a gadget beyond that of a new and advanced hose. Seriously, how advanced can these get? It's flexible pipe for water.
For those who love to garden, a digital friend who can help them monitor their veggie patch or flower pots might be just what the green-thumb ordered.
That's kind of the idea with Parrot's Flower Power, a unique concept that first popped up a couple of years ago and is still kicking around thanks to its one-of-a-kind take on smart electronics.
Plant the special device in the ground, get your phone talking to it, and tell the software what sort of plants you're monitoring, and it will inform you off moisture levels, sunlight, and fertiliser, helping you to make informed decisions to grow your plants better.
Expert outdoors-types may not find the use here, but if anything, it could warn them when their tomato patch just isn't doing well, and offer tips on how to improve that.
Dog & Bone LockSmart
Price: $110-130
One of the more unusual Aussie ideas we've seen of late, this is a lock for your shed or cabinet the likes of which you've never seen before, specifically because unlike other locks out there, there is no physical key
UE Boom 2
Price: $249
It's been two years since Logitech's secondary speaker brand first showed us that audio could be waterproof and still sounding great, and this year, the UE Boom returned for a sequel.
So, how do you improve something that was already pretty bloody good?
You make it louder and easier to control, with 25 percent more volume, and an on-board EQ in the software of a phone (Android and iPhone) if you want to control that sound because you, you know, know what you're doing.
Netgear Arlo
Price: from $349
Protecting your home is an important part of living at home, and while a good lock and key is one part of the equation, home security is probably the other.
A downside of security often comes at the expense of awkward setup, which is one of the reasons we're frequently reluctant to try the things, not to mention the huge cost, but Netgear's Arlo at least feels like it gets that setup right.
Reliant on a Netgear special router that connects to a series of weather-proof cameras, the Arlo system is special because it's easy to setup, allowing a notification to be sent to your phone whenever someone is picked up walking by the camera.
Unlike many of the other cameras we've played with which rely on basic motion sensitivity, Arlo's is heat based, meaning it will only be pinged when something warm or warm-blooded moves past it.
There are some catches, such as the sun being able to trigger the system, no sound being recorded, and the cameras requiring some expensive wireless batteries, but as far as security systems go, this one has been among our favourites.
George Foreman Electric BBQ
Price: $150
As far as national traditions go, the BBQ is about as important as it gets. There's nothing quite like the feeling of a sausage sizzle to make you feel more Aussie, and doing it at home with your own BBQ makes sense.
But if it's raining, well, you can't quite get something done. The same goes for when fire bans go into effect, so sizzling sometimes leads to just plain old kitchen frying or grilling.
There's nothing wrong with that, but there is another option: an electric BBQ.
Similar to an electric cooker, this is exactly what it sounds like, with a BBQ dome that can either be placed on a tall stand or removed and used on any table or surface provided there's a plug nearby.
Once the Foreman Electric BBQ is plugged in and working, you'll find five heat settings and a removable drip tray because that fat shouldn't be swimming around your food.
BBQ Buddy Smart Thermometer
Price: $50
Maybe the BBQ is one of those things they already have. That's cool, too, and for that individual that already lives by their outdoor cooker, why not try something that isn't a sauce or a new style of wood-chips, but rather a thermometer.
Specifically, why not try a smart thermometer that talks to an Android phone, or one made by Apple, with the iPhone and iPad supported, too.
The great outdoors
Not just the backyard, the outdoors is anywhere that doesn't have a roof, which for many is preferable to places that do have one. If you know someone who loves this as much as they love being at home, and possibly more so, these selections could work a treat.
Laser Smart Sleeves
Price: $13-16
One of those unusual gifts that you could probably end up on for people you can't work out what to buy for, the Laser Smart Sleeves are essentially industrial strength made-for-gadget sandwich bags, designed to stop devices from getting destroyed by water, sand, or dust.
Outside in the elements where these things reign supreme, these bags are handy to keep with you in a backpack or handbag, because heaven forbid something tries to break your phone and you don't have one near you.
Blunt + Tile Bluetooth trackable umbrella
Price: $100
Heading outside? If the skies are grey and Siri tells you rain is coming, there's a good chance you'll want an umbrella in case, you know, the rain starts to fall.
But wait— where is that umbrella?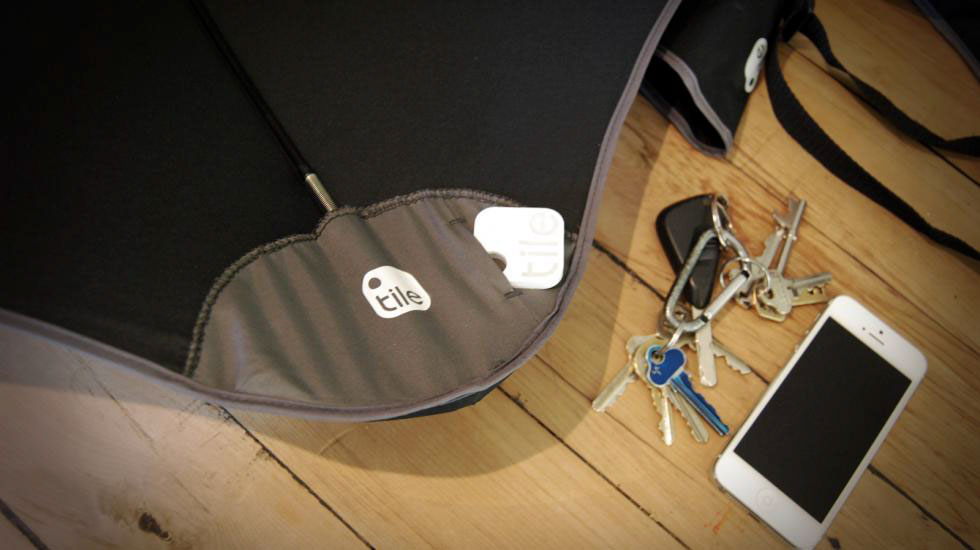 Blunt's collaboration with Tile tracking technology means your phone should be able to tell you where the umbrella last was thanks to a tracking tile hidden in a pocket of the umbrella.
Oh, and the umbrella is pretty awesome too, specifically because it has no points to poke other people's eyes out. Awesome.
Motorola G
Price: $369
Phones don't always feel like they're made to be taken outside, what with the whole dropping and breaking thing, but the 2015 "G" from Motorola almost screams to be let loose outside, and is one of the few phones designed for it.
The edges aren't completely rubberised, so don't expect it to take a serious tumble, but the phone itself is highly water resistant, something even Motorola's premium flagship phones don't offer, meaning if you do decide to take an impromptu dip with your clothes on or get caught in a rainstorm because you couldn't find your umbrella (ahem), your phone isn't likely to suffer from it.
Suunto Traverse GPS watch
Price: $499
And if that person you know is an avid explorer, you might want to deliver something for the holidays that encourages them to get out and not get lost.
In this circumstance, a handmade GPS smartwatch could do the job, informing them of where they are and tracking how they've been going, but also linking the activity to their smartphone to make a short video of their walking when they need it.
Oh, and because this is technically a smartwatch, when you call them, they'll know, because their wrist will tell them so.