The Entertained
Entertainment comes in so many forms these days, and whether your father (or husband) wants to read a book or listen to his favourite record by himself or with others, we're throwing out a few suggestions.
Amazon Kindle Paperwhite (2015)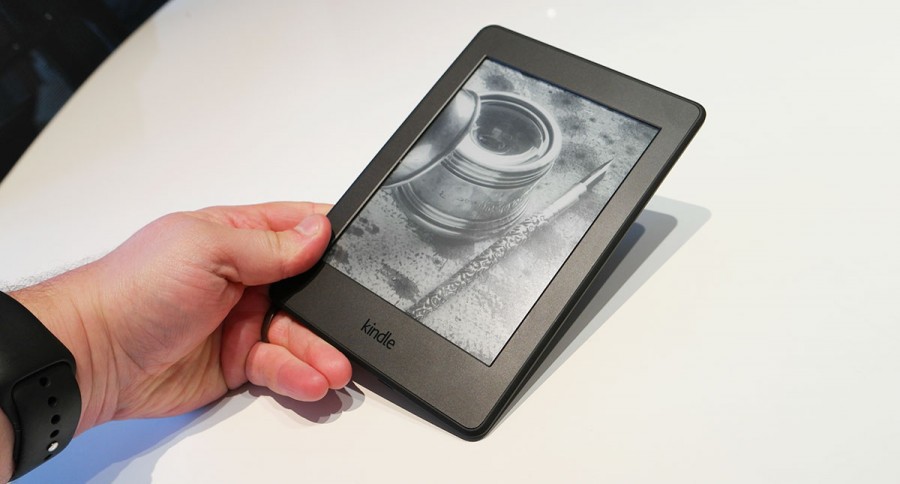 Price: $179 for WiFi model; $249 for 3G/WiFi model;
The eBook reader isn't exactly a new concept, but the latest incarnation of the tech shows that it has room to move.
Sitting in the middle of the range, the Paperwhite brings one of Amazon's super-sharp screens that puts it on par with the actual printed word, not just the emulation of it.
Front-lighting completes the package, making this Kindle readable in any environment, from the very bright sunny day out and about to the dark why-are-you-still-awake reading environment of in bed when you can't put that book down.
Sonos multi-room audio system
Price: from $299 for one Play:1 speaker;
Multi-room audio is the next audio frontier, allowing speakers to be set up around the house and played simultaneously, synchronising sound across the entire home.
It's an area everyone is getting into lately, from Samsung to Sony to LG and Bose, but the originals in this area were Sonos, with its Play speakers communicating to each other for synchronised audio.
The speakers don't change very often and are very good, with the Play:1 ($329) offering a small speaker for the bathroom or kitchen, the Play:3 ($499) for a bigger space, the Play:5 for a bigger room again ($649), and a soundbar — the Playbar — delivering both a home theatre experience and synchronised sound for $1099.
Read our review of the Play:1 speaker…
Astell & Kern AK Jr
Price: $699
A media player made for people who love audio — and we mean love it — this isn't your same old same old iPod.
Rather, this is the MacBook Pro of media players, featuring a light weight in a body made of metal and glass, and offering some of the best sound around and support for high-resolution audio.
That's essentially the Rolls Royce of MP3s, with an equivalence to vinyl, except digital, and if your dad is someone who gets the importance of high quality audio, he'll get the importance of this.
He'll just probably use it to listen to music when he's alone, because being a media player, you'll want to bring a pair of decent headphones.
AudioQuest Nighthawk
Price: $899
Did someone say "a pair of decent headphones"?
Easily one of the more impressive pairs of headphones that has landed on our desk, this is a pair of cans unlike any other.
Built with liquid wood after the company tore apart over 100 headphones, and with a design that will fit anyone's head without problems, these are the headphones that will make you fall in love with.
Granted, your Dad won't be sharing his records this way, but at least he can revisit them and recall the sound the way it was meant to be heard.
LG 55 inch 4K OLED curved TV
Price: $5999
Pretty much the best TV you can buy today, LG's 4K OLED display doesn't just bring that super high resolution Ultra HD display, but it does so with OLED, a technology many expect will drive the future of televisions.
In case the term is drawing a blank, OLED stands for "Organic Light Emitting Diodes", and this is essentially the next generation of LCD technology, providing panels with bits that are actually grown in labs, providing organic colour with real blacks that switch off when black needs to be seen. No emulated black for these bad boys!
The nature for how these TVs are made means the colour is so real you want to put your hand through the TV just to pull out the objects you're seeing, with a vibrancy unlike anything else out there, while keeping the thickness of the TV down.
It really is something amazing, and you can just see this technology taking over.