Planning to sit by the pool on Oz Day and have a lazy one? Maybe you just want to chill outside. Whatever you've got planned, chances are it will involve some tech.
With most of us taking the day off  – and some lucky ones taking Friday, too, for a four-day weekend – you may be looking for ideas on how to get the most out of your Australia Day, and that's where we come in.
Download an app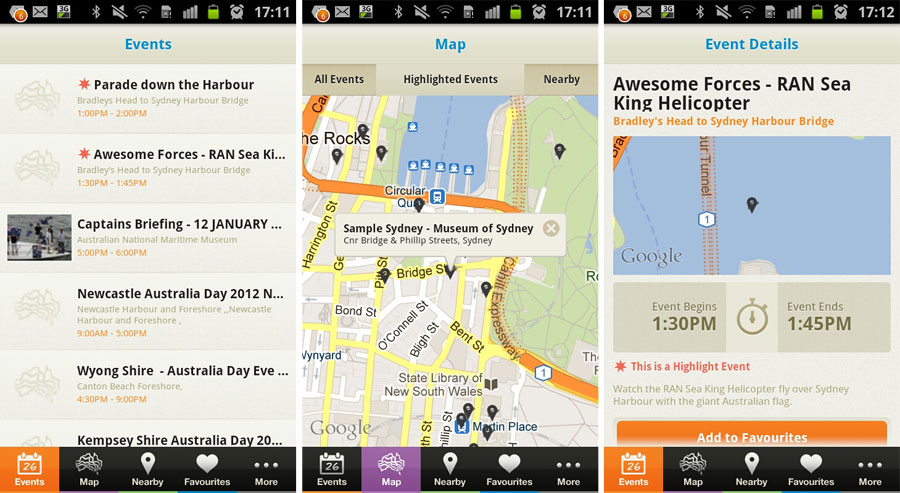 If you live in NSW, the Australia Day Council has made apps available for both iOS (iPad, iPhone, iPod Touch) and Android devices, informing you of what's on and where to find it.
The app is free and not only provides you with a list of what's on in the state, but also what's taking place close to where you are.
While no other Australian state got into the app spirit, the City of Bunbury in WA has an Android app showing what's going on for Australia Day on that side of the country.
Head outdoors
With so many great beaches and parks, Australia Day might be the perfect day to get your kit off and have a swim, or go for a wander in the great outdoors.
While you're at it, grab one a water- proof and drop-resistant camera and take pictures of you and your mates having a ball.
Swann's Freestyle HD could be just what you're after if you're planning on hitting the surf, or look for something from the Panasonic or Olympus tough range of cameras – they're waterproof up to 10 metres.
Or better yet: grab a water and sand-proof iPad case and head to the beach to read a book or  listen to some music.
Before you head out, though, grab "SunSmart" for your iPhone or Android smartphone. This app will tell you what the UV index is and which times you'll want to slap the sunscreen on.
Make a home movie
It's your day off, and if you've ever wanted to flex your inner-James Cameron, today's your day.
Grab your smartphone, compact camera, or small video camera, and make a fool of yourself, coming up with an outrageous storyline that you can edit later on.
Friends can have some crazy ideas, or ask your kids to pull some faces and go completely bananas. It doesn't matter what you capture, just as long as you have some fun.
Remember that you can edit movies using tablets such as the iPad, or upload them to  YouTube and edit them online using the YouTube Video Editor.
If you decide to make a small movie for real, try entering YouTube's film competition, an event that offers the opportunity to win $500,00o and a chance of a showing of your film at the Venice Film Festival.