If you think that gaming if just for kids, think again, as the association in charge of monitoring video games locally has found Australia's gaming industry is reaching new heights.
In fact, research from the Interactive Games and Entertainment Association or "IGEA" has come out this week suggesting that the sales of games locally reached $2.83 billion last year, with more growth expected this year as a result of those findings. We're not just buying physical media anymore, either, as digital sales on the rise, and it's not just because consoles can let you grab games over broadband either.
No, we're taking mobile as well, with more people playing games than ever on portable devices, with these catching up to consoles. IGEA's research suggests that $870 million was made from mobile games sales last year, catching up to what it says is roughly $1.3 million sold on consoles, with the rest likely going to computer game sales.
That might sound like gamers are still reigning supreme on the Xbox and PlayStation, while PC gamers still hold a lot of control, but even the idea of what a gamer is has to change, and it's not your standard teenage geek living at home with their parents.
"In short, playing video games is happening across all age spectrums in Australia," said Ron Curry, CEO of the Interactive Games and Entertainment Association in Australia.
"While the average age of a player is 33, the fastest growing segment are the over 50's with 49% playing," he said. "Working age Australians make up 71% of those playing, which far exceeds those under 18 (22%)."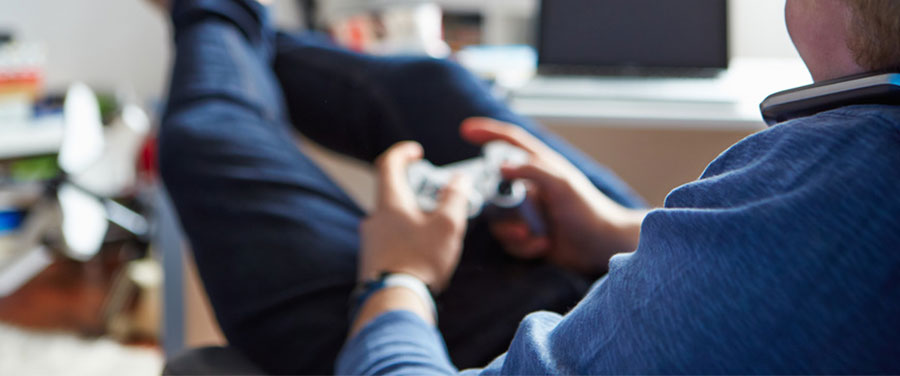 And it's not just an age thing, with Curry adding that "gender also influences the time spent either playing mobile or console games, with males spending more time on 'in-depth' play, while females are spending more time on casual games".
On the console side of things, Sony has chimed in saying just how much its PlayStation 4 console has attributed to the growth in Australian gaming, claiming the title for the number one selling home console in 2015 in Australia with news that the PS4 accounted for 59 percent of all total current generation consoles sold.
"We are so proud to see the performance of the entire PlayStation business continue to go from strength to strength, especially as PS4 continues to break records as the fastest selling console in Australian PlayStation history," said Michael Ephraim, Managing Director of Sony Computer Entertainment Australia.
We haven't heard from Xbox yet, but expect that the remaining 41 percent of current consoles sold for 2015 is likely taken up mostly by Microsoft's Xbox One, especially since Nintendo's Wii U is now the oldest of the bunch, over three years old compared to just over two for both the Xbox One and PlayStation 4.
Next, however, is the world of virtual reality, and just how mobile is growing in leaps and bounds for gaming, virtual reality could add to the sales of gaming — particularly in digital sales — in the not too distant future.
With Sony working on its own VR-based solution, the company's local head was only too happy to say that it is "excited to welcome the inclusion of PlayStation VR", adding that it is expected that virtual reality "will again elevate our proposition by pushing the boundaries of innovative technology."
"Our community holds an invaluable role in making PlayStation the success it is and we're incredibly grateful and proud to enjoy these achievements with them," said Ephraim.
IGEA's take on virtual reality is a little more cautious, however, but is still fairly optimistic, telling GadgetGuy that "at this early stage, with little visibility into the marketing and sales plans around Sony VR, Oculus and HTC Vive, it's difficult to predict the impact that VR will have in general".
"However, we see that VR will widen the opportunity for engaging with video games and expect a positive influence on the growth of the sector," said Curry.
Outside of the growth area that is virtual reality, one area that should have your attention is something for your children, and that is games development.
While Australia isn't known for producing a lot of titles, now that development and coding can be seen in more schools, it isn't unusual to see kids interested in getting in this area, potentially becoming the next Sid Meier (Civilisation), Will Wright (The Sims), Ken Levine (Bioshock), or Cliff Bleszinski (Gears of War).
"Around 9% of kids in our latest research have indicated that they are studying or plan to study games subjects, while 27% say they have already tried making games using software," said IGEA's Curry, who also said that if kids want to get into these areas, "the first point of entry is while they're still at school".
"Participating in activities like the STEM Challenge or joining a Coding Club will be a great introduction into games development," he said. "There are also numerous universities and colleges that have specific games development and related courses, each of which have open days and lots of information on their websites."