Google has just announced its 10th Pixel Feature Drop. Yes, this means free stuff for Google phones from the Pixel 3a through 5a and up to the Pixel 6 and 6 Pro. The new features will be available via a software download for Pixel 3a to 5a models today, with the Pixel 6 and 6 Pro getting theirs later this month. Here's a quick summary of the new things that your Pixel will be able to do. You can also check out Google's short video below, and details about how to upgrade your Pixel Phone.
Night Sight in Snapchat
Night Sight brightness up your low-light photos and video when taken in low-light conditions. Now you can use Night Sight directly within Snapchat by selecting 'low light' mode in the app itself. This means flash-less night shots and video posts without needing to swap to Google's camera app first.
Communicating with captions
This is a cool way to have a real-time conversation for people who prefer not to speak on calls. The Live Caption feature lets you see captions of what the other person is saying, and you can type back a response that will be read out loud at the other end. So if you're too busy to talk, try this instead!
More fun for messages and video calls
Emojis are pictures that express what you're typing. Now when typing in messaging apps, Gboard (Google's keyboard) can interpret what you're typing and suggest an appropriate emoji. For example, type Happy Birthday and you'll see some cake and celebrate emoji's pop up as suggestions. Simply tap the emoji you want and it will be added to your message. This is coming to Pixel users typing in English (U.S.) starting today.
There's also an easier way to connect with video calls. You can host your own YouTube watch parties or share your favourite app with live sharing for Duo, now on your Pixel phone.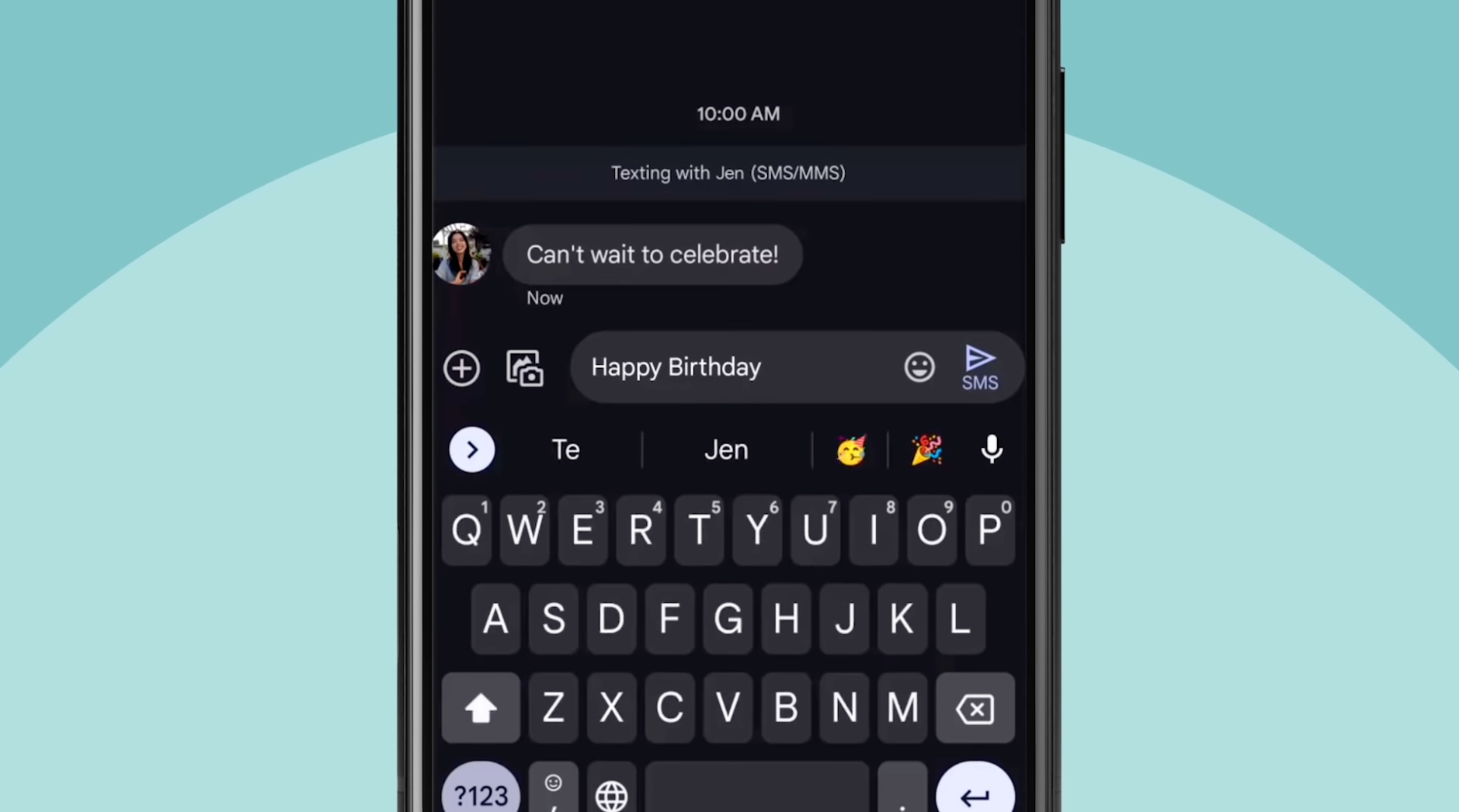 More translation options
Live Translate on the Pixel 6 and Pixel 6 Pro is a powerful feature that makes communicating in different languages much easier. With Interpreter mode, you can now translate your face-to-face conversations with Spanish, Italian and French speakers. Google says you can try it out by saying "Hey Google, be my Spanish Interpreter."
And when watching videos in different languages, the Pixel 6 and Pixel 6 Pro can identify the language and translate speech automatically. This includes English, French, Italian, German, Japanese and now Spanish (in beta).
Information at your fingertips
There are new widgets to add more useful information to your Pixel's home and lock screens. The Pixel's At a Glance feature surfaces helpful information, and now includes battery levels of Pixel Buds and other Bluetooth connected devices. It also has a safety check countdown from the Personal Safety app, reminders to switch off your alarm if there's a holiday coming up, and earthquake alerts in your area.
There's a new Pixel battery widget too that shows up to date battery details for your Pixel phone or other Bluetooth devices like Pixel Buds. Just add the widget to your Home Screen to see all your battery details in one place.
More helpful features on Pixel phones
There are a few other features too, such as figuring out when the best time is to call a business, which appears to take call wait times and opening hours into account. Plus to celebrate International Women's Day, there are some lovely new wallpapers from Manjit Thapp.
Lastly, Google is bringing some of the exclusive features of the Pixel 6 and Pixel 6 Pro to older models. Here's what's coming: