Google's own attempt at the seven inch tablet market has been ageing slowly, but it appears the search and mobile OS maker isn't going to let the portable fade gracefully away, with an update that pushes it past Apple's iPad Mini in speed and display.
Just announced and fresh off the presses (we're actually yet to receive a proper press release, in fact), Google's Asus built Nexus 7 is being updated with more than just a fresh coat of paint.
Oh sure, there's one of those, as Google has announced the latest version of Android, now up to 4.3, but there's more to the tablet than that, as it's thinner, lighter, and sports some cooler parts inside.
First there's the screen, which while still being a 7 inch display, now sports a resolution of 1920×1200, making it Full HD capable and bringing with it a higher pixel density, sitting at 323ppi.
That's the highest grade 7 inch panel yet, at least from a pixel size point of view, and makes this tablet well and truly Retina-grade, as it's only 2ppi off where the iPhone 5 sits. Think sharp text and images, and you'll know what we mean.
Next to receive an upgrade are the internals, with a Qualcomm Snapdragon S4 Pro similar to what's inside the LG Optimus G smartphone, a reasonably up to date Adreno 320 graphics chip, 2GB RAM, dual-band WiFi 802.11 a/b/g/n, Near-Field Communication, Bluetooth 4.0, a 3950mAh battery, and support for Qi wireless charging.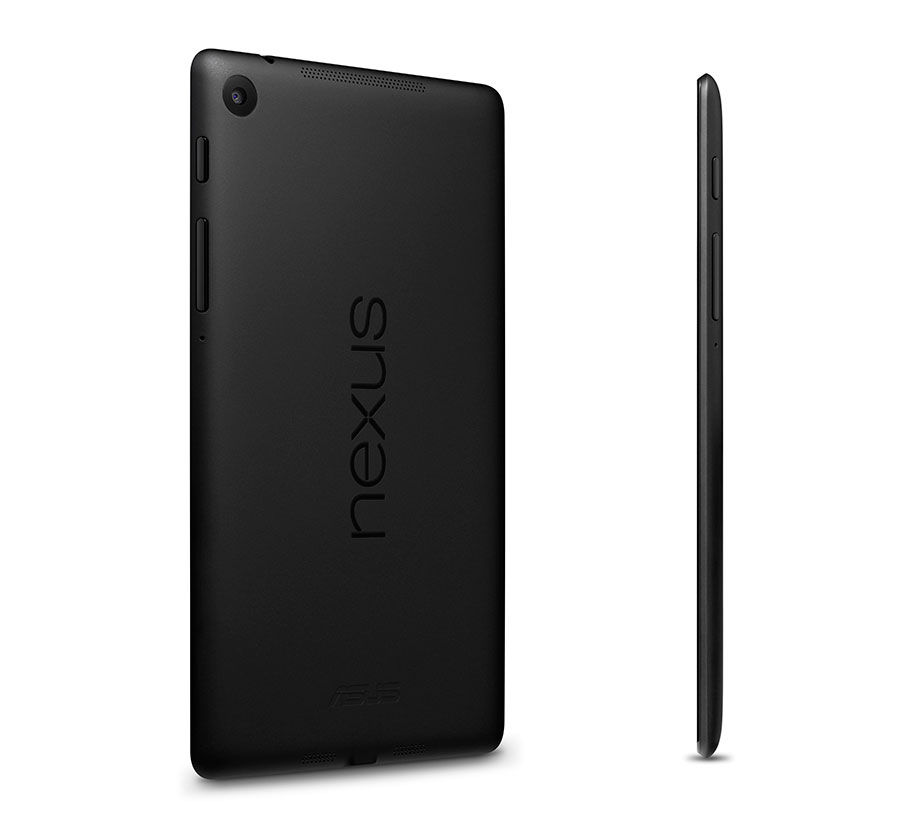 A 5 megapixel rear camera is included, as well as a 1.2 megapixel front-facing module, and we're told a 4G model will also be coming, with storage either available in 16 or 32GB sizes.
Pricing and availability has yet to be announced here, but with a price starting from $229 overseas, it looks like Google plans to remain competitive. We should be getting word about the new tablet in the next few weeks, so stay tuned.