There's hot news this year at Google's IO conference, with more word of how Google will be coming to your wrists, to lessen your reliance on checking your smartphone.
It's a move that will likely bring more notifications of the world around you to your arm, and hopefully make you less reluctant to pull out your smartphone every time you think someone has messaged you, bringing up the phantom ring which so many are used to feeling.
It is the smartwatch, and while there have been a few players in the past — including the Kickstarter-funded Pebble monochromatic smartwatch, Samsung's Gear range of products, and some other 'el cheapo options — there hasn't really been a system to bring them together.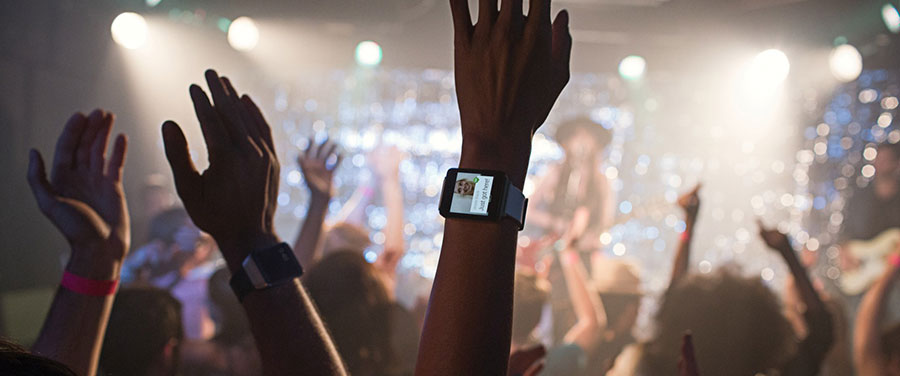 That changed earlier this year, when Google unveiled the Android smartwatch, a concept that merged Google's "Now" system to show you information about your life transmitted from your phone, with weather, news, emails, phone calls, messages, and even travel information, as well as what a watch is supposed to have on it, a clock.
Back in March when Google announced the platform for these watches — Android Wear — the company said it had a number of companies on-board ready to make products, including HTC, Fossil, Intel, Broadcom, Asus, and Motorola, as well as LG and Samsung, two brands that either had watches of their own in development or in the market already.
Fast forward a few months to now and Google is ready to announce something substantial and concrete, and it's doing it with LG and Samsung, which have two watches ready to go, as both go on pre-order shortly.
First is Samsung, which has had a few attempts at the smartwatch before with both regular Android and Tizen running on them, and will shortly have one with Android Wear.
For this product, called the "Samsung Gear Live," the design will more or less be the same as the previous Gear watches, but will run with Android Wear instead, responding to your voice and providing the Google Now card style of information for your regular life. Inside the watch is 4GB of storage, with a 320×320 Super AMOLED screen measuring 1.63 inches and showing a near-Retina 278 pixels per inch.
We're told the battery will only last a day, so you'll want to charge it nightly, but we have an expected retail price in Australia with a tag of $250.
"Samsung has been a pioneer in the quickly-evolving wearable market, and the launch of Gear Live furthers our efforts to deliver a simple and intuitive wearable experience to consumers," said JK Shin, CEO and President of Samsung's IT and Mobile Division.
"Through our long-term close collaboration with Google, we have successfully incorporated the capabilities of Android Wear into the Gear Live, in a way that only Samsung can do. I am confident that Samsung and Google together, we will grow the smart wearable market to positively impact consumers' life."
LG's product is a little different, since it hasn't had a former watch to recycle. In fact, the closest thing LG has to a smartwatch was this year's LG LifeBand, which incorporated some of the useful features of a smartwatch — such as notifications, music control, and a clock — into its fitness band.
Because there's no product to recycle, LG's "G Watch" will be a 1.65 inch square IPS screen sitting inside a casing of either black of white, with 4GB storage inside and a small battery. The screen on this one will always stay on, and it will support the same functionality as the Gear Live, so you can speak to it to get information whenever you need it.
Pricing appears to be similar, because while LG Australia wouldn't give official pricing just yet, Google's Australian pre-order page lists the watch as coming with a $249 price tag, and a dispatch date of July 4.
"As one of the first companies to go to market with Android Wear, we wanted something that functioned as an essential companion device," said Lambro Skropidis, General Manager Marketing at LG Electronics Australia.
"Importantly, we also wanted a device that would be simple to learn and intuitive to use. With LG's G Watch powered by Android Wear, we think we have struck that balance."
One other manufacturer will have a watch shortly supporting Android Wear, and that's Motorola, with the "360," the first smartwatch to come with a circular screen.
Unfortunately, Motorola doesn't have a price or a release date, but we have some pretty pictures which do indeed look pretty.
Officially, the availability for these products is later this year, but given that many parts of the world are getting the LG and Samsung ones in the next few weeks, we can't imagine we're too far off, so stay tuned.