The action camera that started it all has certainly shown that it can survive a lot of things, but can it survive being on the back of your dog? Now you can find out.
In what will probably create a new category on YouTube, GoPro has released a new harness for its camera line-up that will let people record life from a dog's point of view.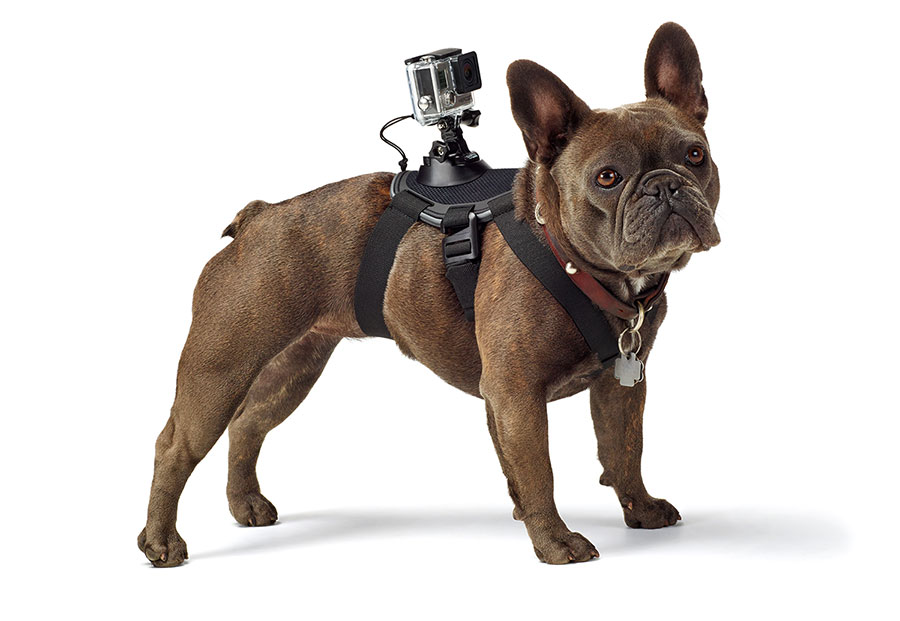 Called the Fetch, it is essentially a GoPro dog harness, with the ability to mount the camera to either the back or the chest of a dog, providing you the world as your dog sees it.
We're told the Fetch is water-friendly and can be thrown in the washing machine or hand washed, which is good, because you just know your pet is going to take the camera through the mud at one point in time, and even better is that one size fits most, with dogs from 7 to 54 kilograms supported.
That means the Jack Russell at home should be ideal, and anything bigger, of course, but probably not the Chihuahua (sorry Ali), as it probably just doesn't have the body mass to deal with the mount, straps, and camera (plus, he'd probably just shake too much).
"The adaptability and versatility of GoPro cameras make them the perfect device to document life from a dog's point of view," said Paul Osborne, Senior Director of Product Management at GoPro.
"We designed Fetch to meet the unique needs and usage for pets and can't wait to see the images and videos that owners will capture and share now that they have a mount specifically for their dog."
The good news is that the Fetch is compatible with all of the GoPro cameras out there, so if you have an old one, or a new one, you can mount both to your pooch at the same time.
GoPro's Fetch mount will be available from mid-September for a recommended retail price of $89.